Do Princess Beatrice's Future In-Laws Have a Higher Net Worth Than the Royal Family?
Edoardo Mapelli Mozzi might be the perfect match for Princess Beatrice. Although all eyes will be on Beatrice, Princess of York, during her wedding in May, Edoardo comes from an impressive family as well. Beatrice will inherit a few different Italian titles when she weds Edoardo and will be given his family's villa in northern Italy. With Edoardo's family tree stretching back centuries, do they have a higher net worth than the royal family?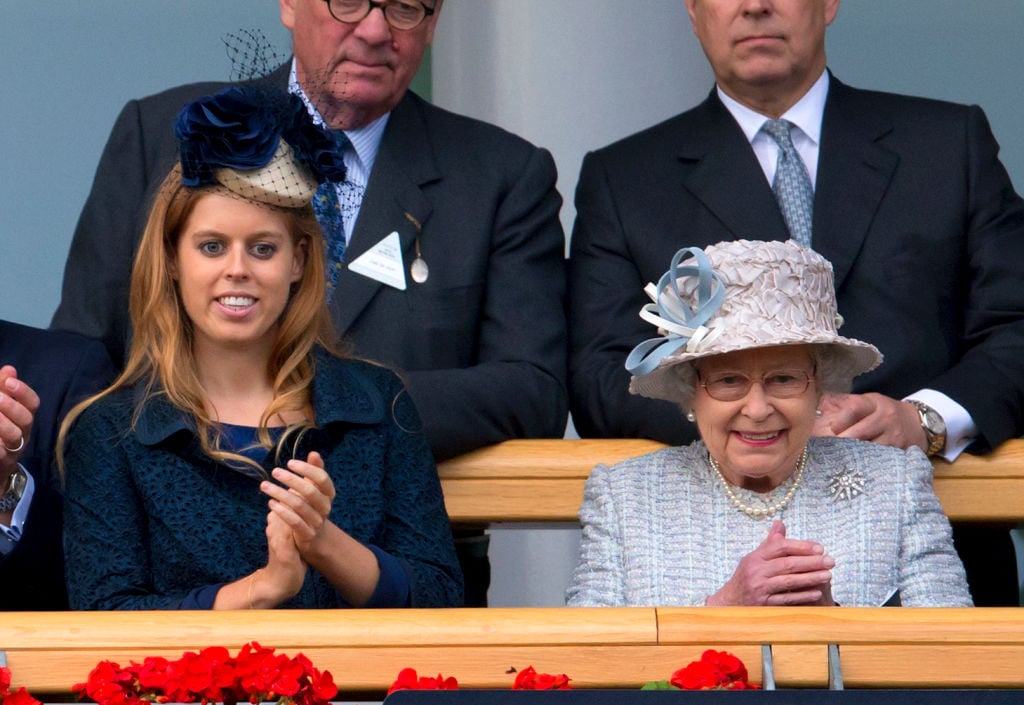 Princess Beatrice unites Europe's oldest families
Beatrice is 9th in the royal line of succession, but her future husband has an impressive pedigree of his own that dates back to the 10th century. Not only does this mean that the wedding will unite two of the oldest families in Europe, but Beatrice will also inherit new titles and property in Italy.
According to Daily Mail, Edoardo's father, Count Alessandro Mapelli Mozzi, recently confirmed that Beatrice will gain the titles of "Contessa" and "Nobile Donna" when she weds his son.
"Edoardo is the only male descendent taking the family into the next generation. He is a count – his wife will be a countess automatically and any of their children will be counts or nobile donna," he shared.
Although Princess Beatrice has yet to meet Count Alessandro, he admitted that she is "very suited" to his son and that he has never seen Edoardo "so happy."
The couple will also be given his family's ancestral seat in Italy called the Villa Mapelli Mozzi, which was built in the 18th century. The estate is about an hour away from Milan and boasts nine bedrooms. The Mozzis have used the villa in the past as a summer retreat.
A look at Princess Beatrice's future in-laws
Princess Beatrice and Edoardo will exchange vows inside The Chapel Royal at the very end of May. The venue can only accommodate 150 guests, so the ceremony will be a small one for a member of the royal family.
The reception, however, will be held inside Buckingham Palace and most of the senior members of the royal family are expected to attend. This includes Queen Elizabeth, who is hosting the event, plus Prince William and Kate Middleton.
While the royals will be the talk of the party, Edoardo's family comes with some impressive credentials as well. The family includes eight ambassadors, 29 lawyers, 15 judges, 10 abbots, two bishops, 91 councilors, five medical doctors, and six captains.
Edoardo's father, meanwhile, represented Britain in the 1972 Winter Olympics as a skier. He actually crossed paths with Princess Beatrice's mom at the event, which was just prior to her relationship with Prince Andrew.
Do the Mozzis have a higher net worth than the royal family?
Over the years, Edoardo has earned a living as the CEO of a successful real estate firm in London called Banda. His family boasts a number of different real estate developers and he has been good friends with Princess Beatrice and her family for years.
Unfortunately, it is very difficult to determine the net worth of Edoardo and his family. In 2016, Edoardo's company-owned properties worth over $100 million, which is a good place to start.
It is unclear if Edoardo's wealth has increased over the past four years. It is also difficult to say how much the rest of his family is worth, though they would be hard-pressed to match what Princess Beatrice's family is worth these days.
In fact, even if you quadrupled Edoardo's net worth it still wouldn't be close to what the royal family has earned over the years.
How much are the royals worth?
The royal family's net worth is a combination of the family's private estates, jewelry collections, and art pieces. Their fortune is also based on the overall value of their brand, plus all of their physical holdings.
When everything is accounted for, the royals are estimated to be worth a whopping $88 billion. A good chunk of that comes from the Crown Estate, which was worth over $14 billion last year.
All by herself, Queen Elizabeth is worth around $500 million, while Prince Charles is not far behind at $400 million. So it isn't hard to see how the family's net worth far exceeds Beatrice's future in-laws.
That said, it is very possible that Edoardo is worth more than Princess Beatrice and her parents, who come in under the $100 million mark.