Do Producers Tell The Bachelor and Bachelorette Who To Give Their Roses To?
The Bachelor and The Bachelorette are reality TV shows. By definition, the show is based in reality. The contestants really are (or should be) trying to fall in love, and the star really is wrestling with thier emotions each week and making the best decisions they possibly can with the information they've been given.

But The Bachelor/Bachelorette is still a TV show, and sometimes reality needs a little nudge to cross over into wildly entertaining territory.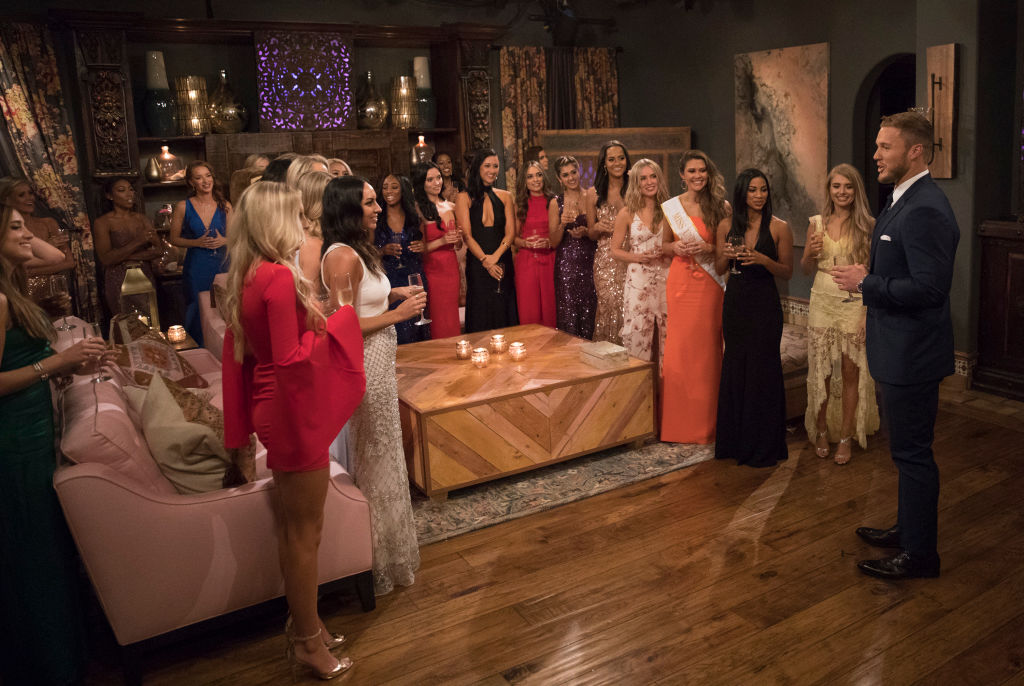 There have been certain contestants on both male and female versions of the show that have stuck around for an amount of time that just feels… unnatural. A character is so obviously painted to us as a villain or a weirdo and yet the Bachelor/Bachelorette keep them around.

Granted, the Bachelor/Bachelorette doesn't see everything that we see until they watch their season back, so they don't have the same information we do, but sometimes it sure feels like certain people get roses because they're entertaining to watch or because they stir up drama.

Former Bachelor Ben Higgins has written about having to go off his instincts when making rose selections for the first few ceremonies.

"[The Bachelor/Bachelorette] does not know the contestants well during the first few weeks, so they have the potential to make incredibly poor choices," he writes in his personal blog. "In my opinion, the bachelor or bachelorette shouldn't be judged for those decisions; they are often unaware of contestants' actions. All I knew was what I saw, so I made many choices based on instinct during the first few weeks."
Does the Bachelor/Bachelorette choose who goes home?
For the most part, yes. But it sort of depends on who you ask.
Ben also writes in his blog about being the ultimate deciding factor when it came to who got roses and who went home.
"The producers on the show will be there as confidants, but they're never the final voice concerning who to keep. In the end, it's up to the bachelor or bachelorette to choose — and it's up to the contestants to be themselves," he wrote.
But former Bachelorette Ali Fedotowsky wasn't so definitive when describing the producers' involvement.
"Producers don't always choose, but when it didn't matter either way to me, I was happy to let them decide," she said.
She's referring to a two-on-one date she went on as the Bachelorette. She brought two contestants that she knew she wasn't going to end up with so she let the producers decide who she would send home first.
"I brought Kasey and Justin and I knew neither was right for me, so I asked the producers to pick. Justin was the one chosen to stay. I didn't know at the time, but I think it's because he had a girlfriend at home and the producers knew that was going to play out in the next episode," she explained.
Bachelors, Bachelorettes, and contestants are absolutely sworn to secrecy when it comes to what happens behind the scenes so we can't know for sure just how hard producers are allowed to nudge a Bachelor/Bachelorette in a certain direction, or if they're ever allowed to downright choose who goes home. But it sounds like, at least according to Ben, that at the end of the day, the show's star gets the final say.
Read more: 'The Bachelor': Hannah G. Didn't See Colton's Connection With Cassie During Filming
Check out The Cheat Sheet on Facebook!