Do the Royal Family Members Have Any Close Friends?
The royal family is in the news nearly every day. But it mostly has to do only with them — they never appear to have good friends dining with them or attending events with them. Meghan Markle's friendship with Priyanka Chopra was pretty well known, but since she married Prince Harry, the two are never spotted together. Does the royal family have any close friends?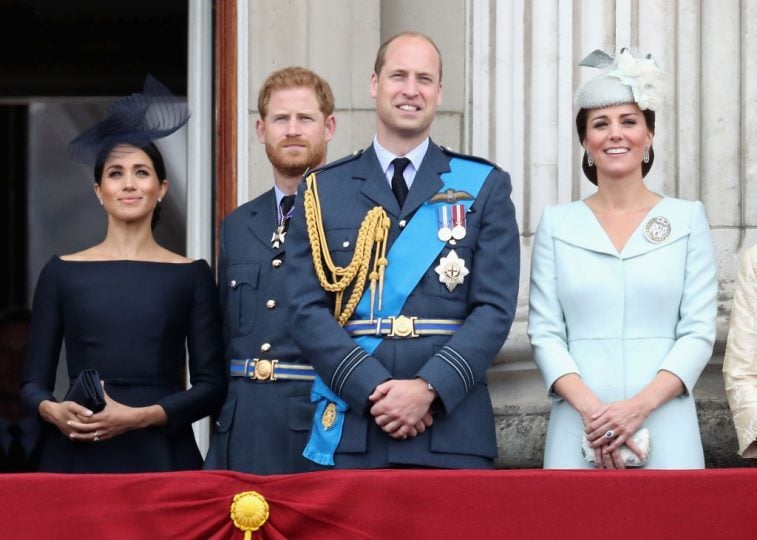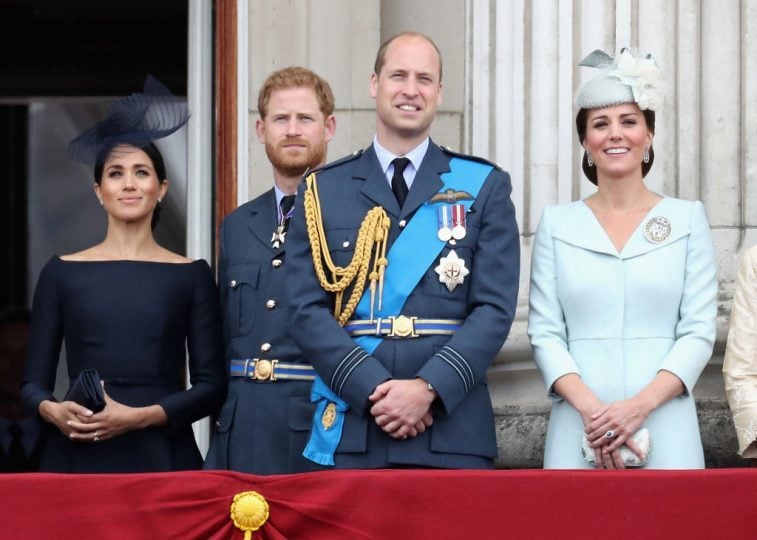 William and Harry had close friends when they were younger
William and Harry both attended college, where they made plenty of friends. Harry's best friend, Tom "Skippy" Inskip, wed in Jamaica just a couple of years ago, and Harry and Meghan attended. This wedding was extremely important because it marked one of the first times Harry and Meghan were spotted as a formal couple, Vogue Australia reported.  But Skippy hasn't always been the greatest influence on Harry — or so some think. Harry occasionally committed less-than-royal acts growing up, and for every infamous "mess up" Harry had, Skippy was always in on the fun as well.
But sometimes, you need that one friend to help you live a little. There hasn't been much word on whether Harry and Skippy are still close these days, but he at least had a good friends growing up.
William has made his closest friends godparents to his children
William has some good friends, too. Actually, William and Harry have very close friends that they share, but William has given several friends roles as godparents in his children's lives. Vogue reports that Hugh Grosvenor, the Duke of Westminster, is actually part of Harry's close friend group. But William named him godfather to Prince George. Another friend of the two, Guy Pelly, was also named a godfather to George. Thomas van Straubenzee has been a family friend for a long time and is very close with both Harry and William. William named him a godfather to Princess Charlotte.
Queen Elizabeth II does have friends, but she keeps a tight inner circle
The queen associates with very few commoners, but there is one woman, a commoner, who is extremely close to her. Her name is Angela Kelly, and she has been the queen's assistant since 2002. She is actually one of the very few people allowed to touch the queen.
Other friends of the queen include Lady Susan Hussey, whom the queen has known for many years — since 1960, actually. She is also close with Princess Sarvath El Hassan from Jordan. The queen and Prince Philip have gone on short getaways with Prince Sarvath El Hassan and her husband, such as when they spent a week at the couple's home in Wimbledon.
Meghan hasn't spent time with Priyanka Chopra recently
Meghan, having been an American, had plenty of friends before she married Harry. But the woman she was closest to was Priyanka Chopra, who also famously attended her wedding and was a very talked-about guest among Americans. But since Meghan has taken on the role of Duchess of Sussex, she hasn't been spotted with Chopra. It's likely the two are still close and probably communicate outside of seeing one another, but now, it's possible that Meghan may not even attend Chopra's wedding to Nick Jonas. In the royal family, social life comes second to daily duties. Plus, Meghan is pregnant, so she might simply not be up to the travel.
Check out The Cheat Sheet on Facebook!