Do Super Bowl Halftime Performers Lip-Sync During Their Acts?
The Super Bowl has become a major event for so many people. Even those who don't have a rooting interest in the teams playing or care much for the game of football still tune in.
One of the reasons casual fans and non-football fans alike watch is for the commercials and another is for the halftime show. A question that comes up year after year following a star's performance on the big stage is if they lip-synced. Read on to find out the answer to that question.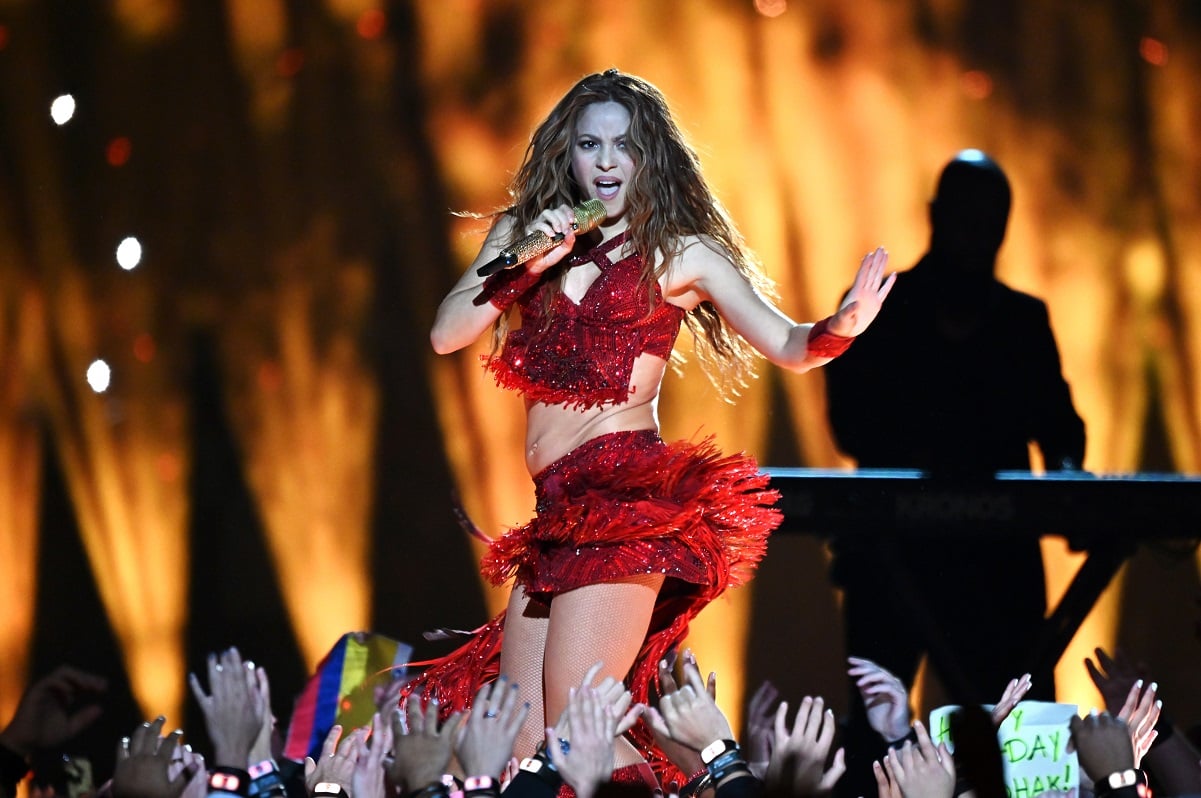 This past performer is against lip-syncing during the half time show
Whether or not stars lip-sync during the halftime show all depends on who you're referring to. One performer who did not go the lip-syncing route when she performed in 2017 is Lady Gaga. In fact, the singer urged other acts after her not to either.
Deadline noted that during a performance before Super Bowl LIV in 2020 Gaga warned performers Jennifer Lopez and Shakira: "I better hear no lip-syncing!"
Later, Gaga pulled back a little and sent love to the ladies.
"I wish so much love and so much luck to everyone that's doing the halftime show," the "Born This Way" artist said.
Performers who have lip-synced their way through the show
When Shakira and J.Lo hit the stage on the big night in 2020 social media lit up with many viewers pointing out that both of the ladies appeared to be lip-syncing their tracks. However, they're certainly not alone and some performers have even admitted to it.
Shania Twain said she did it in 2003 because she didn't want the venue to prevent her from sounding crystal clear. Reuters reported that Katy Perry pre-recorded some of her vocals as well. Other huge past performers like Madonna and Janet Jackson didn't sing live either.
And in 2014, Red Hot Chili Peppers bassist Flea released a statement regarding their pre-recorded instrumentation during their halftime show alongside Bruno Mars saying the NFL granted them a special request to avoid the risk of "their show being botched by bad sound." He claimed that bandmate Anthony Kiedis did sing live though.
Should artists lip-sync during the halftime show?
It may be frowned upon by some viewers but there are several reasons performers decide to lip-sync through their set. The actual halftime show is only about 13 minutes long so the artists have a short amount of time to showcase themselves and their songs. While lip-syncing can draw criticism, singing live can also have a negative effect.
This was the case with The Black Eyed Peas when they chose to sing live for their 2011 neon electro-tinged performance. The result for the Auto-Tune-heavy group was a lot of pitchiness, mismatching movements, and an overall confusing show.
Artists do not get paid to perform but being seen by around 100 million viewers and putting on a good act does pay off after the show.
Following Lady Gaga's halftime show, she saw a spike in her album sales by 1,980%. The next year when Justin Timberlake performed, Spotify streams increased by 214%. And according to Billboard, Maroon 5's 2019 halftime performance boosted the group's sales by 434%.