Do the BLACKPINK Members Still Live Together?
As chart-topping K-pop idols and record-breaking performers, the BLACKPINK members are still close friends, even cooking and picking out clothes together. 
Do Jisoo, Jennie, Rosé, and Lisa still live together? Here's what we know about the singers behind songs like "Lovesick Girls" and "Ice Cream."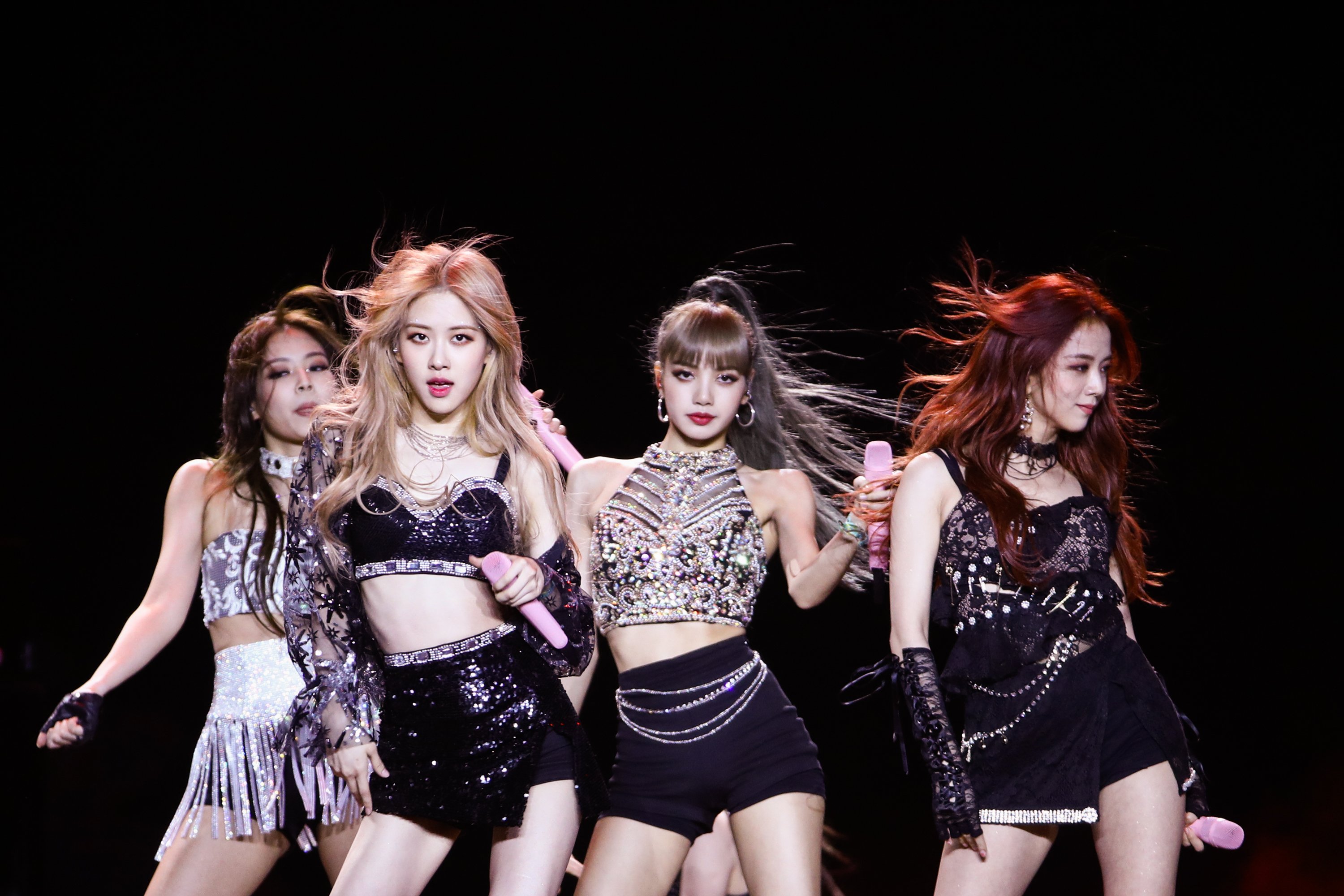 The BLACKPINK members lived together in a dorm when they were training
When they were first starting out, these idols all lived together in the trainee dorm. These performers trained under YG Entertainment for years before their debut, with some other trainees getting sent home in the process. 
It came down to Jisoo, Jennie, Rosé, and Lisa as the final members of BLACKPINK. Since their debut, they became the first Korean girl group to perform at Coachella, even breaking a few records with their YouTube music videos. Through it all, the members lived together.  
Fans learned more about their lives together thanks to their Netflix documentary
Fans caught a glimpse into their friendship and their time spent off of the stage, thanks to the Netflix documentary, Light Up the Sky. Aside from the rehearsals and trainee-era footage, fans can see the performers packing suitcases, hanging with a dog, and even cooking. 
Jisoo and Jennie shared the secrets of their Tanghulu recipe, which, as Jennie explained, is a Chinese snack that isn't readily available Korea.
After dipping their grapes in the sugar mixture, the two decided it was a fail, but the second time they tried, it worked pretty well. In the same documentary, Rosé also shared that when they first started training, it was the four of them who lived together in the dorm.
With Rosé bringing her guitar, Lisa asked her to play something and the girls ended up singing until the morning. Rosé said, "somebody was harmonizing, I think Jisoo was harmonizing. It was so funny. Can you believe it?"
Do the BLACKPINK members still live together?
It's been a few years since BLACKPINK first burst onto the music scene. Because some report that each member is worth about $8 million now, they could potentially live by themselves.
However, as of May 2020, Lisa confirmed that these performers still live together, saying that it's been about 10 years since they first started living together. 
In fact, the other members of BLACKPINK bought Lisa a mini-fridge so she doesn't have to leave her room if she just wants to get herself a drink.
That's not to say that these girls can't buy real estate or travel. During the documentary, Lisa shared that one day she wants to move to Paris. Jennie said she'd like to live in the United States for a while, as well. 
Fans can catch up with Rosé, Jennie, Lisa, and Jisoo on social media. Music by BLACKPINK, including their recently released single with Selena Gomez, "Ice Cream," is available on most major streaming platforms.