Do the Duggars Believe in Using Birth Control? The Answer May Surprise You
Anyone who's seen the hit TLC show 19 Kids and Counting or the newest series, Counting On, probably figured out a while ago that birth control is not too popular in the Duggar family. After all, the elder Duggars have 19 children and 12 grandchildren (and counting).
The main reason the Duggars forego birth control is that it's against their religion. They follow the strict rules of a sect of Christianity called Independent Baptist. The Duggars don't watch most television shows or movies, always dress modestly, never date, and don't have social media until they're married. They also accept each new pregnancy as a gift from God.
However, this wasn't always the case.
The Duggars weren't always anti-birth control
This may come as a surprise to many fans, but when Jim Bob and Michelle tied the knot in July of 1984, she and her new husband opted to use birth control. They waited three years before having their first baby and even admitted that initially, they only wanted to have a few children.
After the Duggars had their son Joshua in 1988, Michelle went back on the pill for a short while. However, something tragic happened after that. As she said, "I went back on the pill, and I ended up getting pregnant while the on the pill. We ended up losing that baby, and that was very difficult for us, because, here we are as parents, holding this one baby in our arms, enjoying being a mama and a daddy. And then realizing that, with our own lack of knowledge, [we'd allowed] one of our own babies to be destroyed."
Jim Bob reiterated her assertion by saying, "Sometimes the pill will allow you to get pregnant, but then it can cause a miscarriage."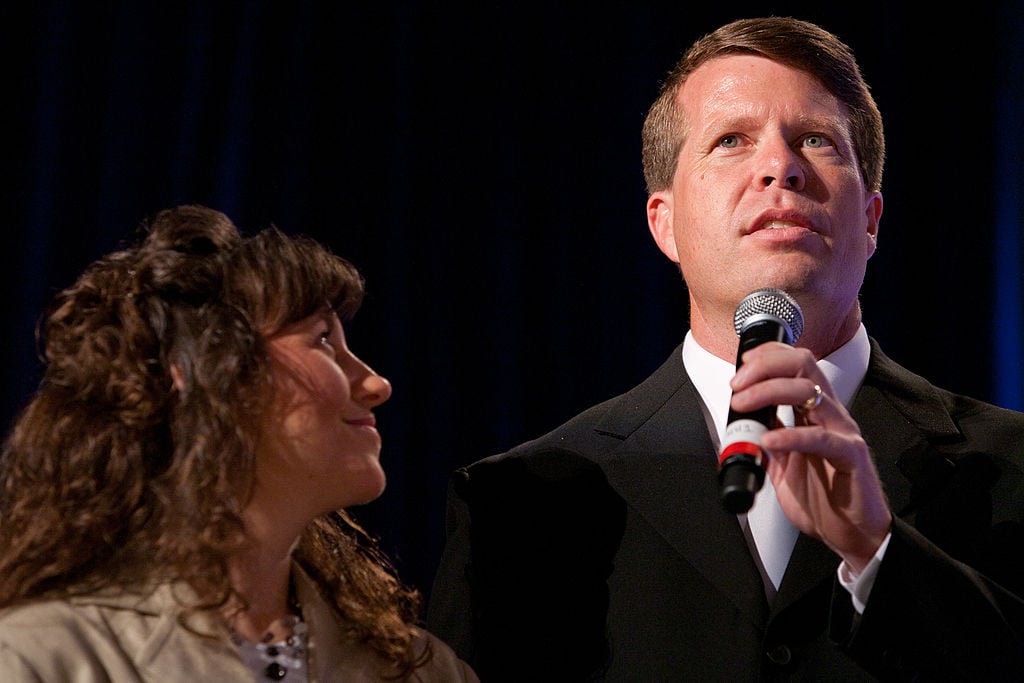 To be clear, the American Congress of Obstetricians and Gynecologists (ACOG) states that there is "no credible research [that] supports the false statement that birth control causes miscarriages" But that doesn't change the fact that Jim Bob and Michelle believe it's true.
Ever since their first miscarriage, the Duggars have foregone birth control and opted to accept each new baby with open arms.
Do the Duggar children use birth control?
None of the married Duggar children have come out publicly with their stances for or against birth control. They have voiced their opinions on abortion (they're opposed) but never said whether they used contraceptives in their marriage.
However, logic would dictate that most of the Duggar children probably don't use birth control. Most of the Duggar siblings announced pregnancies mere months after getting married. Joshua Duggar and his wife, Anna, already added five little ones to their brood after just 10 years of marriage.
Why did Jinger Duggar wait so long to get pregnant?
The one exception to this rule? Jinger Duggar, who was married for over a year before announcing her pregnancy. Many fans speculated that she might have had trouble conceiving, while others questioned if she was going against her family's religion and delaying her path to motherhood by using birth control.
Ultimately, that's nobody's business. But it wouldn't be the first time Jinger broke some of the family's strict rules. The so-called "rebel Duggar" recently wore pants and once gave her husband Jeremy Vuolo a hug before they were married (a major no-no). It's certainly possible she doesn't have a problem breaking the legendary birth control rule, too!