Do the Kardashians All Live Near Each Other?
On top of them all being very close, the Kardashians can't really seem to get away from each other, at least not for long.
As most children grow older, they eventually leave the nest. It is a normal part of adulthood for most people. And, it is typically part of increasing one's own sense of independence. Things are a little different for the Kardashian-Jenner clan.
On top of them all being very close, they can't really seem to get away from each other, at least not for long. They all seem to love to buy houses, and by houses, we mean mega-million dollar mansions.
We also know that the entire family loves only a handful of Los Angeles neighborhoods. With a family this size, you might be surprised to find out which sisters live near each other and which ones want to be right next door to their mother, Kris. You might also freak out when you find about their Keeping Up with the Kardashians home.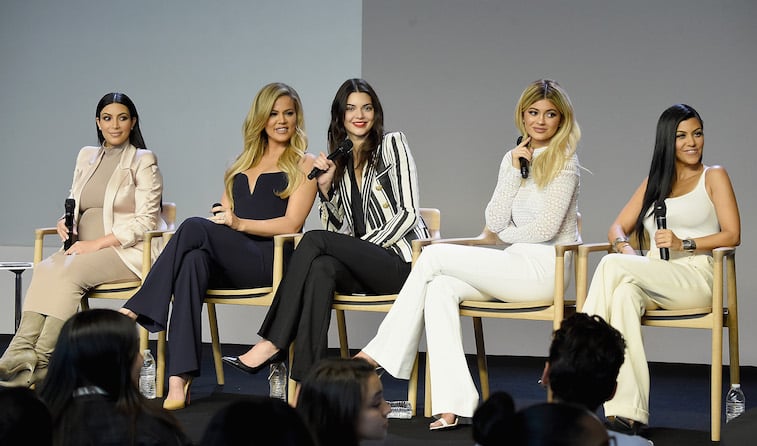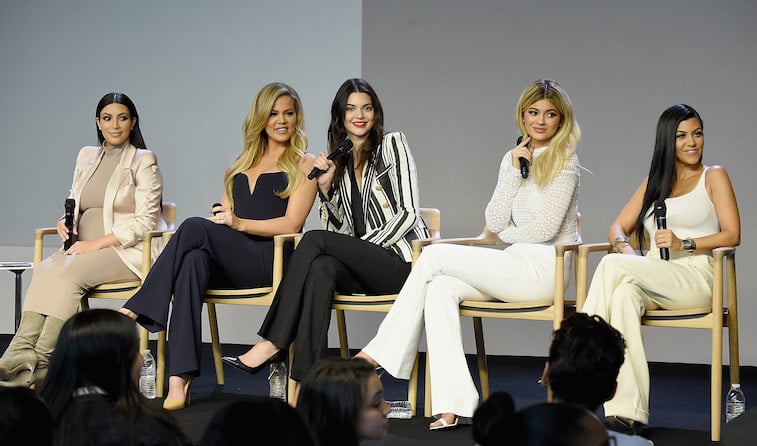 Do the Kardashians all live near each other?
If you are trying to figure out if the Kardashians all live near each other, the answer is a big fat, yes! They might not be living under the same roof, but they all have a pretty short commute when they want to get together.
This is great because they pretty much all work together and they are really close-knit, so being close is helpful. Some are closer than others. For example, Kim and Kanye live right next to Kris Jenner. Even though a couple of years ago, the internet freaked out over the famous momager moving in right next door, her move was a short one. They have been living near each other for a long time.
Khloe and Kourtney live about 20 minutes away from their mom and Kim. They prefer the Calabasas area. The two sisters live only about two minutes apart, while their little sister Kylie prefers living in the Hidden Hills area close to Kim and Kris.
Kendall Jenner, on the other hand, seems to be to most independent of them all. She prefers to live about 40 minutes away from her family. She spends most of her time living in a mason in Mulholland Estates in Beverly Hills.
Rob Kardashian has been rumored to be living with one of his sisters or his mom. While some say he is looking for a house, others report he needed to sell his property to pay Blac Chyna's child support.
The really interesting thing about all the home choices is the few neighborhoods they seem to prefer.
What's their favorite go-to neighborhoods?
The main areas this family prefers to buy property in Calabasas, Hidden Hills, and Beverly Hills. Obviously, they all love living in Los Angeles, but what's not clear is why they won't branch out a little more.
It may be that they are playing it safe. If they know these neighborhoods the best, they feel confident in the resale market potential. On the other hand, it might be that these are the most wealthy areas in L.A. and they want to be where the money is.
Who lives in Hidden Hills? Kim and Kanye, Kris, and Kylie. This is Kylie's third house and the second Hidden Hills mansion. Her first home was in Calabasas, of course.
Who is currently living in Calabasas? While Kylie moved out of this area years ago, she has a couple of sisters that still love it here. Kourtney and Khloe call it home. Khloe lives in a home that she bought from Justin Bieber. It is just minutes away from the eldest Kardashian sister, Kourtney. Kris also has a home in Calabasas, presumably to be closer to her other kids, although one could argue they are all really close as it is.
Who actually lives in the 'Keeping Up with the Kardashians' home?
You might be as surprised as we were that there is another Kardashian home that no one lives in. That's right, the famous house used to film many of the Keeping Up with the Kardashians episodes is really just for show.
This $9 million L.A. mansion is used for filming and often portrayed as Kris Jenner's home, but no one lives there. This is done for security reasons. They also do film bits of the show at all of their actual homes, but the majority is done at this one location. It is said to be in-between all them for an easy commute.