'Doctor Strange 2': Why Benedict Cumberbatch Is 'Mortified' by His Magic Hand Motions
Benedict Cumberbatch said the charm of performing Doctor Strange's magic hand motions has worn off, so now it's only 'mortifying.'
Dr. Stephen Strange's spellcasting movements look pretty spectacular on the big screen, thanks to visual effects. Behind the scenes, though, it's all Benedict Cumberbatch performing a series of hand motions that might look a bit silly to those unfamiliar with the magic of the Doctor Strange films. In a recent Q&A session, Cumberbatch was asked how he could get through those scenes without laughing at himself. Apparently, the actor's work as Dr. Strange isn't as funny as it is "mortifying."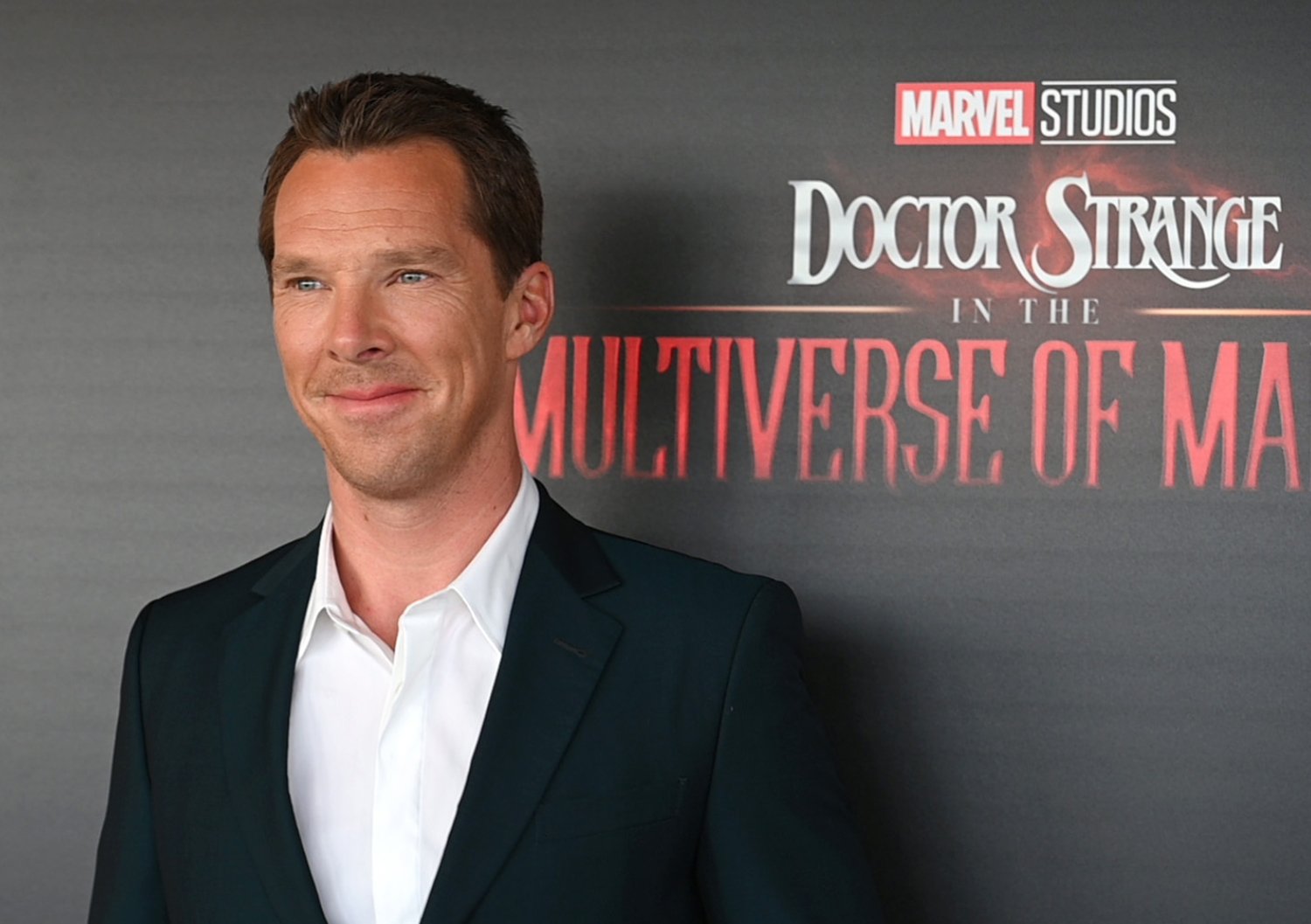 A hand choreographer taught Benedict Cumberbatch some magical moves for 'Doctor Strange'
Benedict Cumberbatch made his Marvel debut as Dr. Strange in 2016's Doctor Strange, which showcased the character's introduction to mystic arts. At the time, magic had been a fairly new concept within the Marvel Cinematic Universe. So, director Scott Derrickson needed to decide how the film would portray spellcasting — would it involve a wand or magic words? Speaking to Vulture in 2016, Derrickson said he wanted Strange's magic to have an "organic" feel.
"I think that magic tends to be something where you cast a spell, and then the camera sits back, and you watch something happen," he explained. "I didn't want it to be that, I wanted it to be in the action."
That's how Doctor Strange ultimately came to find its hand choreographer, JayFunk, a talented finger tutter who taught Benedict Cumberbatch and Tilda Swinton all of their spellcasting motions. For the uninitiated, finger tutting is a street dance style that uses intricate hand and finger movements.
Cumberbatch had nothing but praise for JayFunk's work, encouraging fans to check out the choreographer's YouTube channel at the Doctor Strange premiere in 2016.
"What he does is phenomenal. We were just scratching the surface with our spells, but [it was] very important because we had to commit to these movements knowing that everyone in the Marvel background was going to just produce this extraordinary effect afterward," Cumberbatch said.
Benedict Cumberbatch said he finds Doctor Strange's hand motions 'mortifying' at this point
Since then, Cumberbatch has suited up as Dr. Strange six times, mastering his magic moves throughout the years. In celebration of Doctor Strange 2's release in early May 2022, Cumberbatch participated in a fan Q&A on Twitter, where one person asked how he's learned to avoid laughing while performing Strange's hand motions. According to the Sherlock star, the pre-VFX magic has somewhat lost its charm since that first Doctor Strange movie.
"It's difficult," he said. "I don't find it funny anymore. I find it kind of mortifying."
Cumberbatch explained that he has to channel his inner child to make the magic feel real in the moment.
"I realize that very cool stuff will manifest ultimately with them, so you just … as you do, being a kid in the bedroom, making stuff up. You just kind of have to believe in it," he added.
'Doctor Strange in the Multiverse of Madness' combines magic and physical combat
Fans of Dr. Strange will likely notice some new magical moves in Doctor Strange 2. Plus, as Cumberbatch revealed on The Zoe Ball Breakfast Show in late April, his character also channels more physical combat.
"There's a lot more that [Strange is] asked to do in this. And also some physical stuff that doesn't involve magic that is just about hand-to-hand stuff, which, I like that," Cumberbatch shared. "He's often seen as this ethereal brainy character, but I get pretty up close and personal in some of this film, which I think is good."
Doctor Strange in the Multiverse of Madness is now playing in theaters. Stay tuned to Showbiz Cheat Sheet for more updates.