'Doctor Strange 2': How the COVID-19 Pandemic Helped Michael Waldron and Sam Raimi Write the Movie's Script
Marvel fans have been anticipating the release of Doctor Strange 2 for quite some time. Set to release in March of 2022, the film picks up after the events of Avengers: Endgame and Wandavision, and features Benedict Cumberbatch reprising his role as Dr. Strange. 
Doctor Strange 2 initially had a different writer and director, but screenwriter Michael Waldron and director Sam Raimi were hired after Scott Derrickson left the project. 
Now that Doctor Strange 2 is in the midst of production Waldron has been revealing some interesting information about the film, including the fact that the COVID-19 pandemic actually helped him and Raimi progress with the project. 
'Doctor Strange 2' writer Michael Waldron was originally supposed to work on 'Loki'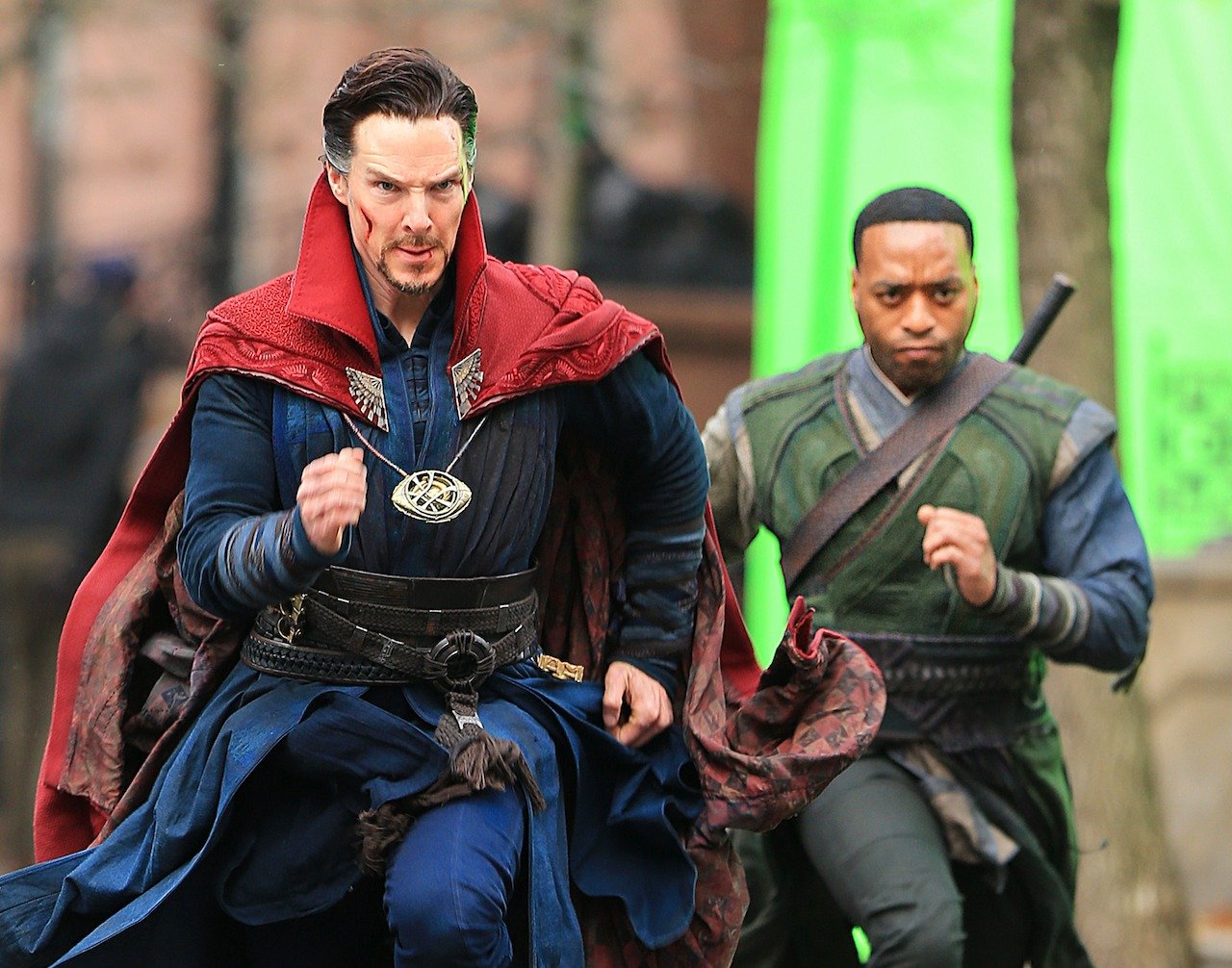 Early in 2020, Waldron was preparing to go into production with Loki—which recently premiered on Disney+—but was asked by Marvel President Kevin Feige to work on Doctor Strange 2 instead. 
"By that time, I had been able to build the trust," Waldron told Collider. "We'd written Loki and Loki was in good shape at that point. It was headed into production. I was getting ready to go to Atlanta. Fortunately, the scripts were in good shape. One of our writers, a close friend of mine, Eric Martin, took my place and went and was the writer on set, which you've got to have, and he did amazing work carrying the show across the finish line, from a writing standpoint. And yeah, it was just, 'All right. You did Loki. That was crazy. Come do Doctor Strange. This is going to be crazy, too.' And that was really fun."
The COVID-19 pandemic gave Michael Waldron and Sam Raimi more time to write 'Doctor Strange 2' 
Even though Waldron was excited to start working on Doctor Strange 2, everyone's plans were shuttered after the COVID-19 pandemic forced production to halt. However, Waldron and Raimi saw an opportunity to create within the uncertainty. 
"At the time, that was February of last year, we were supposed to start shooting in May and it was an accelerated time table," Waldron said. "Obviously, COVID stopped that and they brought on Sam. Sam and I came on at the same time. The one benefit of the shutdown was Sam and I got to start from scratch and really figure out what we wanted the movie to be, and I got to spend a year making a movie with Sam Raimi. I was in London for the last four months on that movie."
Michael Waldron relied on 'Wandavision' to help write 'Doctor Strange 2' 
While Waldron was working on the Doctor Strange 2 script, Marvel moved forward with the release of its hit limited series, Wandavision. Knowing that series star Elizabeth Olsen would be starring in Doctor Strange 2 as well, Waldron knew he had to to pay close attention to what was happening on the show
"I had the benefit of just being able to call Jac and talk to her about Wanda's character and everything, because it was really important to me that I do right by her with what she did with Wanda as a character," Waldron said. "And also, with Lizzie, who's a friend of mine. I really worked with her and made sure, 'Okay, you guys just did this incredibly intimate show about this character that grew her so much. Let's make sure that we're doing that justice and telling a fulfilling next chapter of that story.'"
Doctor Strange 2 is slated for release on March 25, 2022.