Before 'Doctor Strange in the Multiverse of Madness,' What Was Sam Raimi Best Known for?
Doctor Strange in the Multiverse of Madness, directed by Sam Raimi, is a highly anticipated Marvel release. After all, the Marvel Cinematic Universe has grown beyond just movies with the coming of Disney+. Shows like WandaVision and Loki set up the next Doctor Strange movie, as does Spiderman: No Way Home. And with a beloved director like Raimi at the helm, many can't wait to see what comes from the sequel.
Sam Raimi directs 'Doctor Strange in the Multiverse of Madness'
The coronavirus (COVID-19) pandemic is to blame for many movies and television shows being delayed. When the pandemic shut down non-essential business in early- and mid-2020, movie and television production was also forced to stop. 
Marvel shut down Doctor Strange in the Multiverse of Madness. It may end up being a blessing in disguise, though. The movie initially had a different writer and director. But after they left the project, Michael Waldron stepped in as a screenwriter, and Sam Raimi picked up the mantle of director.
Waldron came directly from working on Loki. Raimi joined the project at the same time. Shortly after, though, the pandemic shut down production. This gave Waldron and Raimi time to start over completely.
They both stepped back and leaned on both WandaVision and Loki to really flesh out the writing in Doctor Strange in the Multiverse of Madness. They wanted to really do the writing in those shows justice, which meant reworking parts of the Doctor Strange movie. 
Raimi is already well-versed in superhero films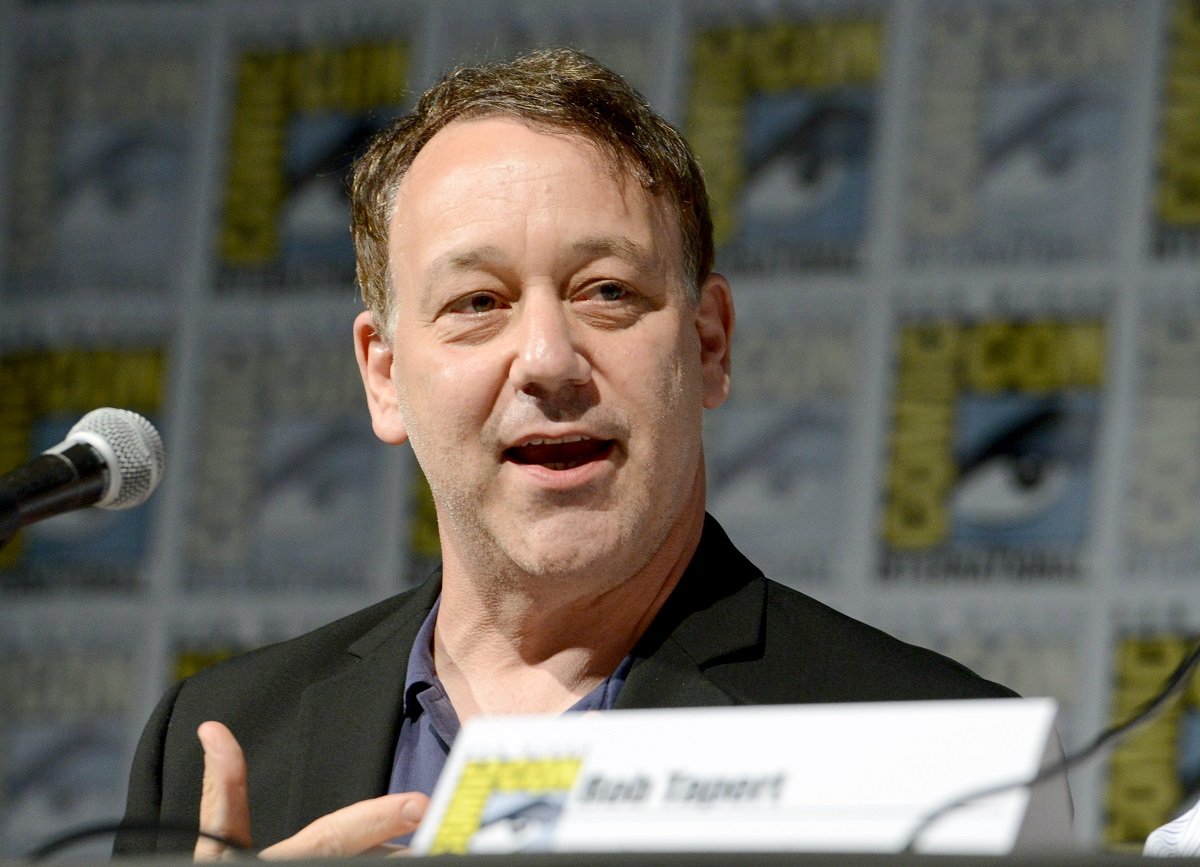 Raimi's claims to fame include the Evil Dead film franchise, which debuted in 1981. At first, Evil Dead didn't receive a positive U.S. reception. But it found a second chance after doing well overseas. He followed up Evil Dead with Evil Dead II and Army of Darkness to round out the trilogy, which some hailed as a dark and humorous horror story. 
Raimi also directed 2002's Spider-Man and the 2004 sequel. With a Tobey Maguire-led cast, Spider-Man was a box office smash. The sequel did even better. While not officially part of the more recent Marvel Cinematic Universe, Raimi's Spider-Man paved the way for more superhero movies. 
And now he's back in the director's seat for another superhero. It's no wonder people are psyched about Doctor Strange in the Multiverse of Madness.
What do we know so far about 'Doctor Strange in the Multiverse of Madness'?
Doctor Strange in the Multiverse of Madness was set to enter production in February 2020. But the pandemic put an end to those plans. It's now scheduled for a March 2022 release, making it the first of the calendar year. With the extra time devoted to writing the script, the wait should be worth it.
The film picks up after Avengers: Endgame and WandaVision. Presumably, it also deals with the consequences from the conclusion of Loki's first season. Not to mention Spider-Man: No Way Home.
Benedict Cumberbatch will reprise his role as Doctor Stephen Strange, and Elizabeth Olsen will be joining him as the Scarlet Witch. We'll see Benedict Wong again, too.  Marvel is notoriously strict about leaks, so there's not much else. There is certainly speculation, though, that the Doctor Strange sequel could involve many more superheroes and familiar faces.