Doctor Strange's 'Thor: Ragnarok' Costume Hasn't Appeared in the MCU Since
Marvel Cinematic Universe fans love to appreciate the costumes and details that appear in the films. However, sometimes the viewers are slightly disappointed. Some MCU fans were pretty upset with the direction Doctor Strange's costume took in the movies, according to a recent Reddit thread. One thing was clear: MCU viewers loved the design and aesthetic of the popular fictional superhero in Thor: Ragnarok. One comment in the discussion simply read, "Yea it's a really great costume." For the most part, many people were eager to agree. Find out more about the costume and why it has caused some controversy in the Marvel Cinematic community.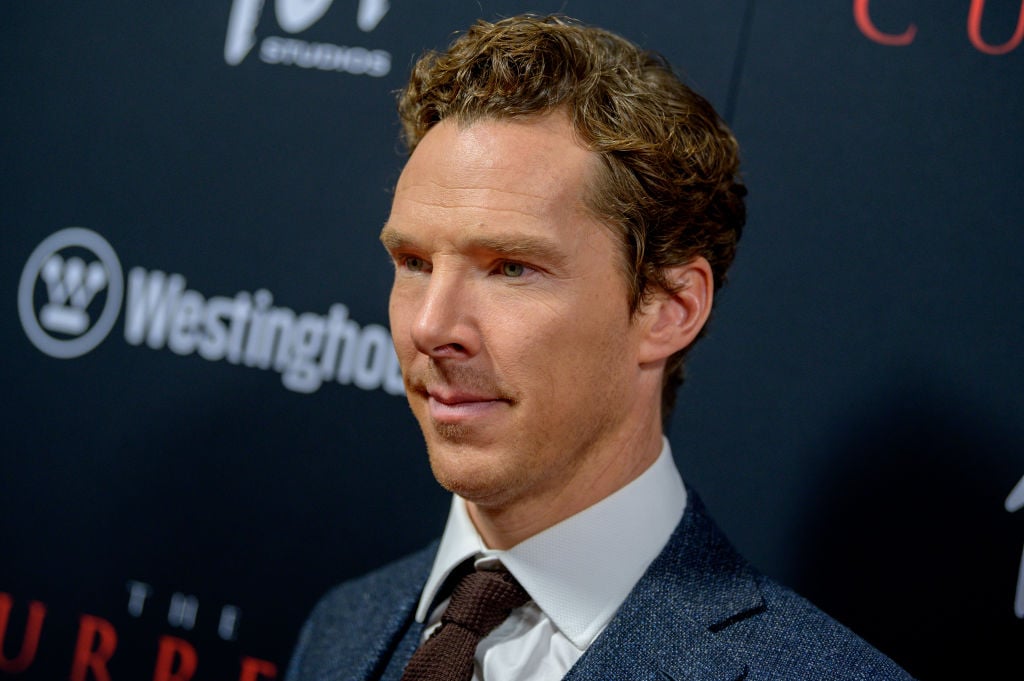 What costume does Doctor Strange wear in Thor: Ragnarok? 
Thor: Ragnarok premiered in 2017, and since then, the movie has become very popular. In the action-packed film, Doctor Strange's costume had become a huge hit. As one fan put it, "The costume Strange wears in this movie is damn badass." So what exactly did Doctor Strange's costume look like in Thor: Ragnarok? The subtle red cape complimented the doctor's mysterious yet charming features. In addition, the costume highlight Dr. Stephen Strange's amulet which captures his power and personality. A fan stated, "Hell, this movie made Doctor Strange's shirt emblem and washer gloves look phenomenal!" All-in-all fans were very pleased with the costume, but now that seems to be changing. Find out what MCU fans have been saying about Doctor Strange's costumes since Thor: Ragnarok.  
What have Marvel Cinematic Universe fans been saying about Doctor Strange's costumes? 
It was evident that MCU fans loved seeing Doctor Strange's costume in Thor: Ragnarok, which begs the question, what happened to make fans so upset over this topic? In the Reddit discussion, one fan explained, "Okay, so today in my Rewatch of the full MCU, I finally get to Thor: Ragnarok. I'm so far 20 minutes in, and something occurred to me that has been bugging me for a while now. WHY THE HELL WASN'T DOCTOR STRANGE'S COSTUME USED IN THE FUTURE?!" 
MCU fans seem extremely upset that MCU let such a great costume fall to the wayside. Many viewers are having trouble understanding why this decision was made in the first place. It is a good question, and even if fans don't necessarily have the answer, they weren't shy about expressing their opinions and frustrations on the manner. 
What is going on with Doctor Strange's costume in Infinity War and Endgame? 
In April of 2018 MCU viewers and fans excitedly watched Infinity War. Almost exactly one year later, Endgame hit the theatres. Though many fans were happy with the content of the movies, there were a lot of mixed feelings surrounding Doctor Stange's costumes. Instead of wearing the impressive and sleek costume, the superhero wore in Thor: Ragnarok Doctor Strange appeared on-screen in one of the first versions of his costumes. Some MCU fans were confused and others were more upset. One viewer posted, "It always struck me as odd that they go back to the first Doctor Strange costume." To many fans, the decision simply did not make sense. 
Other fans couldn't get over what they saw as a missed opportunity on Marvel Cinematic Universe's behalf. This comment read, "it makes me irritated knowing he doesn't get to don that in action in Infinity War and Endgame!" Many MCU viewers agree with these frustrations. However, some fans and viewers are holding out for hope. In the discussion, a loyal fan wrote, "I just hope they bring this back for Doctor Strange: Into the Multiverse of Madness. Like, is it just me or do others feel the same way?" It is clear that many fans would love to see Doctor Strange's costume from Thor: Ragnarok make a comeback in the future.