'Doctor Who': Is Jodie Whittaker Leaving After the New Season?
As Jodie Whittaker approaches her third season on Doctor Who, fans are wondering whether the actor is leaving and a new lead will be cast soon. Viewers already said goodbye to companions Ryan (Tosin Cole) and Graham (Bradley Walsh) in the latest holiday special. But will the Thirteenth Doctor also bid farewell to the TARDIS after the upcoming season? Here's what we know.
Why 'Doctor Who' fans think Jodie Whittaker is quitting the show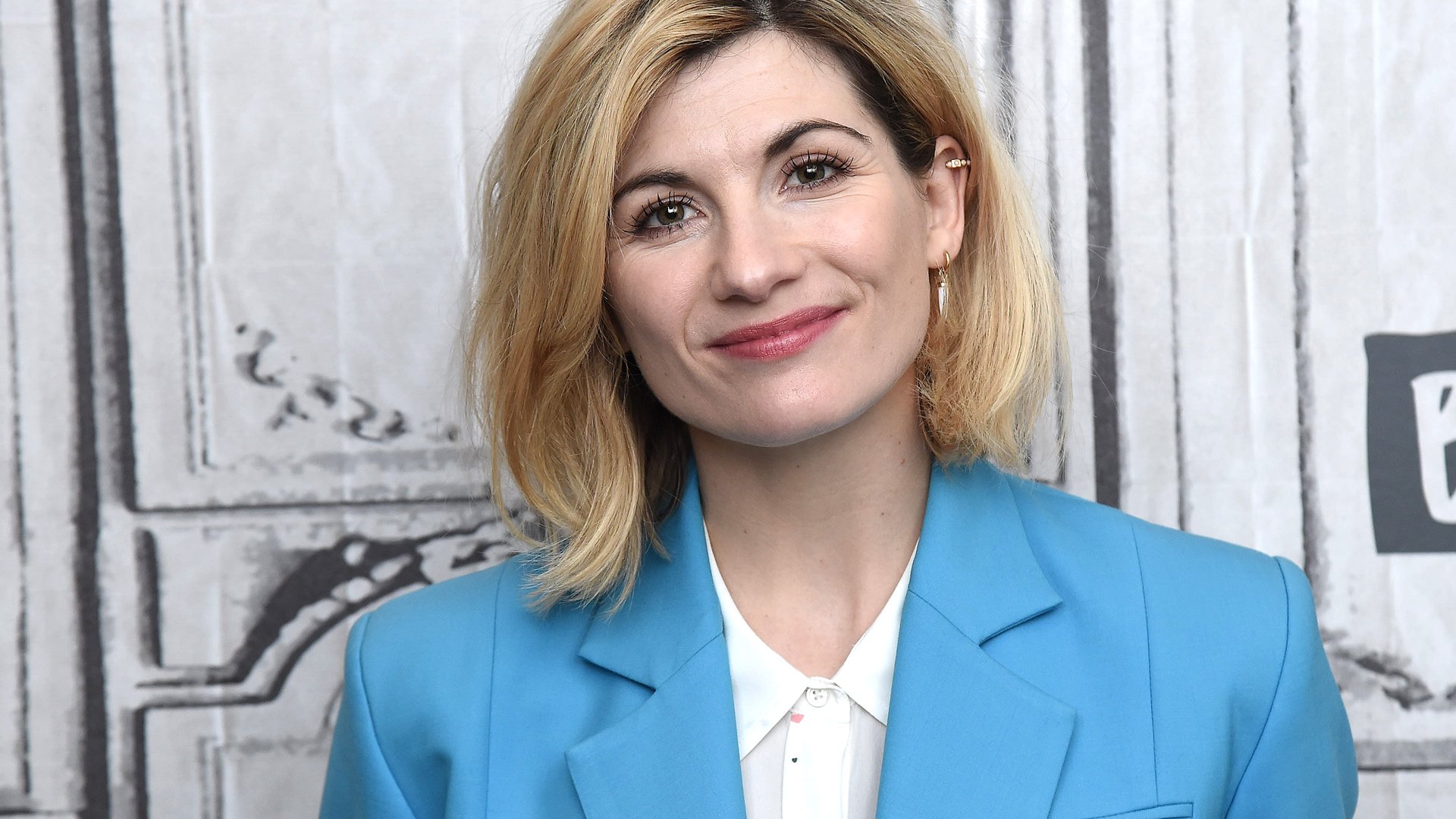 RELATED: 'Doctor Who': New Details Revealed About How Jodie Whittaker Landed the Role
In January 2021, the Daily Mirror reported Whittaker will be leaving Doctor Who after three seasons, meaning a new Doctor will also be introduced. The U.K. tabloid also claimed Whittaker wanted to pursue other acting roles.
"It's all very hush-hush but it is known on set that Jodie is leaving and they are gearing up for a regeneration," an unnamed source told the U.K. tabloid. "Her departure is top secret but at some point over the coming months the arrival of the 14th Doctor will need to be filmed."
That said, the BBC declined to comment on the Doctor Who rumors. "We won't be commenting on any speculation around Jodie's future on the show," a BBC spokesperson said, per Deadline.
What Jodie Whittaker has said about leaving 'Doctor Who'
RELATED: Only True 'Doctor Who' Fans Can Answer The 'Jeopardy' Question About the British Series
For now, Doctor Who fans will just have to wait and see whether Whittaker will leave the show. But the actor's departure may not come as much of a surprise to many viewers. The past few Doctors played by David Tennant, Matt Smith, and Peter Capaldi only stayed on the show for three seasons.
Regardless, Whittaker has shared her thoughts on quitting Doctor Who in the past. Back in January 2020, the actor told Entertainment Weekly she was returning for season 13. She also shared how much she enjoyed the role.
"Yes, I'm doing another season," Whittaker said at the time. "I absolutely adore it. At some point, these shoes are going to be handed on. But it's not yet. I'm clinging on tight!"
Then when speaking with Entertainment Weekly in December 2020, Whittaker answered whether she wanted to continue playing the Doctor.
"As far as I'm concerned, right now, I'm the Doctor and that's taking up everything of me, as an actor," she said "And to think something beyond that, I can't put my head there, and I don't want to."
When will 'Doctor Who' Season 13 be released?
RELATED: 'Doctor Who': Questions We Have About The Season 12 Finale
Whether Whittaker is leaving Doctor Who, it's clear the actor will still be part of season 13. In November 2020, BBC America confirmed the new episodes started filming with Whittaker reprising her leading role. But even so, the release date for Doctor Who Season 13 has yet to be confirmed. Showrunner Chris Chibnall also revealed the episode count will be shorter than usual due to the coronavirus (COVID-19) pandemic.
"In this strangest of years, the Doctor Who production team have worked wonders to get the show back into production," Chibnall said. "Given the complexity of making Doctor Who, and with new and rigorous COVID working protocols, it's going to take us a little longer to film each episode, meaning we expect to end up with eight episodes, rather than the usual 11."
Then when speaking with Entertainment Weekly in December 2020, Chibnall couldn't confirm the Doctor Who Season 13 premiere date. But at the very least, he's got a release date in mind.
"Yeah, I've got an idea," Chibnall said. "But Charlotte Moore (the BBC's chief content officer) would send 'the boys' round if I told you any hints. As soon as finish it, I promise we'll put it on telly straight away."