Doctors Say 'Grey's Anatomy' Is Not a Realistic Medical Show, But 'Scrubs' Was Surprisingly True to Life
The classic NBC sitcom Scrubs was never meant to be serious.
Scrubs was a medical comedy that relied on over-the-top jokes, biting sarcasm, and wild situations. But fans loved the series because it also had a lot of heart, and as it turns out, plenty of realistic situations, too.
Medical dramas from ER to House M.D. have been targeted for their fakery, and you'd think a show about young interns acting goofy would be the worst offender. However, when real doctors weighed in on the most and least realistic medical shows, Scrubs got high marks for accuracy.
Meanwhile, fan-favorite medical drama Grey's Anatomy was accused of being incredibly fake.
'Scrubs' documented life in the hospital for medical interns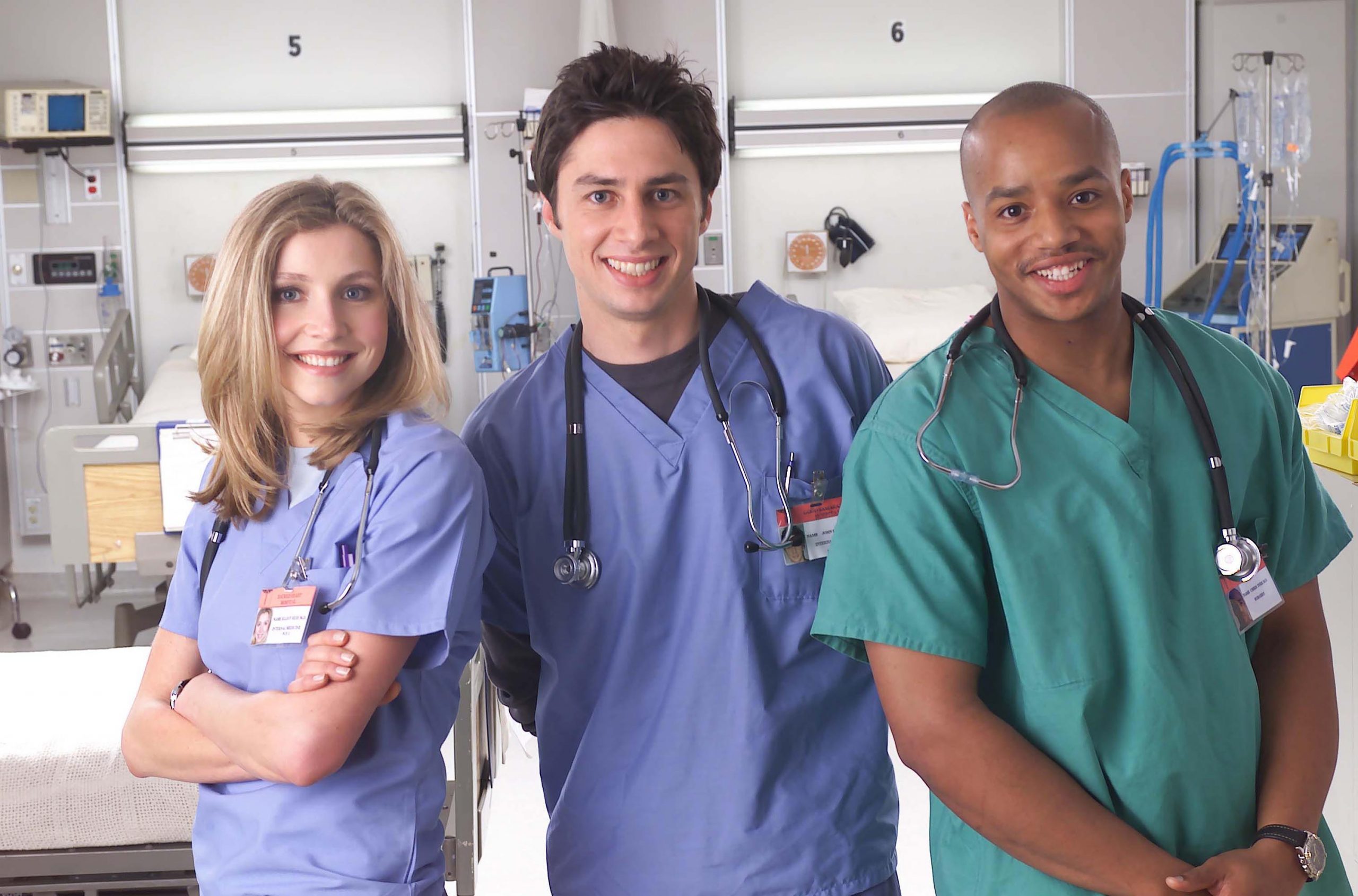 RELATED: 'The Office' Has This Surprising Connection to 'Scrubs'
The series Scrubs, which ran from 2001 to 2010 on NBC and then ABC, followed John "J.D." Dorian (Zach Braff) during his medical residency at Sacred Heart Hospital. He's joined by best friends Chris Turk (Donald Faison) and Elliot Reed (Sarah Chalke), plus a hilarious bunch of other coworkers including Janitor (Neil Flynn) and the cantankerous Dr. Cox (John C. McGinley).
The show included slapstick humor and silliness. But actual hospital employees claim even those funny moments are steeped in truth.
For accuracy, the doctors surveyed by Insider gave the series an 8/10.
Real doctors were impressed by realism on 'Scrubs'
Doctors said the strength of Scrubs was its portrayal of regular life in the hospital rather than always showing extreme situations.  
"Out of all the medical shows that have hit the air, I think Scrubs is the most accurate. Though it's a comedy, for the most part, it accurately depicts the life of a resident doctor. It shows what happens in a hospital on a day-to-day basis, not just what happens when there is an emergency," ophthalmologist Dr. Ross Kopelman said.
Pediatrician Dr. Cherilyn Cecchini agreed. "As a doctor, Scrubs is one of the few medical shows that I can watch and not cringe because something is wildly overdone or inaccurate. In fact, Scrubs is the most relatable series that I have watched from a medical perspective," she said.
'Grey's Anatomy' was high drama all the time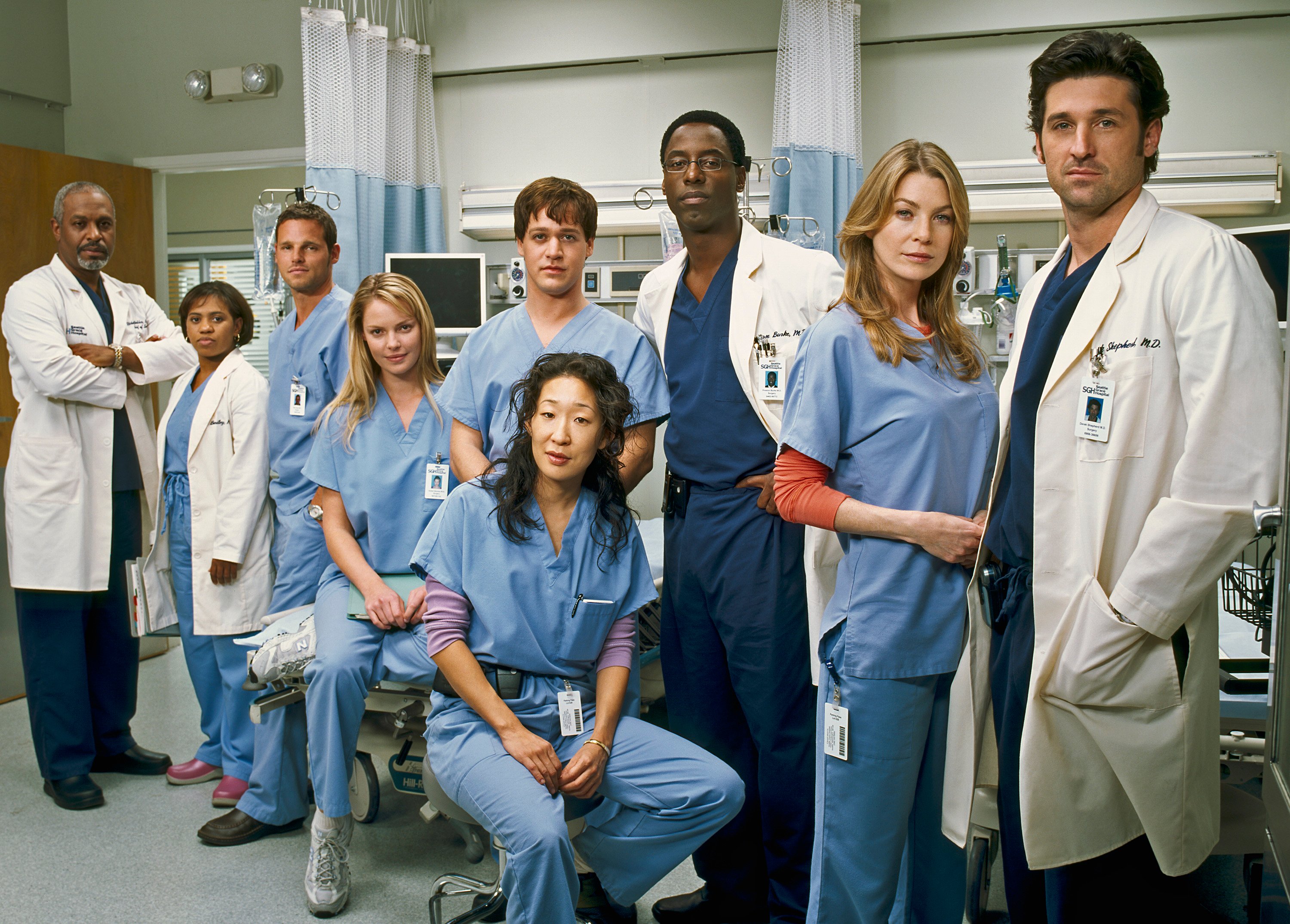 The issues with Grey's Anatomy, a medical drama about surgical interns, residents, and attending doctors, go deeper than just how much everyone sleeps around (often on the clock). Doctors claim the moments of drama are usually over-exaggerated, even when it comes to life or death situations.
"Grey's Anatomy is more of a melodramatic romance rather than a medical show," Dr. Ross Kopelman explained. "You would never see an intern performing surgery solo, hospital superiors being bypassed, and residents constantly making mistakes without facing appropriate repercussions."
Registered nurse Mary Sweeney expressed similar sentiments. "There are only a few medical shows out there that elicit a true eye roll from me, and [Grey's Anatomy] is one of them. It's about as far from reality in a hospital that you can possibly get," she told Insider.
Still, Grey's Anatomy must be doing something right. The series premiered in 2005 and was just renewed for two additional seasons in 2019. It's currently the longest-running scripted show still airing on ABC.