Does Arnold Schwarzenegger Have a Girlfriend, and Who Has He Dated?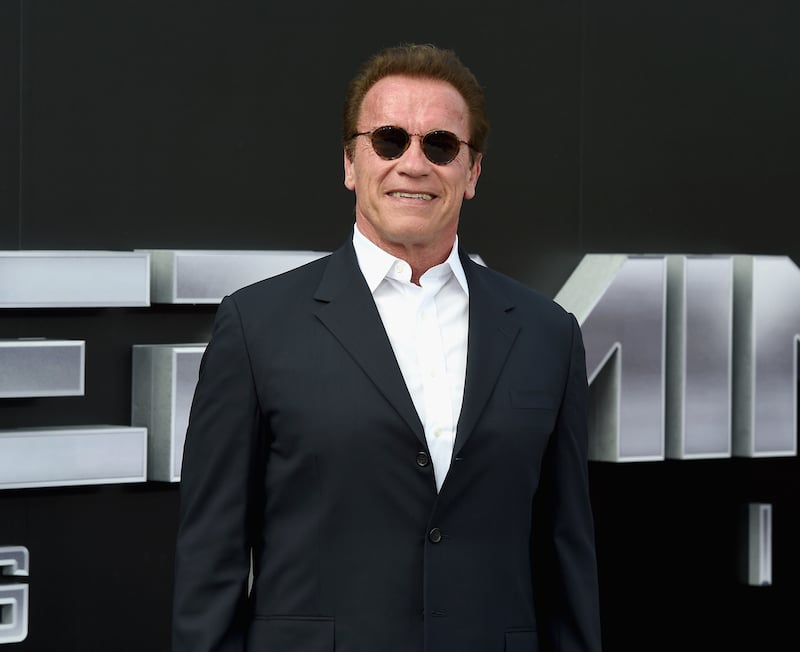 After more than 50 years as a superstar in bodybuilding, acting, politics, and pop culture icon, Arnold Schwarzenegger is still ubiquitous. His relationships have been more than a little troubled, though he may seem tame compared to others.
While Schwarzenegger's film career has sputtered some in recent years, he's tried hard to clean up his personal life. After an initially messy split with Maria Shriver, who is he dating now? Will he remarry, or will he just be endlessly dating long into his twilight years?
Arnold Schwarzenegger's relationships before Maria Shriver
Heading into 2019 like… pic.twitter.com/UpBdbAzPPq

— Arnold (@Schwarzenegger) January 1, 2019
When first arriving in America around 1968, Schwarzenegger hooked up with an English teacher named Barbara Outland. They were together until 1974, but based on her autobiographical book later, he wasn't very faithful.
Some might not find this surprising considering his continuing lifestyle afterward. Even so, they did stay close. Arnold even contributed to her book, showing not all tell-all books are derided by the criticized subject.
It was just the beginning of Schwarzenegger's relationships with various women. His next girlfriend was a hairdresser assistant named Sue Moray. A year later, he happened to meet Maria Shriver at a tennis tournament. In a CBS News interview from 2012, he recalled how he was taken with Shriver immediately. Nevertheless, they didn't marry for another nine years.
After all these relationships, you have to wonder if Arnold was thinking back to his wild past when tweeting a pic of himself looking over a mountainous landscape while skiing New Year's Day.
Schwarzenegger's 25-year marriage to Maria Shriver
Not until 1986 did Schwarzenegger and Shriver marry, maybe proving Shriver wanted to wait a long time to see how Arnold would commit to their relationship.
It seemed like a dream marriage until it was discovered he'd had an affair with their housekeeper during the 1990s, including fathering a secret love child.
Many were shocked when Schwarzenegger and Shriver split in 2011. It seemed to place the former in a daze, including picking up the pieces of his stalled film career.
You could say Schwarzenegger was a little lost then as he attempted a movie comeback. This didn't keep him from further relationships with women. One prominent woman also revealed a secret affair she had with Arnold.
A secret affair with Brigitte Nielsen
Some of you may remember when actress Brigitte Nielsen came forward to say she'd had a secret affair with Schwarzenegger during the years he and Shriver dated.
With all other stories of his affairs, this hardly seemed surprising, yet it made many wonder if he'd ever had a truly monogamous relationship in his life.
More recently, it seems he's settled on a new girlfriend, albeit one who's considerably younger than he is.
Schwarzenegger's relationship with a physical therapist
There is no magic pill. There are no shortcuts. There are only reps, reps, reps. To be your best, you're going to have to work your butt off. But we are here to help at @weareladder. Join us: https://t.co/O45VLvWEXt #lifeisaworkout #thereisnomagicpill pic.twitter.com/HsTAkDpIjy

— Arnold (@Schwarzenegger) January 3, 2019
According to recent reports, Schwarzenegger is involved with a physical therapist named Heather Milligan. She's also 27 years younger than he is. In Hollywood, these May-December relationships aren't unusual. Still, who's to say how long this will last?
With Schwarzenegger out of politics for eight years now, he has more time to focus on a serious partnership. He's also spending more time with fitness again as witnessed through his Twitter account in endorsing a new lifestyle company he founded called Ladder. They plan to help people reach their fitness goals with the advice of real advisors and experts.
Thanks to Heather Milligan being a physical therapist, they appear to have a lot more in common than he ever did with his previous wives and girlfriends.
The good news is even though he and Shriver split under the worst circumstances, they both see one another often for special events related to their children. Many reports even say they never technically divorced, making them still officially married on paper.
Now 71 years old, we can only hope Arnold Schwarzenegger finds peace in a relationship lasting until his final breath.