Does 'Bob Hearts Abishola' Actor Folake Olowofoyeku Really Have an Accent?
Some 'Bob Hearts Abishola' fans wondered is Abishola really has an accent in real life, or if her actor, Folake Olowofoyeku, slips into a Nigerian accent for the role. The answer, however, is a bit more complicated than 'yes or no.'
Bob Hearts Abishola has gone to great lengths to represent Nigerian culture accurately. Chuck Lorre brought writer and co-creator Gina Yashere on, who demanded that they use real Nigerian actors. In Bob Hearts Abishola Season 3, the wedding between Bob and Abishola drew praise for its authenticity, with Billy Gardell saying they deserved an Emmy Nomination. However, fans wonder if Abishola actor Folake Olowofoyeku really has a Nigerian accent in real life.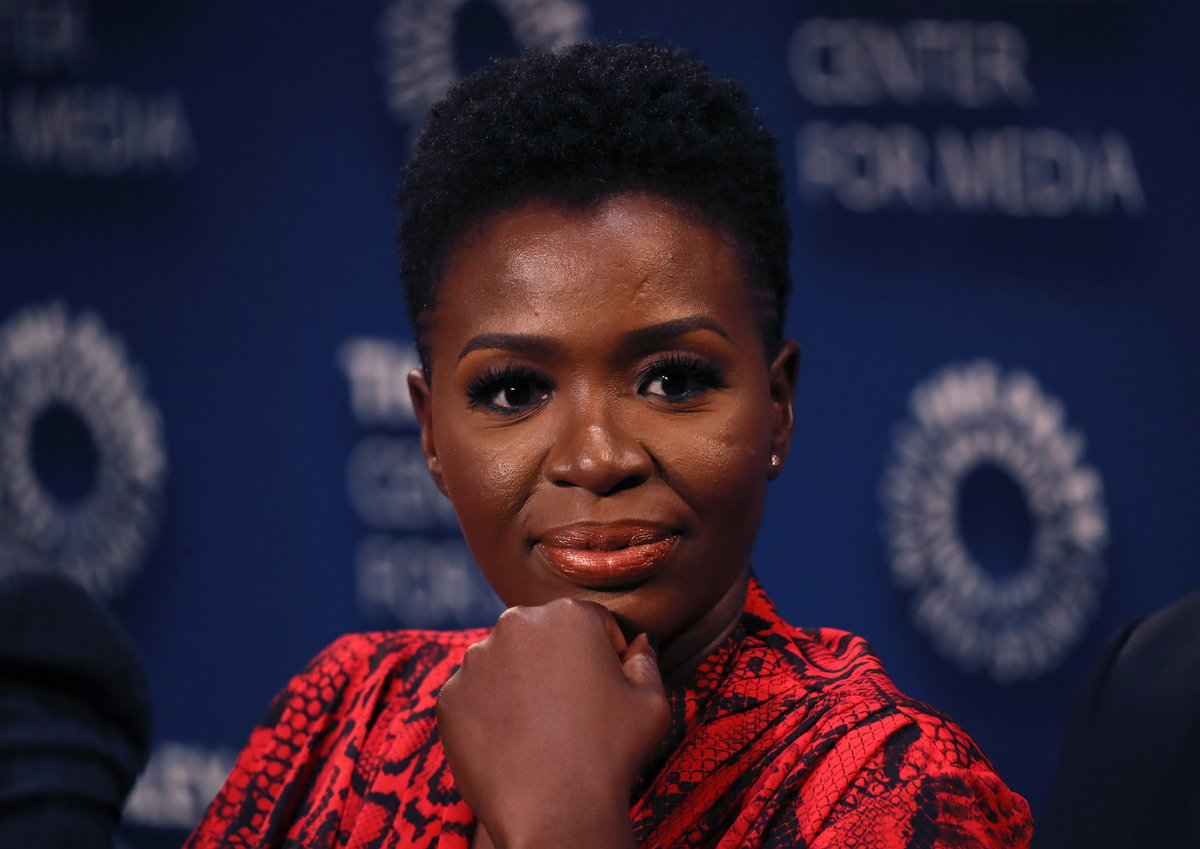 'Bob Hearts Abishola' actor Folake Olowofoyeku's natural accent comes from her growing up in Nigeria and London
In Bob Hearts Abishola Season 1, the CBS show established that Abishola emigrated from Nigeria. Folake Olowofoyeku's real-life followed a similar path when she came to America on her 18th birthday.
She grew up in Victoria Island in Lagos. While the Abishola actor's accent comes from her growing up in Nigeria, she also spent time in London, giving a little bit of a British accent to her voice.
Due to this, the actor intentionally uses the more authentic Nigerian accent that she grew up with, causing her to sound a little different between Bob Hearts Abishola and real life.
However, she could have developed more Britishness to her accent if she decided to live in London. Losing your original accent in a new country became a topic of stress for Abishola's Auntie Olu and Uncle Tunde in a season 2 episode.
'Bob Hearts Abishola' addressed accents changing when living in different countries
While Olowofoyeku has seen praise for her authentic Nigerian accent, Shola Adewusi, who plays Abishola's Auntie Olu, has also received notice.
"Shola Adewusi, who plays Abishola's Aunt Olu, is also of Nigerian descent. The accents of Olowofoyeku and Adewusi have been hailed for its authenticity," MEAWW reported. "Olowofoyeku is heard speaking flawless Yoruba, a language widely used in the West African countries of Nigeria and Benin."
In Bob Hearts Abishola Season 2, Auntie Olu and Uncle Tunde host Nigerian house guest Morenike (Tori Danner). However, Morenike calls attention to their Nigerian accents slipping from living in America.
Who knew such stress could come from not saying 'Ogbono Soup' right?
However, while Olowofoyeku has been praised for her Bob Hearts Abishola accent and Nigerian heritage, she has received pressure to change that.
Hollywood agents pushed for the actor to change her name
Several actors and musicians have used stage names or changed their names altogether for audiences to say them more easily. Even her co-star Matt Jones struggled to pronounce her last name.
"There have been a couple of agents when I was in New York who suggested or advised that I change my name," she told IndieWire.
However, the agent she kept left the decision up to her instead of pushing her to conform. The Abishola actor did not want to abandon her accent or her name.
"There was an agent that I was with who I liked … her approach was, 'I'm just curious. I'm not saying you should, but have you ever considered it?'" the actor said. "And I'm grateful for that because it was never mandatory. She still represented me after that."
And she hopes she can keep bringing her Nigerian accent to Abishola for years to come.
"I'm very fortunate to be on the show, and I want to do this for a very long time," she said. "I feel like I'm always trying to break records," she said. "Big Bang Theory went on for something like 12 seasons. It would be nice if we went for 13."