Does 'Breaking Bad' Teach Fans How to Make Meth? Scientists Have the Answer
Find out AMC's 'Breeaking Bad' can accidentally teach fans how to make meth.
Breaking Bad may have had its season finale back in 2013. But thanks to Netflix and other streaming services, fans are still able to relive the moment that Walter White (Bryan Cranston) went from being a high school science teacher to a hardened criminal that was thrust into the methamphetamine drug ring after getting diagnosed with terminal cancer.
The show depicts several realistic moments that commonly happen in drug rings. In addition to the violence and aggression that is presented in the show, another thing that the creators of Breaking Bad did not shy away from was the manufacturing of methamphetamine. On several occasions, the actors can be seen going through the detailed process of making meth.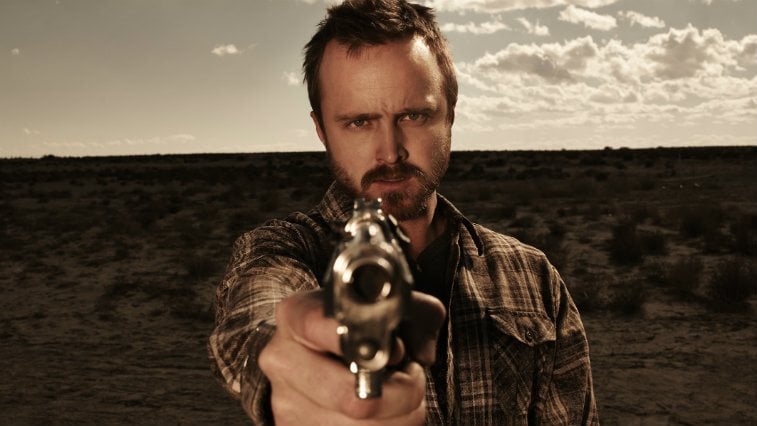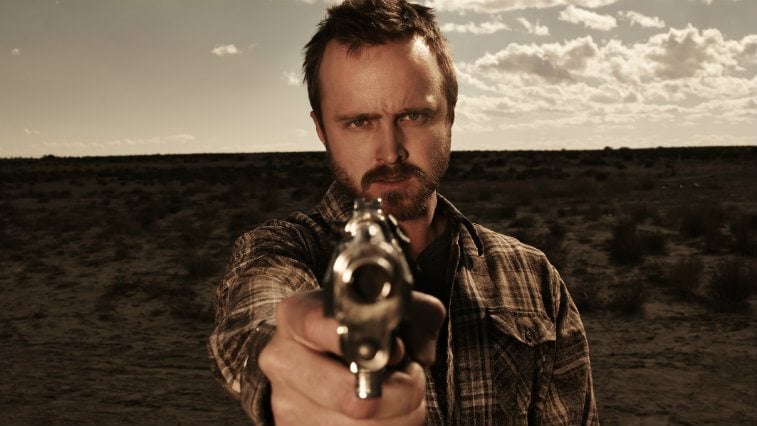 The meth manufacturing process seems so realistic on TV, many fans are wondering if this iconic show is actually teaching its audience how to make meth. So, can you actually learn how to make meth by watching Breaking Bad? Here is what we know.
The unique plot of 'Breaking Bad' helped to boost its popularity
In case you have not watched the popular series yet, Breaking Bad is a show about a high school chemistry teacher who learned that he has terminal cancer shortly after his 50th birthday. While suddenly being faced to come to terms with his mortality, and the fear of how to provide for his family after he is gone, he decides to team up with one of his ex-students named Jesse Pinkman (Aaron Paul) to start selling crystal meth.
One of the things that makes this show so unique is the fact that the writers have portrayed the protagonist in such a brilliant way that viewers are actually able to root for a calculated kingpin. Then the beloved protagonist transforms into a vicious, greedy, and ruthless drug lord that sends fans on an emotional rollercoaster as they start to see him as the antagonist. Because of the creative plot and exceptional character development, the show continues to have a cult-like following years after the series finale.
Does 'Breaking Bad' teach its audience how to make meth?
If you have ever watched an episode of Breaking Bad, you have probably noticed that the show gives viewers an up-close look at Jesse and Walter making meth. While the show is very entertaining, some fans can't help but worry that it may be teaching people at home how to manufacture their own meth.
However, in 2011, NPR talked to the show's science adviser, Donna Nelson, who assured everyone that you can not learn how to make meth by watching Breaking Bad.  When the manufacturing process is presented on the show, the creators and scientists have been very careful to leave out some of the most important steps to ensure that no one is able to make the drug at home.
"That was actually one of the concerns of a lot of people, but Vince Gilligan has been very clever. If you just simply followed the one synthesis as it's presented, you wouldn't come out with methamphetamine," Nelson said.
Will 'Breaking Bad' ever return to television?
While the Breaking Bad series does seem to be completely over for good, the creator of the show, Vince Gilligan, has actually found a way to bring back some of the show's most beloved characters.
Last year, Gilligan wrote, directed, and produced the Netflix film, El Camino. The movie is a prequel to Breaking Bad and focusses on Jesse Pinkman's life immediately following the ending of the show 
There are several original cast members that returned for the film, including Paul, Robert Forster, Matt Jones, Charles Baker, and Krysten Ritter. El Camino is currently streaming on Netflix has received a lot of praise from fans.