Does BTS Have a Member From North Korea? Some North Koreans Used to Think So, Defectors Say
Many people are probably aware that BTS is made up of members who were born and raised in South Korea. They came from different parts of the country, but BTS was eventually formed in the capital city of Seoul.
However, when BTS first began, some people from North Korea apparently believed that the group had a member from the Hermit Kingdom.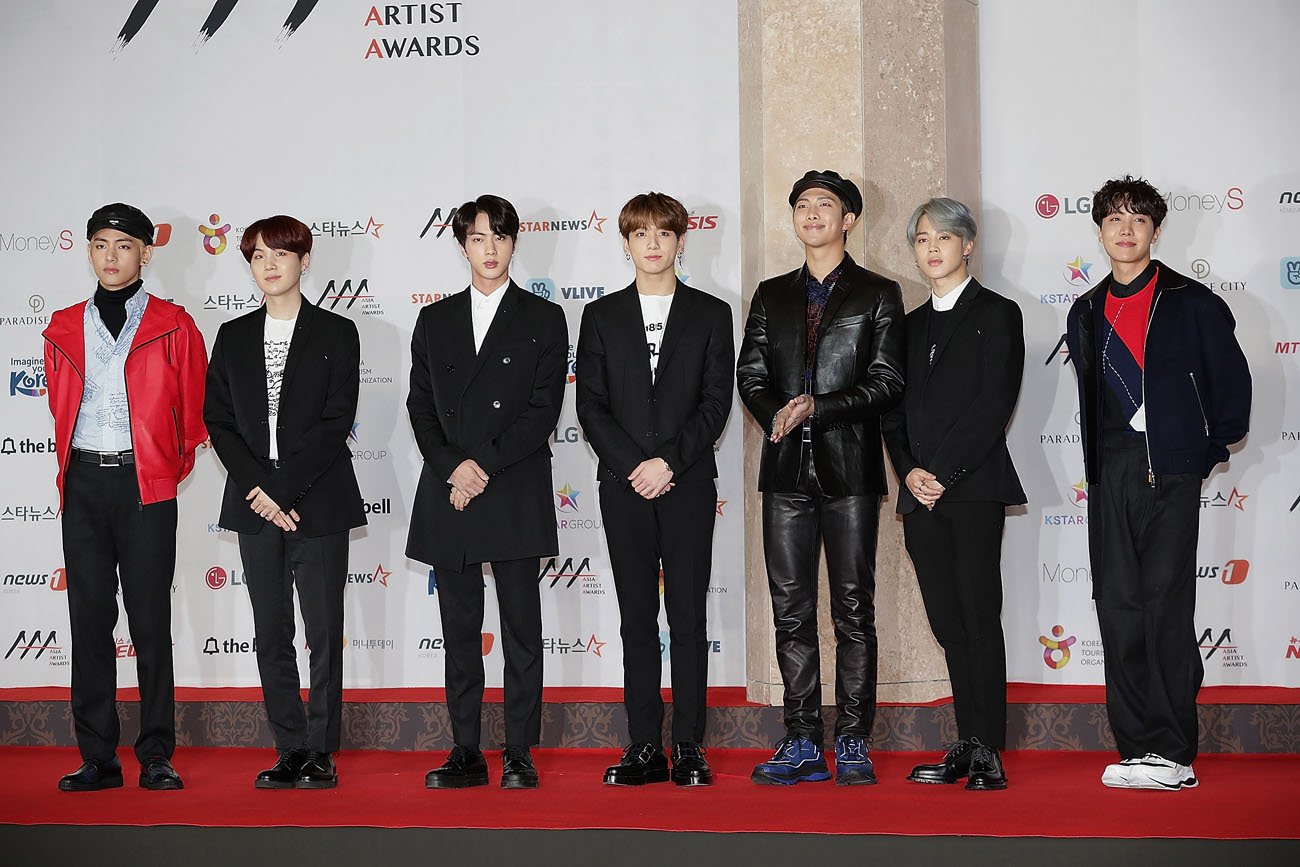 K-pop has been getting popular in North Korea
North Korea is known for being isolated from the rest of the world. According to the BBC, most people in the country surf the internet using an internal North Korean intranet, which restricts the kinds of content they can access.
However, K-pop, American films, and other pop culture items from all over the world still find their way into North Korea nonetheless—often illegally. In a new video posted by South Korean Youtube channel AYO, two North Korean defectors talk about K-pop's popularity in their home country. The two agree that it's common for North Koreans to listen to K-pop, even if it's not allowed. Many North Koreans have cell phones as well as clever ways to hide their CD collections.
Park Yoo-Sung reveals that North Koreans often wore earmuffs in the winter, and they can easy hide earpieces underneath to listen to K-pop.
Meanwhile, Kang Na-Ra shares that she watched a lot of music videos by popular K-pop artists in North Korea. She even admits that South Korean pop culture was a big reason she decided to leave her country.
Why some North Koreans used to think BTS had a North Korean member
RELATED: BTS Felt They 'Lost Everything' During the Pandemic
When BTS debuted in 2013, North Korean K-pop fans were aware of the group, and some even believed one member could have been from North Korea.
This was based on the meaning of BTS's name. In Korean, BTS stands for "Bangtan Sonyeondan," which means "Bulletproof Boy Scout." Because North Korea has a strong military culture, BTS's name seems to tie the group to the country, even if they are not actually from there.
"In North Korea, when BTS first came out, many people said, 'There must be a member from North Korea. Or the person who produced BTS must be from North Korea,'" Park shares.
Kang also adds, "In North Korea, people say words like 'bulletproof' a lot."
BTS fans in North Korea could face severe punishments if caught supporting the group
RELATED: BTS Is Making Magazines Print More Copies Due to 'Overwhelming Demand'
While BTS has been getting attention in North Korea, many people do not openly support them the same way fans in other countries might.
Park reveals that being K-pop fan in public could come with severe punishments, saying, "There, you risk your life by geeking out. You could get shot for real."
Because of this, some people have found ways to get around the government's restrictions. For example, when talking about BTS, they might refer to the group with a code name like "Bulletproof Backpack."
In any case, based on what Park and Kang shares, it's clear that K-pop really can transcend barriers.