Does BTS Sing in English?
BTS is one of the biggest names in music right now. They've toured internationally, making history with future performance locations, like the King Fahd International Stadium. Does BTS sing in English? Who is fluent in the language? Learn more about the K-pop group here.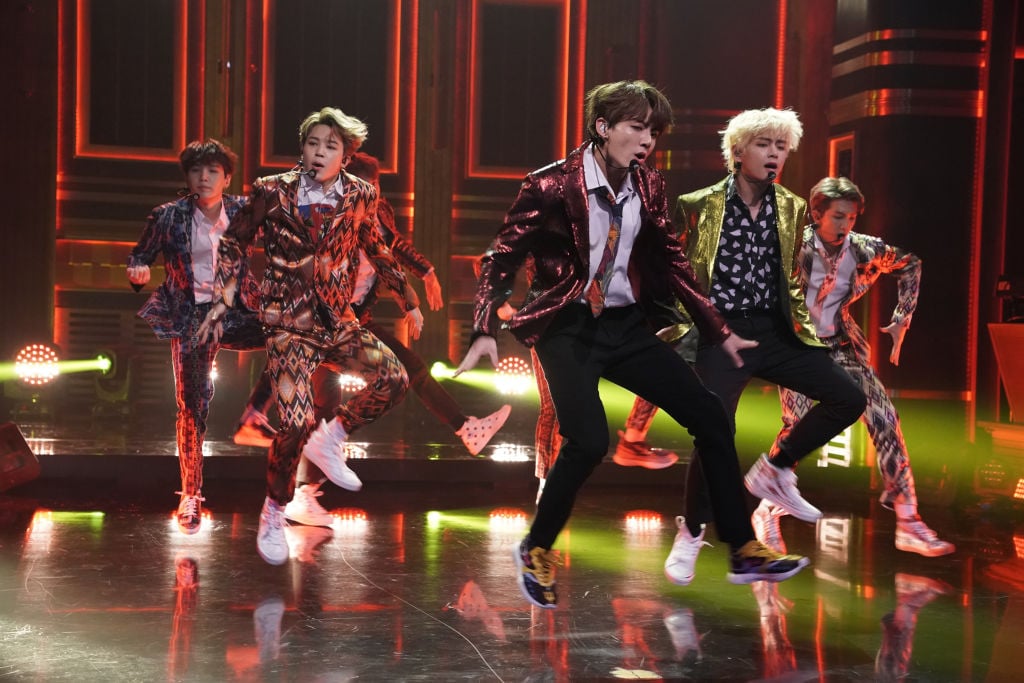 BTS is a K-pop group from South Korea
With two movies, millions of plays on their YouTube music videos, and multiple award nominations, BTS solidified themselves as one of the biggest boy bands in the world. Some are left wondering how can a K-pop group from South Korea reach so many fans across the globe.
Their success, according to some members, is due in part to the universal language of music. However, the K-pop group has some help reaching out to their fans; a few of the members speak multiple different languages. Each BTS member speaks a little English, and sometimes, the boys even sing in English.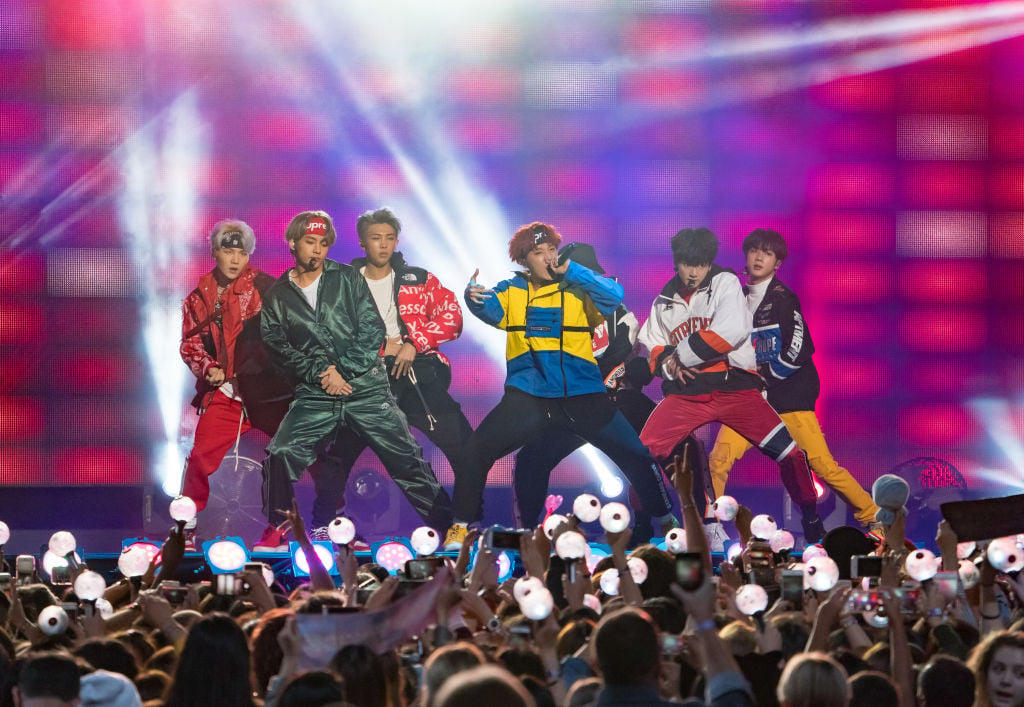 Do the BTS members speak English?
After spending so much time abroad, each of the BTS members picked up English words and phrases, which they often say during interviews and live performances. Although RM is the only member who is technically "fluent" in English, a few other members are bilingual or even trilingual, including V, who speaks Japanese fluently. V also proves to be proficient in English with his recently released solo song, "Winter Bear." In this single, the artist sings the song entirely in English.
If you've seen any interviews of BTS in America or England, chances are, you've watched RM showcase his English. The group leader originally learned the language watching the 90s sitcom, Friends. Since then, he's acted as the translator and spokesperson for BTS while they're overseas. Additionally, according to some fans on Quora, RM speaks Japanese very well.
According to popbuzz.com, J-Hope and Jin are both pretty fluent in Chinese, in addition to J-Hope's Japanese and English skills. During interviews, the group says that the member who spends the most time learning English is probably Jungkook, and it definitely shows. Even while singing, each member proves their proficiency in the language.
BTS sometimes sings in English and even features American artists, like Halsey
V's solo song, "Winter Bear," wouldn't be the first time BTS sang in English, as many songs popularized by the K-Pop group include words or phrases in English. Additionally, most of their song titles are written in English. The group even broadens their appeal by releasing songs previously translated into Japanese.
Aside from singing some words or phrases in English, the group branched off on their own to sing in different languages. BTS' RM was featured on Lil Nas X's remix of "Old Town Road." During one interview with Time Magazine, the group explained why they don't want to switch to songs performed in English.
"We don't want to change our identity or our genuineness to get the number one," RM said during the interview. "Like if we sing suddenly in full English, and change all these other things, then that's not BTS. We'll do everything, we'll try. But if we couldn't get number one or number five, that's okay."
Music by BTS, including their recently released album, Map of the Soul: Persona, is available on Spotify, Apple Music, and most major streaming platforms.