Does Cam Newton Really Have 7 Children? A Recent Instagram Post May Have You Wondering
Cam Newton was one of the many celebrities who posted heartfelt Father's Day messages on social media over the weekend. Newton listed seven children in the post and many people are wondering if he actually has that many kids.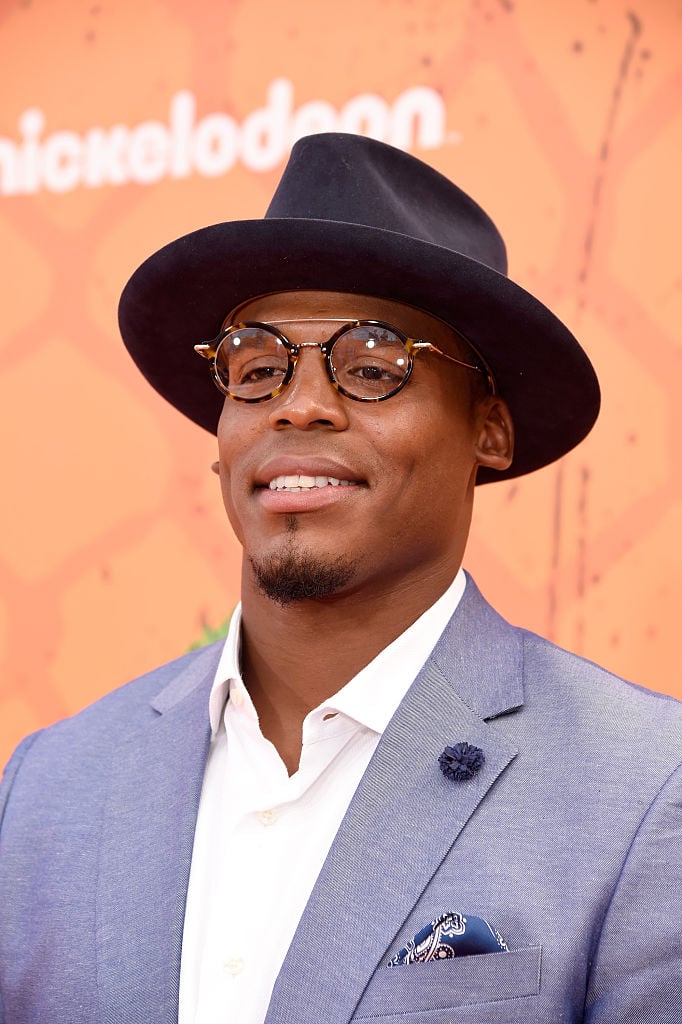 Cam Newton in the NFL and the entertainment industry
Newton is most known for being a standout quarterback in the NFL. He played for the Carolina Panthers from 2010 to 2019. In 2015, he led the team to the Super Bowl and was named the Associated Press' NFL Most Valuable Player. Currently, Newton is a free agent who is considered to be in-demand.
Outside of football, Newton is also a television personality and producer. In 2016, he launched his own production company, Iconic Saga Productions, to develop projects. He hosted and executive produced his own Nickelodeon show, All in with Cam Newton, in 2016. As of 2020, he also appears in and executive producers the Quibi series, Iron Sharpens Iron.
RELATED: Quibi: 'Punk'd,' 'Singled Out,' and All the Unscripted Content on Deck for April
Rumors of Newton's infidelity surfaced in January
Back in January of this year, it was reported that Newton had split from his longtime girlfriend, Kia Proctor and the two were in the middle of two dueling lawsuits.
Newton and Proctor allegedly split after he had a baby by La Reina Shaw, an Instagram model and the Queen of the Universe pageant's former Miss Azerbaijan. "According to our sources, she's currently living in an apartment above his restaurant in Atlanta and is there so he can see their son," said the report from Sports Gossip.
Following Sports Gossip's report Bossip also claimed that Newton wanted a DNA test from Proctor over three of their kids. This report also alleged that though this news was just coming to light, Proctor and Newton had actually been separated for six months and were in a custody battle.
The NFL star and television personality's Father's Day post
On Father's Day, Newton dedicated a post to all of his children, listing seven different names. He also posted a picture of each child in the slideshow.
He wrote,
>> IM A PROUD FATHER OF 7 << A DADDY isn't defined as the man who makes the child (NOT in all instances), but rather a MAN who extends his hands and time to help with the child's raising and his heart to LOVE the child through anything!! Blood doesn't always make you [a] DADDY. Being a DAD comes from the heart… ANYBODY CAN MAKE A BABY BUT IT TAKES A REAL MAN TO RAISE A CHILD!! Kudos to ALL THE REAL MEN worldwide!! HAPPY FATHER'S DAY TO US!! JADEN•SHAKIRA•CHOSEN•
SOVEREIGN-DIOR•CAMIDAS•CAESAR•CASHMERE•
The NFL star is not the biological father of all the children that are listed. He and Proctor, have four children together; Chosen, Sovereign Dior, Camidas, and Cashmere. He also is a father figure to Proctor's eldest child, Shakira, who she had before they got together.
RELATED: Cam Newton's Diet Is Being Blamed for His Poor Play
And as for the other two children, one is Casear, his child with Shaw that was born last year. Newton also included Shaw's 14-year-old son Jaden in the post as well.