Does Cardi B Have Any Close Friends?
Cardi B is a rap queen best known for her blowout with Nicki Minaj. While her music has landed her several nominations, awards, and even two Guinness World Records, it's the beef surrounding her and fellow "raptress" Minaj that consistently makes headlines. Cardi and Minaj found themselves dispelling rumors about a feud up until September 2017 when a launched shoe during New York Fashion Week tore the two apart. Things weren't always so messy though. Cardi has shown love for Nicki Minaj numerous times. The two recently called a truce, but they probably won't be BFFs any time soon. Luckily Cardi has her own squad to fall back on.
Cardi B is reuniting with bestie, Star Brim
https://www.instagram.com/p/BpyMdxgBdq_/?utm_source=ig_web_copy_link
Star Brim is Cardi's best friend from back in her stripper days. The two are sisters-in-arms, and Cardi considers Brim to be her ride or die chick. While becoming famous can easily cause jealously to rare its ugly head, their special connection wasn't shot down when Cardi blew up. Brim has been nothing but supportive of the Bodak Yellow rapper and has been her rock through rough times.
Brim was locked up in prison back in June but according to a social media post by Cardi will be released soon. The two can finally get their friendship back and with Cardi's help Brim will hopefully be joining her in the music industry. After all, you want to elevate your friends, and with Brim being able to spit bars on par or even better than her sister from another mister, it shouldn't be hard to get her noticed. If only she were already in the industry, perhaps she could have been one of many stars to avoid jail time.
Cardi B's right-hand woman is Patientce Foster
https://www.youtube.com/watch?v=v0BJcoQeTt8
Not all business relationships are strictly business. Patientce Foster is the personal publicist to Cardi and has been repping the rap queen before she even got started in the music industry. Foster has been doing a great job considering Cardi's rise to fame happened in a little under two years after her debut single released. The two are practically family now, and Cardi even plays auntie to Foster's son. According to Foster, the key to their strong bond is that their relationship was built solely on trust instead of money. The two are so close that they have taken turns defending each other against backlash from fans.
Foster now has her own agency, The Cream Agency, and represents several clients including Cardi's husband, Offset.
Homegirl SZA isn't just featured on Cardi's album
Fans love when their fave celebrities respond to their comments, but a SZA fan must have been shocked by a fiery response aimed in her direction. SZA quickly checked her when she tried to come for Cardi. After the duo's Coachella performance SZA took to Instagram to applaud the femcee for being an inspiration. The fan wasn't pleased with SZA's choice of comrades and told her that she could find a better person for inspiration. SZA wasn't having any of it and dismissed her with a classy comeback that gained over 300,000 likes. Clearly, SZA believes in friends over fans any day.
Cardi B has a sleepover with Kim Kardashian & Kris Jenner
Cardi got to get together with the Kardashians for a cozy night in August of last year. While there were other guests, the three influential ladies had a great time. Kardashian's Instagram was flooded with numerous photos, one of which ended up on both her and Cardi's feed. While Kardashian left a heartfelt comment with her post, Cardi went with a more comedic approach. The night wasn't all fun and games, Jenner also provided Cardi with some solid career advice.
"People are going to talk badly about you, but it doesn't really matter as long as you're making money."
Some of the Kardashian family, including Kourtney and Kris, also made an appearance at Cardi's surprise 26th birthday party alongside the likes of Tyga, G-Eazy, and model Jeremy Meeks.
Cardi B and HoodCelebrityy's fallout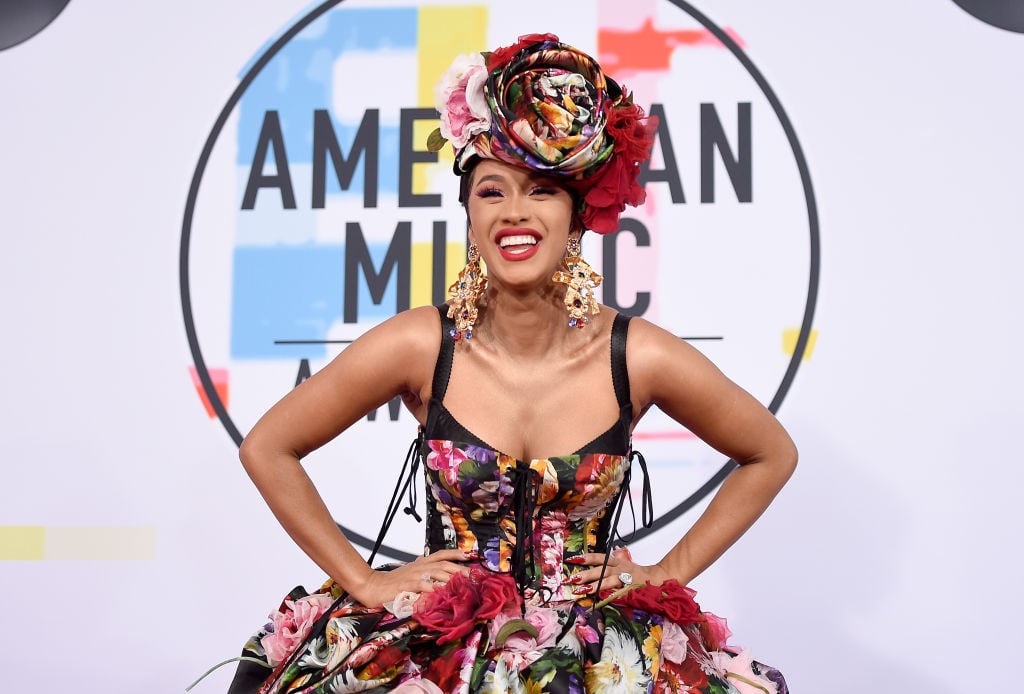 Cardi has a pretty good track record when it comes to longtime friends and business partners alike, but not all friendships last forever. According to HoodCelebrityy, their friendship fell apart once she began her own rise to stardom. HoodCelebrityy signed with Cardi's former manager, Klenord "Shaft" Raphael, which fueled the dumper fire. Cardi and Raphael were in a legal battle over Bodak Yellow when the news dropped. With millions of dollars at stake, hearing her long-term friend signed with the cause of her distress didn't go over well.
HoodCelebrityy says she doesn't intend to rekindle the friendship, but she does wish her former friend all the best. At least she is keeping things cordial.