Does Constance Wu Get Along With Her Co-Stars?
Have you heard the name Constance Wu? If you're a movie-goer, the Golden Globe-nominated actress is probably best recognized as Rachel Chu from the wildly popular romance Crazy Rich Asians.
More of a TV person? Then you probably caught her in the hilarious comedy Fresh Off the Boat.
No matter where you know her from, there is something else this stunning actress is known for — her diva-like tendencies.
Constance Wu's controversial Twitter post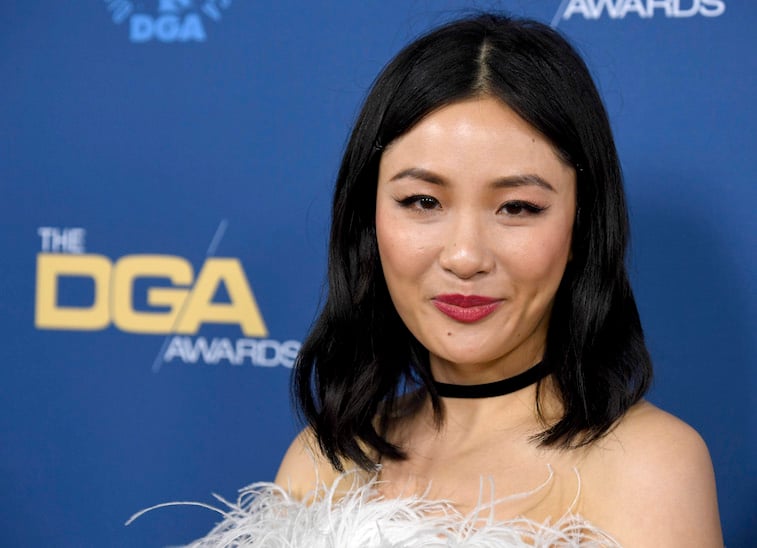 On May 10th Wu posted a confusing Twitter post that left fans befuddled. The actress was clearly distressed and Twitter users wondered what they could do to help. It wasn't just one post either.
Wu followed up with another, dropping the F-bomb without a care in the world. What could make the rising star so upset that she took to Twitter to unleash a mini fury of obscenities?
The reason behind the post might surprise you
Usually when shows get renewed for subsequent seasons actors and fans rejoice, their sounds of joy bouncing all around social media. Well not Wu. Not this time. When the news broke that Fresh Off the Boat would be coming back to ABC for a sixth season, Wu lost it.
When "Congrats on your renewal! Great news :)," is met with a stern "no it's not," there is something very wrong. But why is Wu so upset? What could turn a season renewal, which equates to guaranteed paychecks and reuniting with a familiar cast, into a bad thing?
As it turns out, having to film a new season of FOTB meant that Wu couldn't pursue another project. That's pretty understandable, right? Once things started getting out of hand on Twitter, Wu did her best to diffuse the situation.
Ultimately she ended up clearing the air with a pretty thorough explanation of her unusual reaction.
"I was disappointed in not being able to do that other project — because that other project would have challenged me as an artist — that other project would have been really hard and not easy or pleasant at all. Sometimes even my closest friends are baffled at how I could value artistic challenge/difficulties over success/happiness. But I do. I know it's weird." – Constance Wu
She went on to talk about how the role was easy, and the cast was pleasant and kind. But how do the other cast members feel about Wu?
Does Constance Wu get along with her co-stars?
That small dose of diva that fans got on Twitter is apparently only the tip of the iceberg. Hollywood sources have dubbed the curse-slinging actress, "the most hated person" on the set of FOTB.
Things are so bad that Wu's entourage is trying to encourage (read this as pleading with) the actress to "find some humility." Here are the source's exact words:
"Constance is the most hated person on set. She is rude to everybody, but most of all the crew."
It looks like Wu's stardom has gone to her head, or perhaps she was never a humble person to begin with. Sadly, this isn't the end of the shocking things that insider sources had to say.
One of Hustlers crew said that Wu definitely takes the diva-wearing crown despite acting alongside J.Lo and Cardi B. Two women who are light-years ahead of her when it comes to fame and fortune.
Wu "is a pain in the f–king ass. She just won't agree to do anything. She refuses to do interviews, she won't have visitors on her sets. It's like a cliché. She is very talented — but all signs are pointing to a difficult diva."
But wait, there's more. Another insider said she's a "total piece of work" and has a penchant for treating others badly. One of the crewmembers from Crazy Rich Asians also had some dirt to spill.
They said she was standoffish and would operate separately from the rest of the crew. It was painfully clear that she didn't socialize with her fellow cast members.
If even a shred of this is true, it looks like there's a chance Wu isn't buddy-buddy with her fellow FOTB stars after all. Perhaps another reason why she wouldn't have cared if the show went down with the ship.