Does Country Music Singer Walker Hayes Have Kids?
Country singer Walker Hayes and his wife Laney have six living children. They lost one daughter in 2018 shortly after she was born.
In 2017, Walker Hayes made headlines with his chart-topping track "You Broke Up With Me." The song from his certified gold album Bloom catapulted the country music singer to fame. Since then, many of Hayes' fans have wondered about his personal life, including his children. So, does the 42-year-old have any kids?
Country singer Walker Hayes has six living kids with his wife Laney Hayes
Hayes and his wife, Laney Beville Hayes, share six surviving children. Their oldest child, Lela Hayes, is 15 years old, born in December 2006. Lela doesn't have a social media presence yet, but she frequently makes appearances on her father's TikTok account.
Lela also takes over posting duties and acts as Walker's social media account manager. In 2020, the family faced criticism after celebrating Lela getting her period. To crown the occasion, Hayes and his family served red velvet cake.
Walker's firstborn son Chapel Hayes entered the couple's lives in 2008. Not much is known about the now-13-year-old. His father has done a tremendous job of keeping him away from the public eye. However, Walker did write and dedicate a song to him in 2019 called "Chapel." It narrated his birth.
Baylor Hayes is the couple's third child. The 11-year-old can already sing his head off. In 2017, Walker shared a Facebook video of Baylor, then seven, singing a Don Williams song. The video received tremendous recognition from fans who applauded the boy's singing chops.
Beckett Hayes is the country singer's fourth child. Walker also dedicated a song to Beckett, honoring his son's love for breakfast cereal and sports. The song narrates how he admires his son for his unbothered attitude toward people around him being different.
Loxley Hayes is the country singer's second-born daughter and fifth child. The 7-year-old was born in 2014 and occasionally makes appearances in her father's TikTok videos. Everly Hayes, the couple's last-born, is only five years old. She is frequently seen in the company of her mother and has also made some appearances on TikTok thanks to her older sister Lela.
Hayes and his wife Laney tragically lost a child in 2018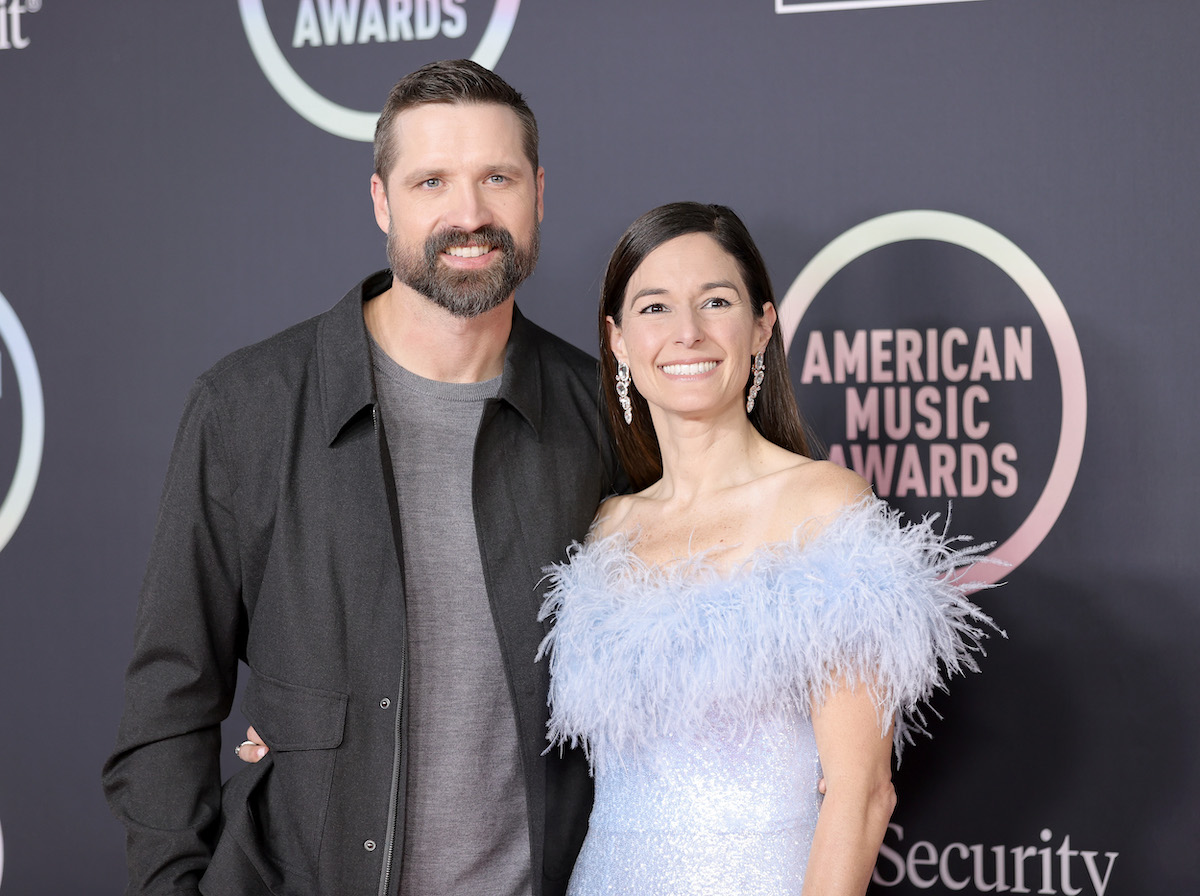 Hayes and Laney planned to add another member to their family in 2018. The couple's seventh child, Oakleigh Klover Hayes, was born in 2018. Sadly, she died shortly after birth following the mother's uterine rupture. Although grief can be consuming, the family opted to deal with their loss by being open about it.
As The Things report, they took a healing journey together. The singer revealed he loves it when he's asked about his late child. He says it means the world to him when others acknowledge that he has a seventh child.
Hayes admitted that although he and his wife cried about it, seeing the amount of love surrounding them even from strangers and neighbors was comforting. Hayes got a tattoo of Oakley's footprint alongside her name to honor her.
Walker loves spending time with his family
Walker and Laney met in elementary school but began dating in high school. They broke up for a while and then reunited again, tying the knot in 2004. Since then, the pair have been married for 17 years.
Walker revealed that his parenting style involves letting his children know they are loved. He also pushes his children to explore their potential and believes there are no limits to what his children can do.
The star's outlook toward parenthood stems from his father, who showed him a lot of love and support. The singer has even credited his father several times for his success as a singer, husband, and father.