Does Dua Lipa Write Her Own Songs?
British singer and songwriter Dua Lipa skyrocketed to fame in the late-2010s. Her self-titled debut album was released in 2017.
British singer and songwriter Dua Lipa skyrocketed to fame in the late-2010s. Her self-titled debut album, which she released in 2017, was quickly certified platinum. And since her meteoric rise, Lipa has been nominated for eight Grammy Awards, 10 Brit Awards, and numerous People's Choice Awards, Teen Choice Awards and other accolades.
This has made audiences curious about the creative process behind the celebrity's many hit singles — from "New Rules" to the more recent "Levitating" — and led fans to wonder if Lipa writes her own songs.
Dua Lipa is a self-made artist and singer
Lipa first began gaining recognition in the music industry at the young age of 14 by posting cover songs to her personal YouTube channel. According to IMDB, some of her first videos were covers by artists such as Nelly and Pink. The singer then signed a contract with the Warner Music Group in 2015. 
The singer's career trajectory picked up pace when Lipa was highlighted by the BBC's Sound of 2016. AllMusic calls the BBC's ranking "prestigious," and the call-out coincided with Lipa releasing her singles "Blow Your Mind (Mwah)" and "Hotter Than Hell." 
"In 2017, Lipa earned the distinction of having three simultaneously charting singles in the U.K. Top 15," explains AllMusic. Her first album came out that same year.  The album became a worldwide success, and won the singer her first Grammy. 
In the spring of 2020, Lipa unveiled her second album entitled Future Nostalgia. "The critically acclaimed LP was short-listed for the 2020 Mercury Prize and reached number one in the U.K., Australia, and across Europe," notes AllMusic. 
Industry insiders praise Lipa's songwriting process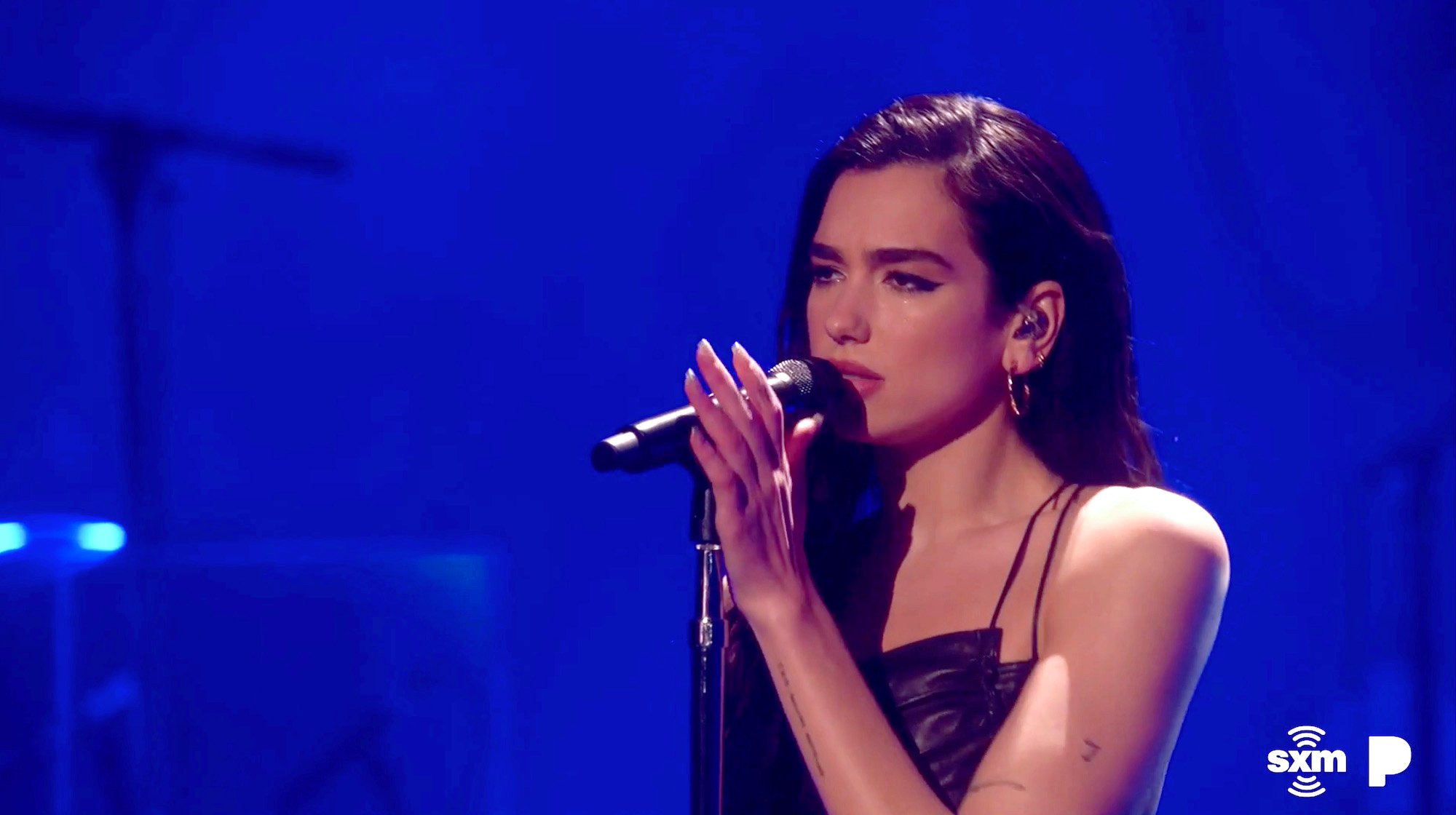 Ben Mawson and Ed Millett are founders of Tap Management, who were involved in Lipa's award-winning entry into the music industry. Even at a very young age, they were impressed by how she approached the songwriting process.
"While competing for her signature, Mawson and Millett immediately invited [Lipa] into writing sessions – where what would become one of her standout singles, 'Hotter than Hell,' was created," reports Music Business Worldwide (MBW). Mawson told the publication that the way Lipa works is "amazing."
"We've seen artists who might get half a good song out of 10 writing sessions," he explains in an interview with MBW. "[With Lipa], one in five or one in four is a banger. She gets results."
When asked if Lipa's work ethic and creative process is part of why she's been so successful so quickly, Mawson adds: "She has left everyone in her wake and that's partly because she's worked so hard and is always looking to improve." 
But many artists might be involved in the songwriting process, but not actually write the songs themselves. Lipa has revealed exactly how hands-on she is in the process.
Lipa writes most of her own songs
According to Rolling Stone, most of the top songs on the pop charts aren't written by the artists themselves. Lipa is an exception.
According to the BBC, the artist has a writing credit on every single song on her second album. "For a pop artist, people can see you as manufactured, and that you just get a writing credit for turning up," Lipa tells the BBC. "But, for the songs I did write, I was in those sessions and they are my personal experiences. And that's something I wanted to get across in every interview I did."
In contrast, some of the biggest hits on her first album, such as "New Rules," were penned by her collaborators. Yet even those bear the mark of Lipa's experience.
In an interview with GQ, the artist admits that the hit track from her first album wasn't written by her. "I did not [write it]," she says. Lipa adds that even though she didn't write "New Rules," it is a "song that I felt like I had been in the room and written." The singer also notes that she's very close to the writers who penned the track.
"I feel like it was a song they had written with me in mind," she explains. "I'm proud of it as if I had been in that room. I just feel so closely to it. […] But like I said, I still love writing everything. And I'm still going to do it. But ["New Rules"] a song that I feel like I can relate to on a personal level, that I also feel that when I do perform it, it becomes mine and I embody it in a different way."