Does Dwayne 'The Rock' Johnson Cook His Own Food?
Dwayne Johnson is known for his fitness and healthy lifestyle. Find out if The Rock cooks his own meals.
When we think of Dwayne 'The Rock' Johnson, foodie isn't what typically comes to mind. It's usually his physical fitness and strength. But the giant star is turning heads as he shares just how much food he eats a day and how good he is at cooking it. Surprised? So are we. 
Is The Rock his own personal chef?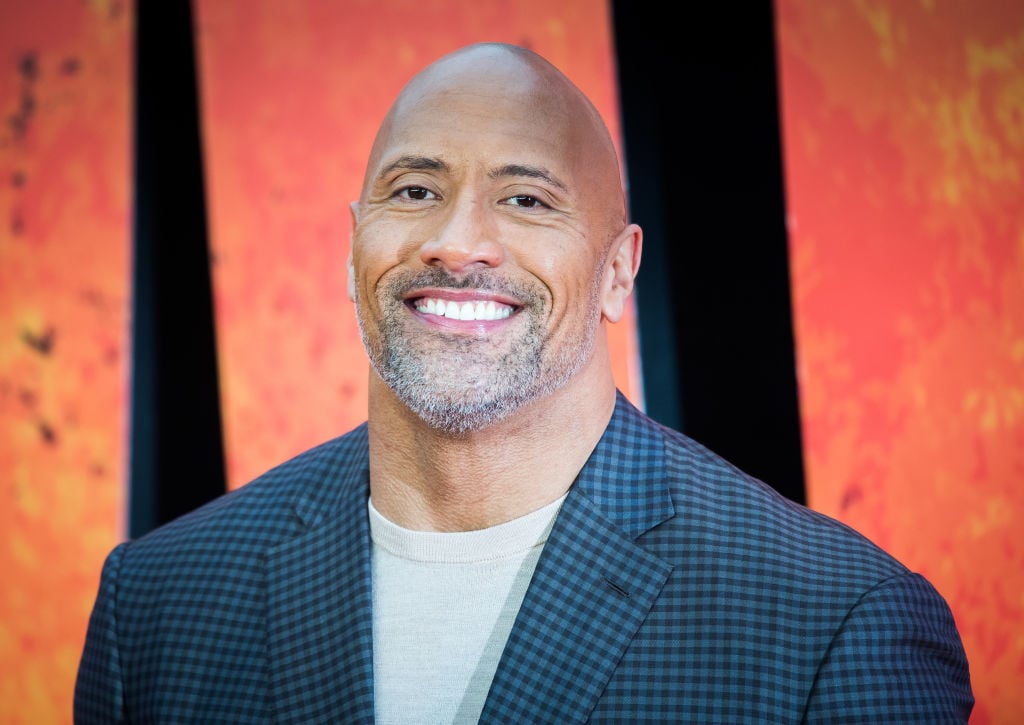 Johnson might have his own chef to cook delicious meals for him and his family, but the superstar loves to show off his own cooking skills in the kitchen. As busy as he is, Johnson doesn't hold back and makes sure he eats plenty each day. After all, you have to stay healthy when you're constantly taking over movie screens everywhere.
Known for his comedic yet serious demeanor, and being such a lovable addition to any family, Johnson often shares on his social media what he's eating. The star shows off his food almost as much as his family. From delicious burgers that he devours on his "cheat day Sundays" to his all-time love for sushi, the actor is always more than excited to showcase just what he's cooking and enjoying with fans everywhere.
The Rock's mantra: Don't cheat yourself, treat yourself
Quoted directly from Johnson himself, he recently posted a picture of some sugar-filled delights on his Instagram displaying his sweet tooth and a documentary that he was excited to watch. Not giving detail on whether he baked the delicious snacks himself or if his chef did, it's still extremely clear he loves to spoil himself when he eats. The actor has even posted huge buckets with giant cookies soaking in milk on social media. 
Many fans may be curious about how he stays so fit when he makes it so clear that he eats such large quantities. The only thing Johnson has admitted to doing is making sure he finds a balance between filling his belly and working out. Plus, with all of the action films he stars in, he probably has to hit the gym frequently.
How much does Dwayne Johnson eat?
The Rock has admitted to loving being in the kitchen and is unashamed of how talented he is when it comes to cooking. His wife recently asked if he'd like to cook for their girls, and he responded by surprising them with delicious ribs. The food lover had to make enough for himself to enjoy too.
When everyone else is eating steak and saving the leftovers for later, Johnson is enjoying his 33 oz ribeye and cleaning his plate. That's a huge steak, but the foodie didn't short himself on the baked potato either.
Johnson hasn't admitted to how many meals he eats throughout a single day, but he has shared his middle of the night cooking sessions on social media and boasted about his 'secret' seasoning technique is a special blend of salt and pepper. Whenever the idol posts, you can be confident it'll either be a promotion of his work, gorgeous pictures of his family and friends, or a meal that'll make you feel hungry.
It appears that even when the star is busy filling our homes with amazing content, he's also more than your average Joe. Presenting us with his food blogging side and wearing his imaginary chef hat, Johnson makes it clear he's not going away anytime soon and he plans to share more and more of the things he enjoys each day. It's all about the simple life, even for a big star like him, right?