Does Ed Sheeran Write His Own Songs?
Ed Sheeran has become one of the most successful songwriters of his generation. Are the songs on his albums ones he wrote himself?
Ed Sheeran's smooth, romantic melodies can be heard almost everywhere nowadays. His newest release with Justin Bieber, "I don't care," is already in the No. 1 spot of the Official Trending Chart. And this isn't his first hit- by far. "Shape of You" was in the Billboard Top 10 for a record-breaking 33 weeks.
So where do these massive hits come from? Does Ed Sheeran write his own songs? A better question might be, what songs did Ed Sheeran not write. Here's a rundown of the songs Sheeran has been associated with.
Ed Sheeran's albums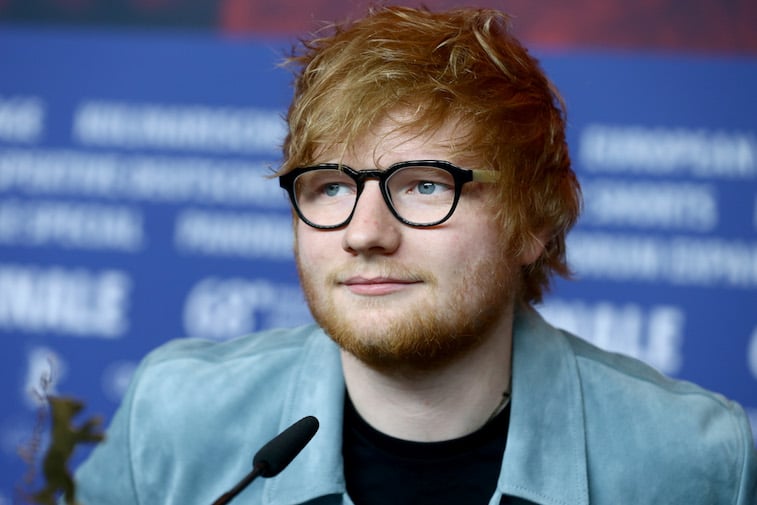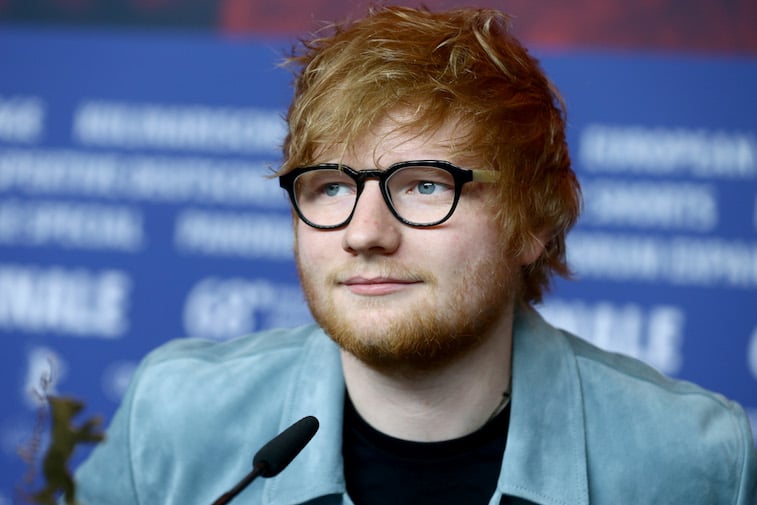 Three albums have been released by Sheeran, + (pronounced: Plus), x (pronounced: Multiply), and ÷  (pronounced: Divide). Except in the rare cases where Sheeran has done covers, all his songs are written by himself. Although, he does sometimes collaborate on songs, such as "Sing," which was written by both Sheeran and Pharrell Williams.
For the song, "Shape of You," Sheeran actually ended up adding to the writing credits weeks after it was released. Because fans had noticed a few lines in the song were sung in a way that was similar to TLC's hit "No Scrubs," Sheeran preemptively added the writers of No Scrubs, Kandi Burruss, Tameka Colette (Tiny), and Kevin Briggs (She'kspere) as co-writers to the song's credits to avoid a lawsuit.
Songs Ed Sheeran has written for other artists
As well as writing his own songs, Sheeran will also write songs for other artists to sing. The following songs were all written by Sheeran and performed other artists. We bet you had no idea!
"Tattoo" by Hilary Duff
"Say You Love Me" by Jessie Ware
"Dark Times" by The Weekend
"I Was Made For Loving You" by Tori Kelly
"Old School Love" by Lupe Fiasco
"Everything Has Changed" by Taylor Swift
"All About It" by Hoodie Allen
"Little Things" by One Direction
"Lay it All on Me" by Rudimental
"When Christmas Comes Around" by Matt Terry
"Hotel Ceiling" by Rixton
"Love Yourself" by Justin Bieber
"Cold Water" by Major Lazer
The one song Ed Sheeran wish he'd kept for himself
Out of all the songs Sheeran has written for other people, he told Fresh 102.7 NY, that there was one he wished he had kept for himself. That song was "I Was Made for Loving You," sung by Tori Kelly.
"I remember writing that with Tori saying before, 'Whatever we write, definitely for your album, don't worry about it.' And remember halfway through being like, 'Aghhh, God I wish I was keeping this.' It's a really beautiful song and it's turned out so, so well. But that's one song that I wish I had kept."
The song Ed Sheeran wrote for someone else, but kept for himself
Sheeran revealed to the New York Times that he actually wrote "Shape of You" intending to give it to another artist. He was working on ÷, but figured he already had enough songs for the album.
As a diversion, he set up a recording session with producer Steve Mac, and Sheeran's friend, Johnny McDaid (of Snow Patrol) to write a song he could sell to another artist. Sheeran thought the song might be for a female harmony group, a male-female duet, or a song for Rihanna.
"Within 30 seconds, Ed was firing melodies out," McDaid said. "Ed writes like nobody else in the world. He has a picture of the song in his mind before he's even articulated it."
The song was completed after only an hour and a half, and they went on to record four more tracks that day, all for other artists. However, when Sheeran played "Shape of You" for the president of Atlantic UK, Ben Cook, he got a surprising response.
Sheeran said, "He was kind of just looking at me, like, 'Why do you want to give this away?'"
The rest is song history. Sheeran recorded "Shape of You" for the ÷ album, and it wound up taking the number one spot on the Billboards for 12 non-consecutive weeks, and then stayed in the top five for a whole six months.
It's hard to imagine a world where "Shape of You" would be sung by anyone else. We're glad we don't have to.