Does Ellen DeGeneres Regret Not Having Kids?
Ellen DeGeneres recently said she wished she had kids -- but was she serious?
Talk show host Ellen DeGeneres seems to have a whirlwind life. She spends her working hours interviewing famous celebrities, playing games, and dancing with her audience members. She's one of TV's most famous faces.
More than that, it's clear that she loves her life and feels rewarded with what she's doing. But many have wondered throughout the years why she and wife Portia de Rossi never had any children. Does DeGeneres regret that decision?
Ellen DeGeneres and Portia de Rossi have been together for 15 years
DeGeneres famously came out to the world in 1997 on the cover of Time magazine, as well as in-character on her sitcom TV show Ellen. De Rossi's coming-out moment was more subdued, as it wasn't watched by over 30 million people on primetime television, and she came out publicly in 2005. The couple began dating in the same year and got married shortly after that in 2008; their wedding was celebrated by fans across the country.
Why haven't Ellen Degeneres and Portia de Rossi had children?
The subject of children has come up plenty of times over the years. Why has this famous couple, who shower others with generosity and love, never had any children of their own?
De Rossi summed up their decision in an interview with Out in 2013: "There comes some pressure in your mid-30s, and you think, Am I going to have kids so I don't miss out on something that other people really seem to love? Or is it that I really genuinely want to do this with my whole heart? I didn't feel that my response was 'yes' to the latter. You have to really want to have kids, and neither of us did. So it's just going to be me and Ellen and no babies — but we're the best of friends and married life is blissful, it really is. I've never been happier than I am right now."
DeGeneres has also spoken on the subject. She told fellow comedian Jerry Seinfeld on his show Comedians in Cars Getting Coffee in 2018 that she had once thought that she would have kids.
"I thought I would adopt," she said. "I never thought I would have a baby, but I thought I'd want kids."
But the couple never felt drawn to the idea of starting a family in as strong a way as they felt they should if they were to actually go through with it.
What is their family life like?
Like many other couples, DeGeneres and de Rossi decided to create a family with one another instead of having children. They focus on their relationship, which is notably a drama-free one and has remained happy and strong. They've adopted many animals over the years and currently have four dogs and three cats.
Over the past few weeks, DeGeneres has posted videos of her calling up some of her famous friends and shooting the breeze while they're in lockdown due to the worldwide coronavirus (COVID-19) outbreak. So far, she's talked to Adam Levine, Justin Timberlake, Jennifer Aniston, Courteney Cox, and married-with-children couple John Legend and Chrissy Teigen.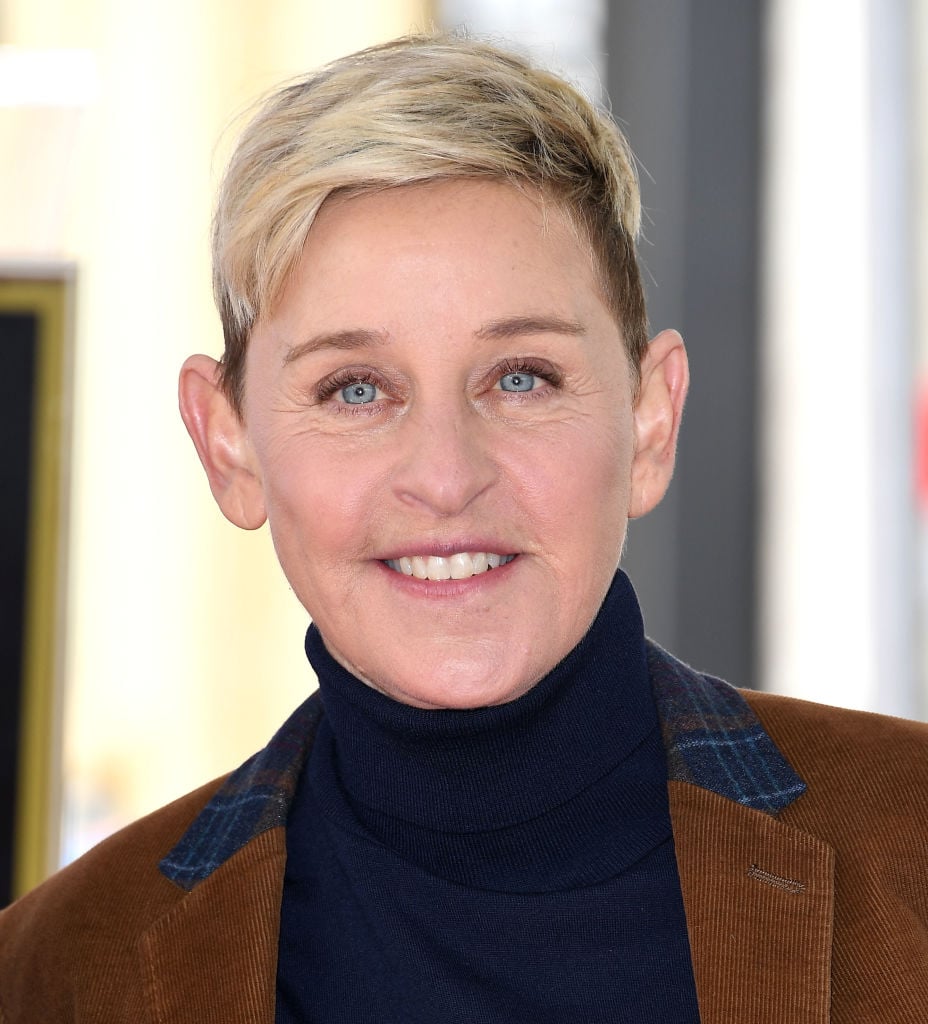 When talking to the latter two, DeGeneres remarked that she wished she had kids because she and de Rossi were getting bored on their own. While it can be easy to take a quick comment like that at face value, we shouldn't assume that it was meant seriously. The pair have made their choices throughout the years and has made it clear that choosing not to have children is not a decision they regret. DeGeneres is a comedienne, after all, and her comments were most definitely made in jest.