Does Former 'Bachelor' Ben Higgins Still Get Along With Ex-Fiancée Lauren Bushnell?
Lauren Bushnell is officially back off the market.
The former Bachelor contestant recently got engaged to her boyfriend of a year and a half Chris Lane.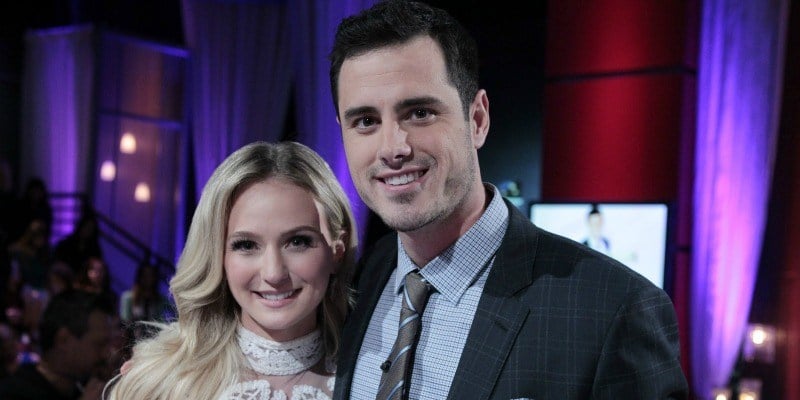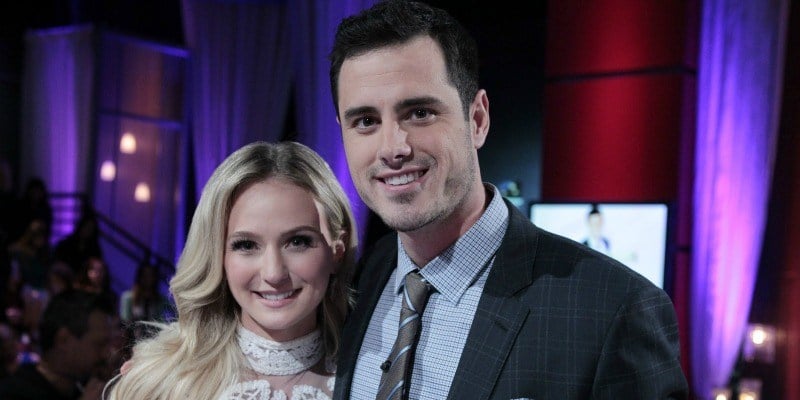 Though her engagement comes two years after the Bachelor Nation favorite ended her relationship with Ben Higgins, there are no hard feelings at all between the former couple.
They have no ill-feeling toward one another
Bachelor Nation fans instantly fell in love with Ben Higgins and Lauren Bushnell's relationship while watching it blossom during Season 20 of the hit reality competition The Bachelor.
Fans knew early on that Lauren would be a top contender throughout the season and their speculations turned out to be true once she and Higgins got engaged during the season finale.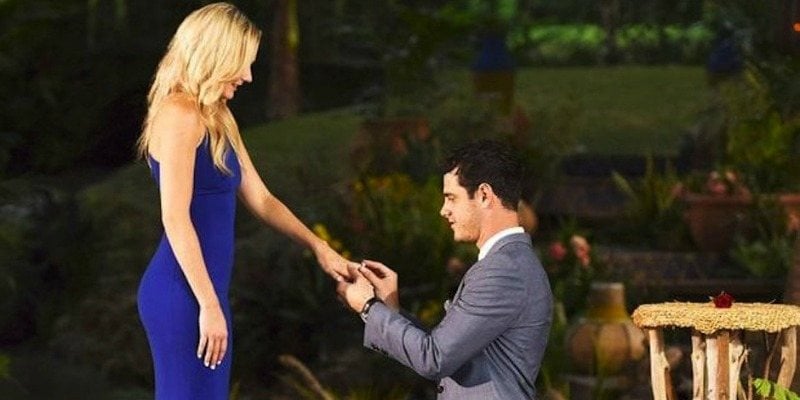 Though many of us thought Ben and Lauren would be one of the few Bachelor couples who stayed together, that ended up not happening.
The couple announced their split in May 2017 and though it was hard for them in the beginning, Ben and Lauren have "zero animosity" toward each other, according to a source.
Even though the former couple has barely been in contact since going their separate ways, both are happy in their own lives and have moved on with new people.
Lauren Bushnell just recently got engaged to country singer Chris Lane, who she's been dating since November 2018.
Lane popped the question to Bushnell during a Father's Day celebration held at her family's home on Oregon.
Ben Higgins had a hard time at first getting over his split from Bushnell, but has since moved with Jessica Clarke, who he has been dating since February after he "successfully slid into her DM's" on Instagram.
Ben is very happy for his ex-fiancée
Since ending their engagement back in 2017, Ben Higgins has had a difficult time coming to terms that he and Lauren would no longer be together.
While talking about Bushnell's recent engagement to Chris Lane on his podcast, Almost Famous, Higgins revealed that he is "thrilled" for his ex and has no hard feelings toward her new relationship.
"There are two ways to leave relationships: you leave them angry and resentful, or you leave them knowing it was for the best and the world and life will offer you great things afterward," he shared. "That's how Lauren and I left the relationship."
Though it was hard for him to move on from the breakup at first, Ben shared that he wishes nothing but the best for his ex-fiancée.
"Ultimately, we left that relationship — both of us — I think, saying, 'I hope life brings you a ton of joy; I don't want you upset and alone forever. I hope you find a partner as soon as possible. I hope everything that you want in this world that is healthy and good is given to you,'" he said. "And that's exactly how I feel."
Now that Lauren Bushnell has found love again, Ben Higgins hopes that this will finally help them move on and no longer feel tied down to each other.
"You found a man that you love without any pressure and… I could not be more excited for you," he continued. "I hope for Lauren and myself is that my life isn't as closely tied to Lauren anymore. I hope that this separates us. I think that it's great… Lauren has found an amazing man to spend her life with and we're gonna move on and it's good for all."
Higgins concluded, "I hope this is a chapter being closed completely because I don't know Lauren anymore and my life isn't tied to her."