Does Gisele Bundchen Pick Out All Tom Brady's Clothes For Him?
NFL quarterback Tom Brady is married to one of the most fashionable women in the world. But it still came as a surprise to football fans when he revealed in 2018 that Gisele Bündchen picked out his outfit for the Met Gala.
Now many are wondering if the supermodel picking out her husband's outfits is a common thing. Here's what Brady admitted about that, plus the pre-game rituals Bündchen has him do each week.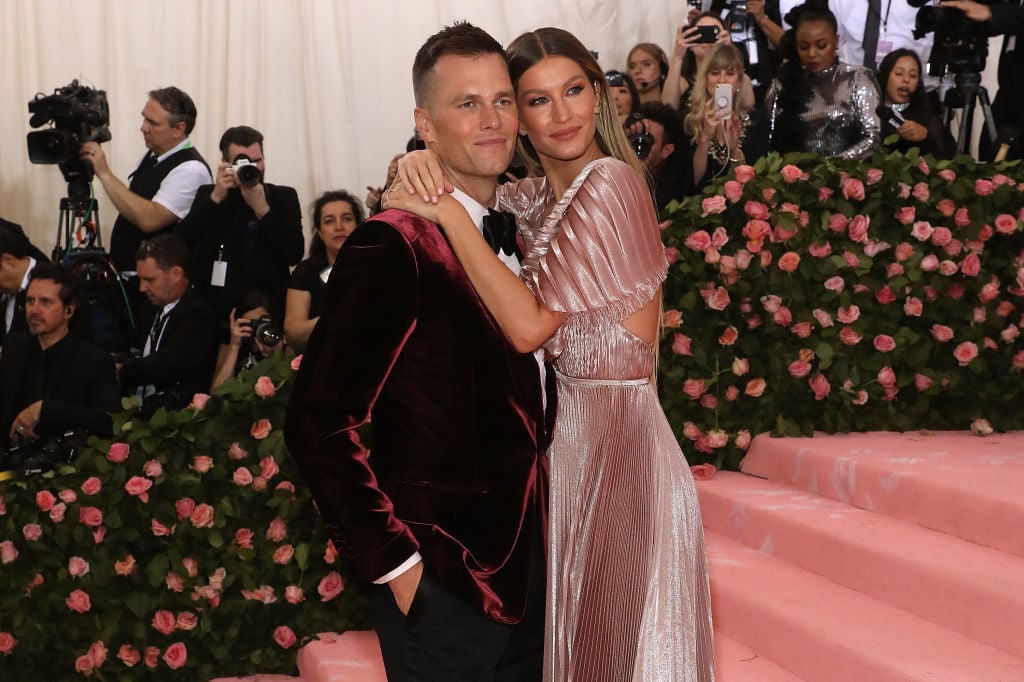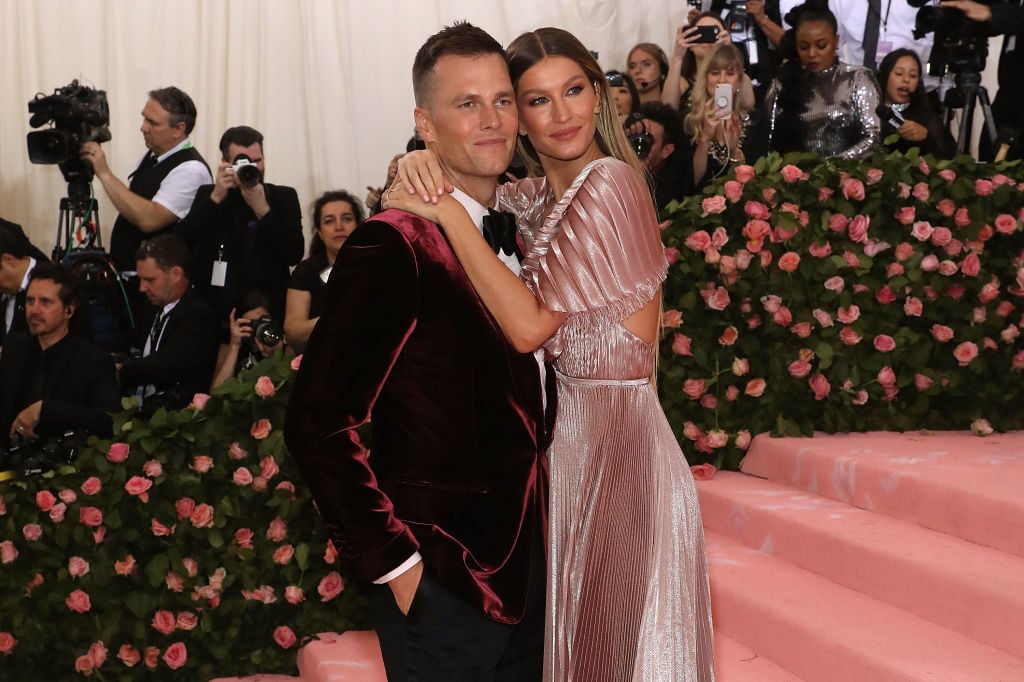 Bündchen chose Brady's most memorable Met Gala outfit
Brady and Bündchen may be regulars on the red carpet for fashion's biggest night, but it's not one of Brady's favorite things. In fact, when asked what he enjoyed most about the annual event he told People, "The end."
So when it comes to picking out their looks for the affair Brady made it clear that his wife took the reigns in choosing one his most memorable ensembles.
On May 7, 2018, the NFL star and his wife wore coordinating outfits. Brady had on a Versace tuxedo with a black turtleneck underneath and his jacket featured gold embroidering on the lapel that no one could miss. To match that embroidering, Bündchen donned a long gold gown.
The look scored Brady high marks in fashion circles, but not in sports circles.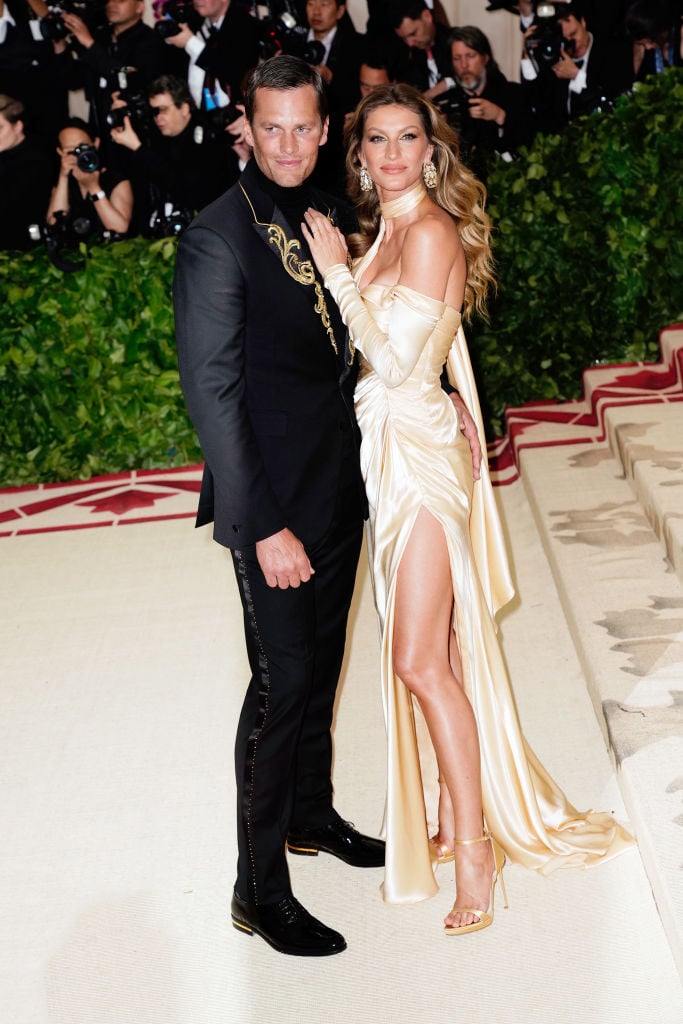 Brady picks out his own clothes?
While many believe having one of the most famous supermodels on the planet picking out your wardrobe isn't really a bad thing, Brady insisted that he has his own style and Bündchen doesn't choose all his outfits for him.
"I do pay attention to fashion. I like clothes and I like watches," he previously stated during an interview with Yahoo Style. "I don't wear suits too often — I'm pretty casual … I pick out my own clothes."
Bündchen has pregame rituals set for her husband
Something Brady's bride is more involved in is his gameday rituals.
"I've learned a lot from my wife over the years," Brady said. "She's so about the power of intention, and believing things that are really going to happen and she always makes a little altar for me at the game, because she just wills it so much. So she put together a little altar for me that I could bring with pictures of my kids."
The athlete also revealed that he has "these little special stones and healing stones and protection stones and [Gisele] has me wear a necklace and take these drops she makes and say all these mantras."
He added, "I stopped questioning her a long time ago. I just shut up and listen."
Brady has had one of the longest and most successful careers in football so whatever he does, no matter how strange it sounds, it's obviously working.
Read more: How Did Tom Brady and Gisele Bundchen Meet?