Does Gwen Stefani Do Her Own Makeup?
Like many celebrities out there, makeup is a big part of Gwen Stefani's life. Everywhere she goes, Stefani's makeup often looks impeccable. She is known for her love of beauty and fashion, so some fans might be wondering: Does Stefani do her own makeup?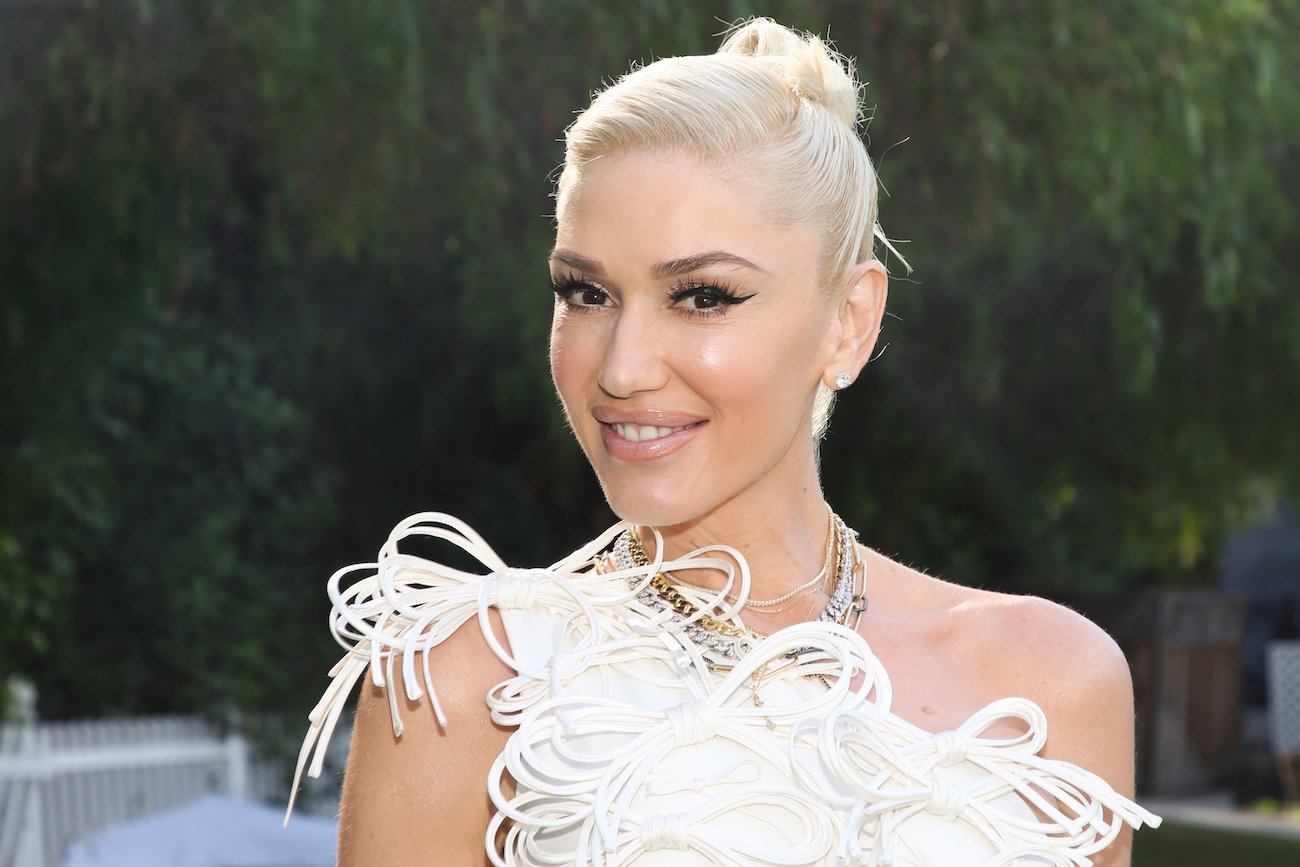 Gwen Stefani is known for her classic style
Stefani is a modern woman, but her style is a throwback to the decades of Old Hollywood. For example, Stefani often sports bold red lips—a feature of many female celebrities in the 1940s and 1950s. Additionally, her platinum blonde hair was inspired by these starlets as well.
She shared with InStyle, "Growing up in Anaheim, so close to Hollywood, I've always been obsessed with their silver-screen looks. I definitely adapted that into my own from a very young age. I'd plaster posters of Marilyn Monroe on my bedroom walls and spend hours trying to replicate her hair and makeup."
Does Gwen Stefani do her own makeup?
Stefani used to work as a makeup artist at a mall, and even now she still does her own makeup.
"I did my own makeup for years because I literally hated anyone doing my makeup," she told Cosmopolitan UK. "I would always be like, you make me look worse than I look. So I just always did my makeup myself. Then, as I got more successful, I got to work with makeup artists who were really talented, but I still only limit myself to certain people."
In fact, Stefani also revealed that she sees makeup as "war paint."
She shared, "I do my own makeup whenever I play live. I don't know what it is, but something about that whole kind of war paint, you know putting it on, building the confidence. Once I get the makeup on, its show time, I've said that for years and its so true."
What kind of makeup products does Gwen Stefani use?
While Stefani is a superstar with a huge net worth, she does not actually spend a lot of money on beauty products. She believes that cheaper products can still get the job done.
"I've always been into grocery store makeup. From a little girl going to Sav-on's I would find myself down the aisles, fantasising about makeup," she shared.
Stefani has also been a global ambassador for the makeup brand Revlon, which sells many affordable beauty products.
What skincare advice does Gwen Stefani have for fans?
In addition to her makeup, Stefani is also known for her ageless skin. Although she is now in her 50s, Stefani still looks like she is in her 30s.
Stefani has shared some skincare tips she picked up throughout the years. For example, she tries to take off all her makeup at the end of the day to let her skin breathe.
She also advises people to use sunscreen when going outside.
"It's funny though, because you definitely see it as you get older," she told Elle UK in 2017. "Later in life, you're like 'What is that?!', and it turns out it's from the sun and you're like, 'Oh why did I do that to myself?'. That said, growing up in California, I was pretty good. Not when I was a kid, but once I hit my twenties."