Does Gwen Stefani Have Any Kids?
Gwen Stefani rose to fame during the 1990s as the iconic frontwoman of rock band No Doubt. Recently, she's made headlines as one of the coaches on The Voice … which is also where she met her boyfriend, country singer Blake Shelton. The two have been dating for a number of years, although they've kept their relationship mostly private and hidden from the public eye.
The 49-year-old California native has remained almost virtually unchanged over the years – except maybe to get even prettier. To think that Stefani is nearly 50 years old now is almost unthinkable. Considering her age, however, fans wonder if she has any children. Does Gwen Stefani have any kids, and if so, who's the father? Here's what we know.
Does Gwen Stefani have any kids?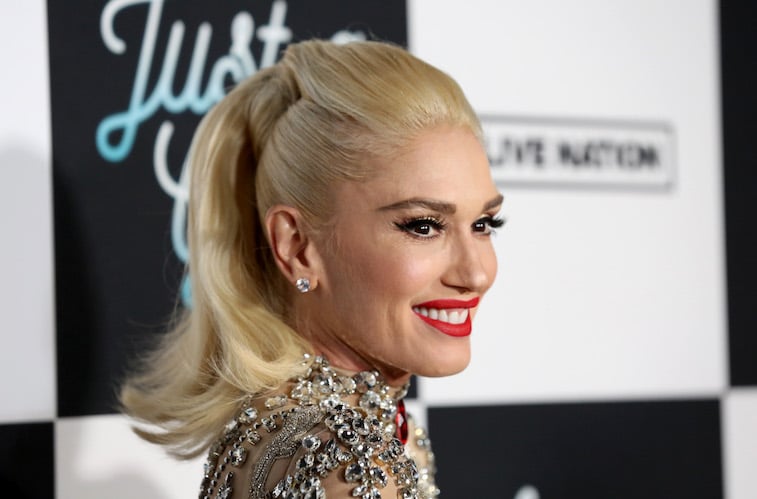 Yes. Gwen Stefani has three children with her ex-husband, Gavin Rossdale – Kingston, Zuma, and Apollo. The 53-year-old Gavin Rossdale is co-founder and front man for the 1990s alternative rock band, Bush. He also appeared on a track with The Blue Man Group.
Gwen Stefani began dating Rossdale in 1995. They took their time, but eventually married on September 14, 2002. They divorced in 2015, the year following the birth of their youngest son. The ex-couple has stated that their divorce was amicable, and they have remained on good terms – for their sons, if for nothing else.
Kingston Rossdale
Kingston James McGregor Rossdale was born on May 26, 2006. It was just over 12 years ago that his mother announced her first pregnancy live, on stage, at a concert in Fort Lauderdale, Florida. While Kingston is best known as the son of two famous musicians, he has decided to follow in his parent's footsteps and has become a talented musician in his own right. He was also voted as the 22nd Most Stylish Young Men Under 30 by GQ.
Zuma Rossdale
Zuma Nesta Rock Rossdale was born on August 21, 2008, and is now 10 years old. He is the middle child of Stefani and Gavin Rossdale. While still an infant, Zuma received a nomination for Choice Celebrity Baby at the Teen Choice Awards.
Apollo Rossdale
Apollo Bowie-Flynn Rossdale was born after a significant age gap with his older brothers, on February 28, 2014. His birth was announced by his mother on her Instagram account, and his two middle names are the maiden names of his mother's and father's mothers. Unfortunately, Apollo was only around a year old when his parents divorced.
Will Gwen Stefani have children with Blake Shelton?
Both Gwen Stefani and Blake Shelton have been divorced, and then found love again in each other. But will the long-time couple decide to have children together?
It seems that they might. Blake Shelton does not have biological children of his own, and while he has stated adamantly that he loves his girlfriend's three sons, he is eager to have one of his own also. Of course, the couple would be unable to have a biological child together without risking Gwen Stefani's health, due to her advanced maternal age.
There have been rumors that the couple are already in the process of having children, and have decided to choose a surrogate. While neither Blake Shelton nor Gwen Stefani have personally confirmed these rumors to be true, sources close to the couple have. The same source stated that it's important to Stefani that she gives Shelton a biological child also.
If the rumors are true, it is very possible that Stefani will become a mother of four within the next 12 to 18 months – according to some press outlet's timelines.