Does JoJo Siwa Have a Girlfriend?
Most JoJo Siwa fans know her as the spunky kid with the bow from Dance Moms but Siwa has done a lot of growing since then. She is now a star in her own right, and as she has gotten older, she has started speaking up for herself more. Recently, Siwa came out as a member of the LGBTQ community. Now, people are wondering if Siwa has a girlfriend.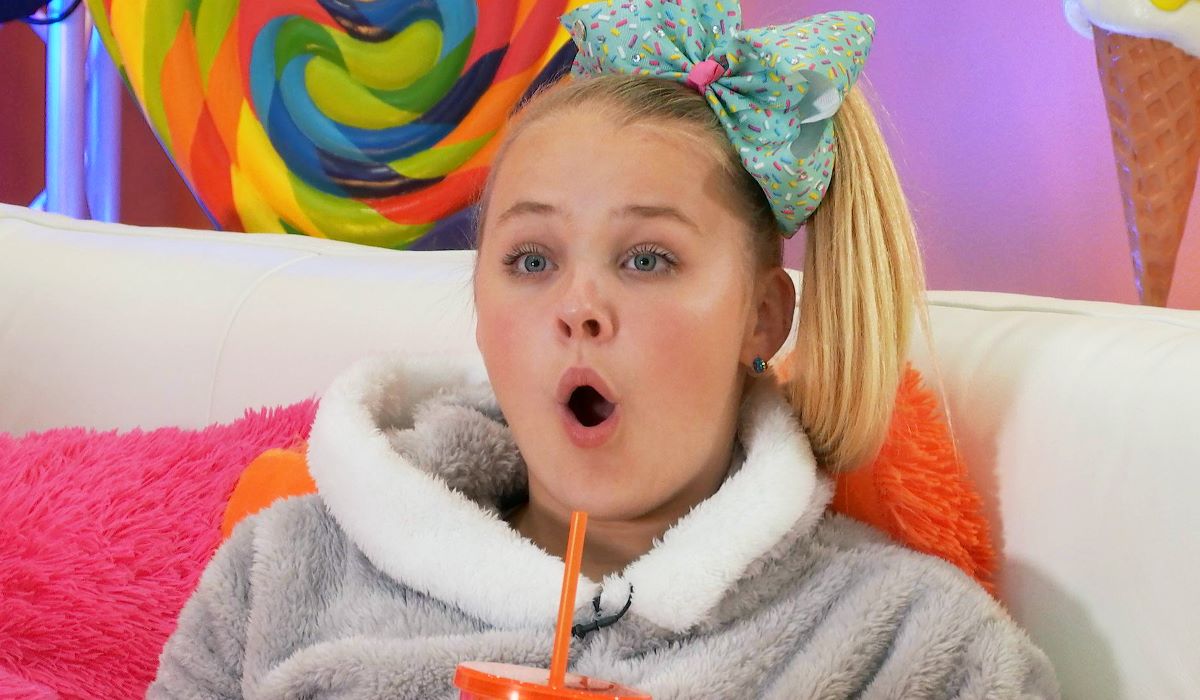 JoJo Siwa comes out
Siwa didn't originally make a statement to come out, instead, she posted a TikTok on Jan. 21 of her singing to Lady Gaga's "Born This Way." This started fan speculation that Siwa was coming out. Soon, she gave fans a more solid answer by posting a picture of herself wearing a shirt that read "Best. Gay. Cousin. Ever."
Later, she spoke on Instagram Live about all the support she had gotten for coming out.
"Woah, this is really awesome. I am so happy," she said. "Personally, I have never ever been this happy before and it feels really awesome. And I've been happy for a little bit now, and it's so awesome. Y'all can just tell how happy I am."
Does JoJo Siwa have a girlfriend?
Siwa recently appeared on The Tonight Show Starring Jimmy Fallon and revealed that she is currently dating someone.
"I do have the most amazing, wonderful, perfect, most beautiful girlfriend in the whole world," she said. "It's not something I'm ashamed of. I just haven't shown the Internet yet."
In fact, her girlfriend was the one who encouraged her to come out.
"I took that picture a week before and I posted it on my close friend's Instagram story — all my friends and family already know," she said. "So after the "Born This Way" TikTok, I was on FaceTime with [my girlfriend] talking about all the love that came in but I still hadn't actually confirmed it. So I was like…I kind of just want to post this picture on my real story. And she was like, 'Do it!'"
Siwa and her girlfriend are currently dating long-distance but they talk on the phone "literally 24/7."
"I was like, that's a really big risk I took my posting that, and she was like, 'Why, because you could've lost everything?'" JoJo said. "And I was like yeah — but if I lost everything that I created because of being myself and loving who I want to love, I don't want it. That's not what I want if I can't love who I want to love. That's one of the most important things to me. About ten minutes before this interview, I was on the phone with [her] and I started crying. I'm like…I'm just so happy I get to share what makes me happiest with the world. It makes my heart so happy."
Now that Siwa is happy and able to live fully authentically herself, she has a message for other people considering coming out.
"My thing with coming out is that it can be a scary thing," she told Jimmy Kimmel. "Of course, not everyone in the world is going to accept it right now, but there are so many people who are going to accept it right now. Let's say a million don't accept it — that's a lot of people. But there's a hundred million who do! A hundred million is a lot of people. Always keep that in mind."