Does Julia Louis-Dreyfus Have a Husband?
When the name Julia Louis-Dreyfus comes up, most people's minds immediately go to Seinfeld. But Louis-Dreyfus recently joined another massive cinematic institution. With her newly announced role in The Falcon and the Winter Soldier, Louis-Dreyfus joined the Marvel Cinematic Universe. This new role puts her in front of a whole new audience who may not know a lot about Louis-Dreyfus. So, what are some basic facts about her? Does Louis-Dreyfus have a husband?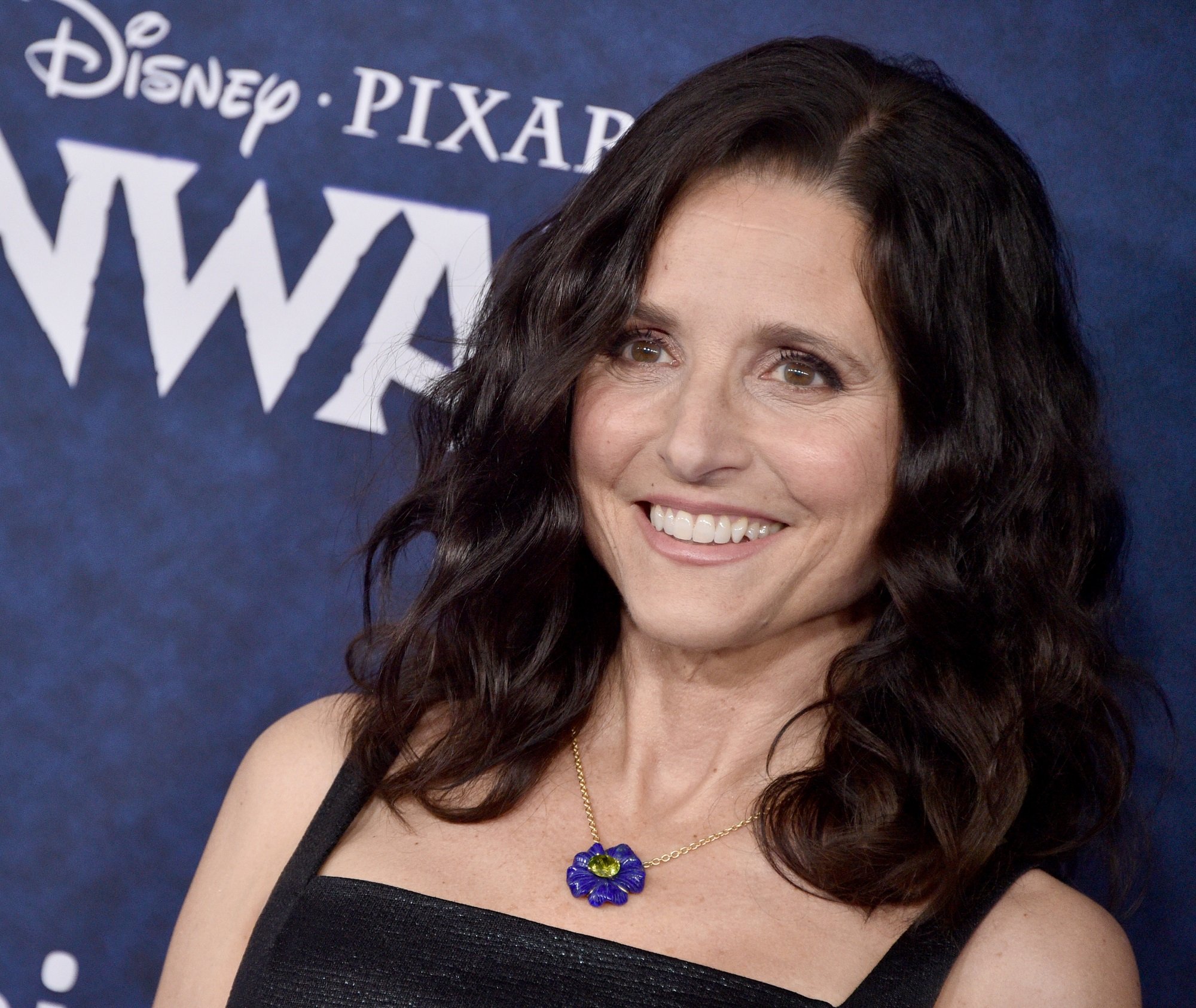 Does Julia Louis-Dreyfus have a husband?
Louis-Dreyfus met her husband, Brad Hall, while studying at Northwestern University. According to Good Housekeeping, she joined a theatre group that Hall co-founded called the "Practical Theatre Company" while in school. Later, she and Hall were discovered by Saturday Night Live writer Tim Kazurinsky and were both hired to be on the show in 1982.
Early on in their relationship, Louis-Dreyfus knew Hall was the one.
"I remember thinking early on that this was the guy for me, but I didn't dare tell anyone, for fear they would say, 'That's ridiculous. You're so young — you don't know what you're talking about.' So I kept that little secret close to my hear," she told The New Yorker.
Despite getting to spend time with her future husband, Louis-Dreyfus didn't thrive on SNL.
 "It was a very dog-eat-dog environment," she said. "I didn't go in armed with a bag of characters from which to pluck. I came into it naïvely, with this notion that it would be ensemble work, and that writers would be trying to write for everyone. But it was very political and very male-centric. Very."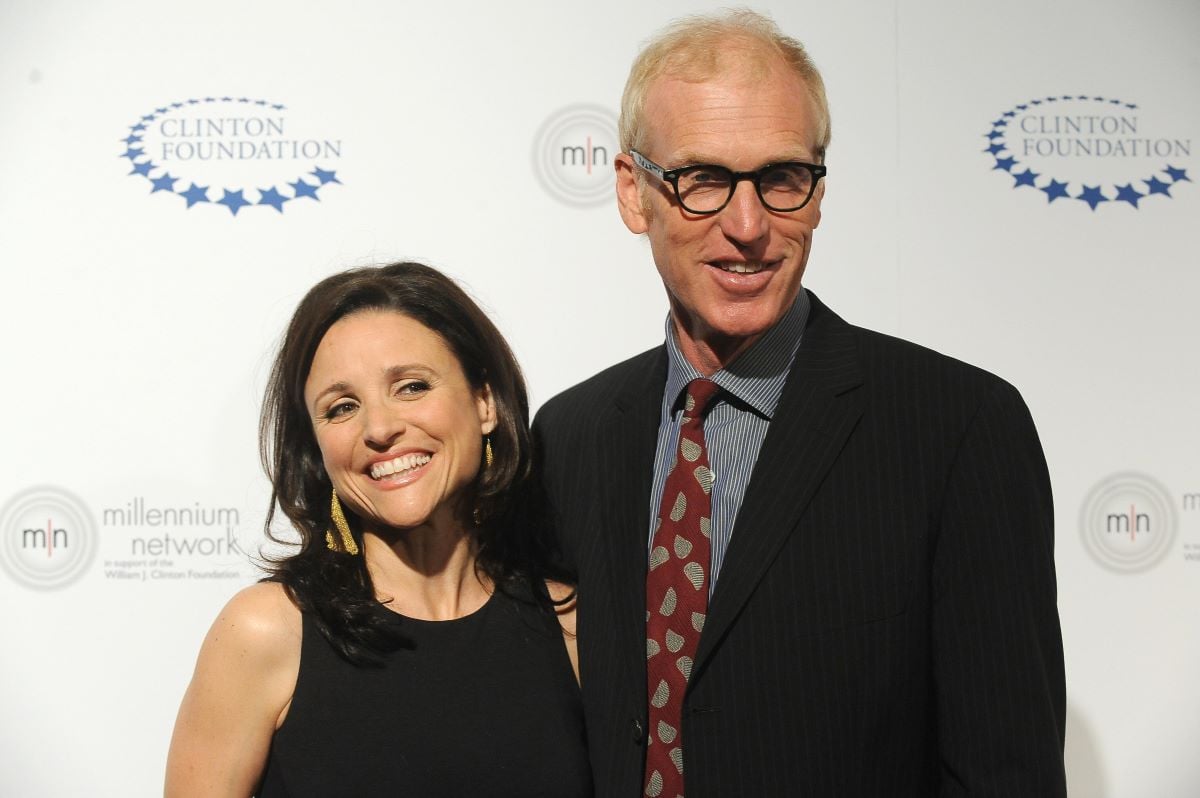 RELATED: 'Seinfeld': A Pregnant Julia Louis-Dreyfus 'Burst Into Tears' When Jerry Seinfeld Suggested Elaine 'Just Get Fat'
Hall left the show in 1984 and Louis-Dreyfus followed in 1985. After SNL, the two moved to LA and later got married in 1987.
Does Julia have children?
After getting married, Louis-Dreyfus and Hall had two children, Henry and Charlie, in 1992 and 1997. Louis-Dreyfus credits them to keeping her grounded.
"I'm really lucky because I have a nice family that helps me stay focused on what's important," she once told Grow by WebMD. "Hollywood's trappings are not my focus ― I just really enjoy my kids and my husband."
When she became a mom, Louis-Dreyfus had to balance that with her iconic role as Elaine Benes on Seinfeld.
"It was great, but it also split my focus," she told the outlet. "I had a nursery set up so I could nurse them, then I'd run back to do a scene. Was that the best way? I'm not sure. You always feel this pull, like you're not giving them or your work your best."
Julia Louis-Dreyfus on 'The Falcon and the Winter Soldier'
Louis-Dreyfus just joined the MCU as Contessa Valentina Allegra de la Fontaine on The Falcon and the Winter Soldier. According to Marvel Studios producer Nate Moore, her appearance on the new Disney+ show may not be the last we see of the Seinfeld star in the MCU.
RELATED: Julia Louis-Dreyfus and Jerry Seinfeld Get Nostalgic Over Coffee
"Having a character like Valentina in the show, and actually in the MCU, is really interesting because I think she'll be making more waves sooner rather than later," he told Marvel.com.
RELATED: 'The Falcon and the Winter Soldier' Star Anthony Mackie Thinks the Show Would Have Bigger Box Office Numbers Than This MCU Hit