Does Kate Beckinsale Know How to Drive?
Some stars spend their fortunes on exotic and high-profile cars. There's something about driving yourself around Hollywood in a Lamborghini that implies you've made it as a celebrity. But for some A-listers, driving just isn't their thing. In fact, many don't hold a valid driver's license or even know how to drive. When it comes to figuring out which of these camps, Kate Beckinsale falls into, you might be surprised.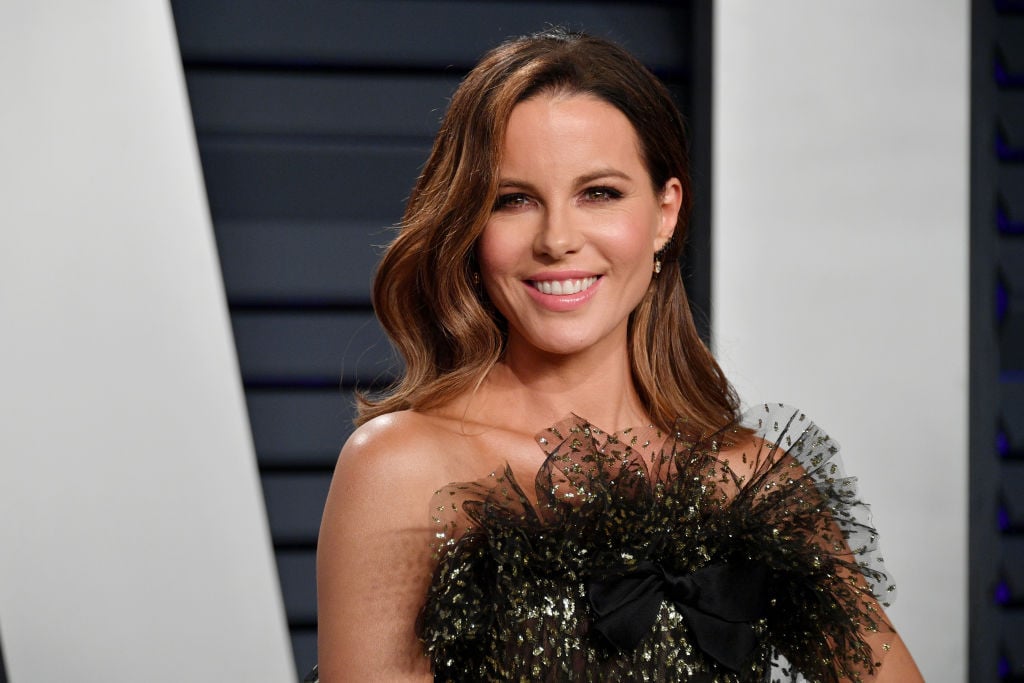 Kate Beckinsale is quite the starlet
The British model and actress is quite the starlet in Hollywood and has an impressive resume of accomplishments. She also has a legion of loyal fans who crowd her social media to catch a glimpse of her mesmerizing stare. She started off with British television roles, which eventually led to British film. She graduated quickly to American fame with blockbuster films including Pearl Harbor, Van Helsing, and the Underworld franchise. She is reported to be worth $16 million. She uses her wealth to support a few of her favorite charities, including children's literacy. She also likes to hire private jets for world travel. But what about expensive cars?
How many cars does Kate Beckinsale actually own?
Kate Beckinsale owns several multimillion-dollar homes, many with full garages. She owns a few luxury cars for when she's not jet-setting around the world. Her tastes aren't too crazy and exotic, though. Reports show her mostly riding passenger around California, in her Chevrolet Suburban SUV. Surely, owning a small fleet, of even modestly styled vehicles, means Beckinsale likes to drive, right?
Does she know how to drive?
While Kate Beckinsale has appeared on-screen behind the wheel of plenty of vehicles, she still doesn't have her driver's license in the real world. It's certainly not for lack of trying, though. She's been open in past interviews about trying to pass the driving test and failing. She's not too proud to call an Uber these days if she doesn't have someone available to drive one of her vehicles for her. It's not uncommon to see her riding shotgun with friends on social media either. She's shared fun and adventures, including singing a little Prince, with her gal-pals. And her teenage daughter makes a great chauffeur, too.
Kate Beckinsale's riding shotgun has garnered a lot of attention
Since she's not driving, Kate Beckinsale has plenty of idle time to enjoy the ride, chat with fellow passengers, and sometimes, snuggle up with them. The Underworld starlet was once pictured kissing her then-boyfriend, Pete Davidson. She also shared in one interview that she enjoys belting out a little Britney Spears, at 2:00 AM while simultaneously putting on eyeliner. Being a passenger is straight-up fun for Beckinsale.
Rumors have come out from spotting Beckinsale climbing in and out of cars with male suitors. At the 2020 Golden Globes after-party, she was spotted with her musician ex-boyfriend, Machine Gun Kelly hopping in the back seat. Sources said they had been hanging out at the party, sparking rumors there might be a couple's reunion. When asked about the Fleabag party at San Vicente Bungalows and any rekindling with Machine Gun Kelly, Beckinsale said, "absolutely ridiculous." Machine Gun Kelly also shared the sentiment saying, "negative." Apparently, while they were hanging out, it's strictly a platonic relationship.
Kate Beckinsale joins a long line of Hollywood elites who don't drive themselves around town. While their reasons may differ, the convenience of having a chauffeur or paying someone to drive seems to win their favor. When you're worth millions, not having your license doesn't seem to keep you from going where you want to go.