Does Kate Middleton Drink? Here's What We Know About Her Habits
The life of the British royal family is full of mysteries. Inquiring minds want to know who does the chores around the royal households, and how the royals pay for their international travel. Fans are also curious about everyday life in the royal family. Do they have smartphones? What do the women of the royal family carry in their handbags? Do they go grocery shopping? What do they eat?
We know that when Kate Middleton and Prince William kick back after a long day of making official appearances and raising their three children, they sometimes order takeout food. But does the Duchess of Cambridge ever relax with a cocktail or a glass of wine in hand? Here's what we know.
She reportedly likes red wine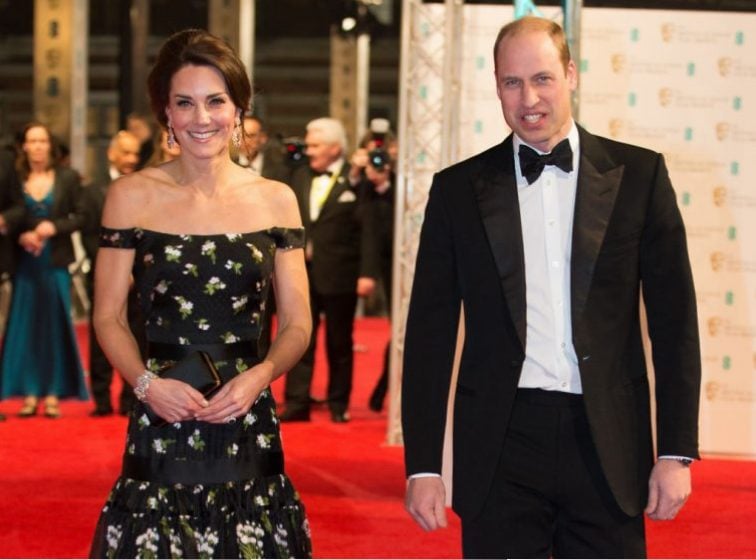 Travel + Leisure reports that when Prince William and Kate Middleton made a trip to Canada in 2016 as part of their Commonwealth Tour, they made a stop in Okanagan Valley. The region is better known as British Columbia's wine country. The duke and duchess visited Mission Hill Winery. And they tasted "a few of the vineyard's more recent additions, including its Bordeaux-style blend Oculus 2012" and the winery's "single-estate Chardonnay, Perpetua 2012, which is part of its legacy collection."
During the trip, William and Kate reportedly revealed that at home, they typically drink Merlot. And it wasn't the first time that they visited a vineyard or commented on their appreciation for wine. Woman's Own reports that after Prince George's birth, Kate Middleton was spotted at a wine tasting in New Zealand with Prince William. She reportedly said that she was "really enjoying being able to drink again" after the birth of her firstborn.
Kate also likes whiskey and cocktails
Wine isn't the only alcoholic beverage favored by the Duchess of Cambridge. The Telegraph reports that Kate Middleton also likes Jack Daniels whiskey. And Travel + Leisure reveals that her favorite cocktail is likely something that contains the American whiskey. However, The Telegraph notes "she has been known to drink the 'Crack Baby' cocktails sold at Boujis." The Sydney Morning Herald characterizes the cocktail as a "passionfruit-vodka-champagne concoction."
Travel + Leisure reports that when she was a student at St. Andrews University, Kate "once founded an all-girls social drinking club." (She reportedly felt annoyed that the existing clubs excluded women.) However, the publication assures readers that "though Kate founded the club, nobody can really remember her getting out of control with her drinks." Cosmopolitan adds that "For all the non-Brits out there: Drinking societies are like social clubs where members usually dress up to have some good food and drinks, and the meetings are typically held on the down-low."
She doesn't seem to be a big fan of beer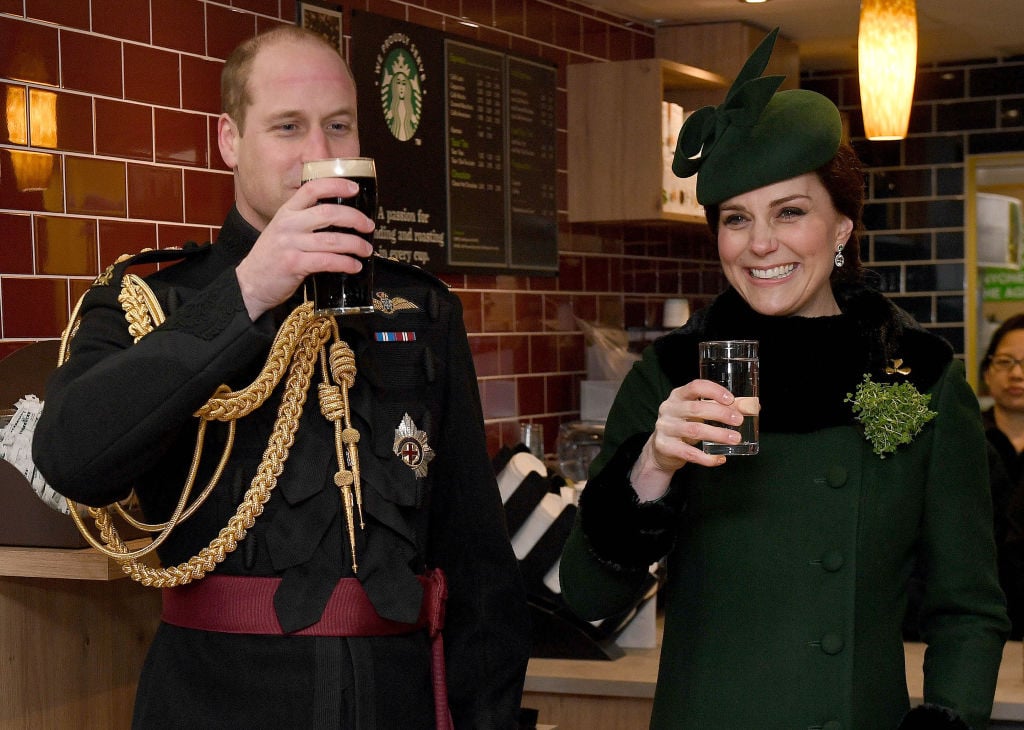 While Kate Middleton seems to like the occasional cocktail or glass of wine, it doesn't sound like she's particularly interested in beer. Elle reports that on a royal tour to Poland and Germany, Kate may or may not have even tried the mug of Heidelberg beer she was offered. And the few times she's been caught on camera sipping beer typically involve St. Patrick's Day and an obligatory pint of Guinness.
The Mirror even claimed that William and Kate opted not to serve beer at their wedding reception. According to a source, "while the younger royals enjoy a pint from time to time, neither Kate nor William is a big beer drinker."
Whether she breastfeeds probably influences her habits
Kate Middleton's choices on how to feed the youngest member of her family, Prince Louis, likely also plays a role in whether she drinks or not. We aren't certain whether she favors breastfeeding, formula feeding, or a combination of the two. The duchess has made a point of keeping her choices private, even though people looked for all kinds of clues to figure out how she fed Prince George, then Princess Charlotte, and now Prince Louis.
Breastfeeding doesn't automatically rule out having an occasional drink, especially if the mom in question waits 2 hours after having a drink to nurse her baby. As the CDC reports, moderate alcohol consumption by a breastfeeding mother isn't known to be harmful to an infant. (Of course, if you're making decisions about your own alcohol consumption, it's still important to talk with your doctor.)
Read more: Why Is Kate Middleton Not Called a Princess, But Princess Diana Was?
Check out The Cheat Sheet on Facebook!