Does Kate Middleton Have a Favorite Child?
Kate Middleton is a mother of three royal children: Prince George, Princess Charlotte, and Prince Louis. As with every mother, Kate loves her children very much and she'll always say she loves them equally. But is their one child she already has a stronger bond with than the others?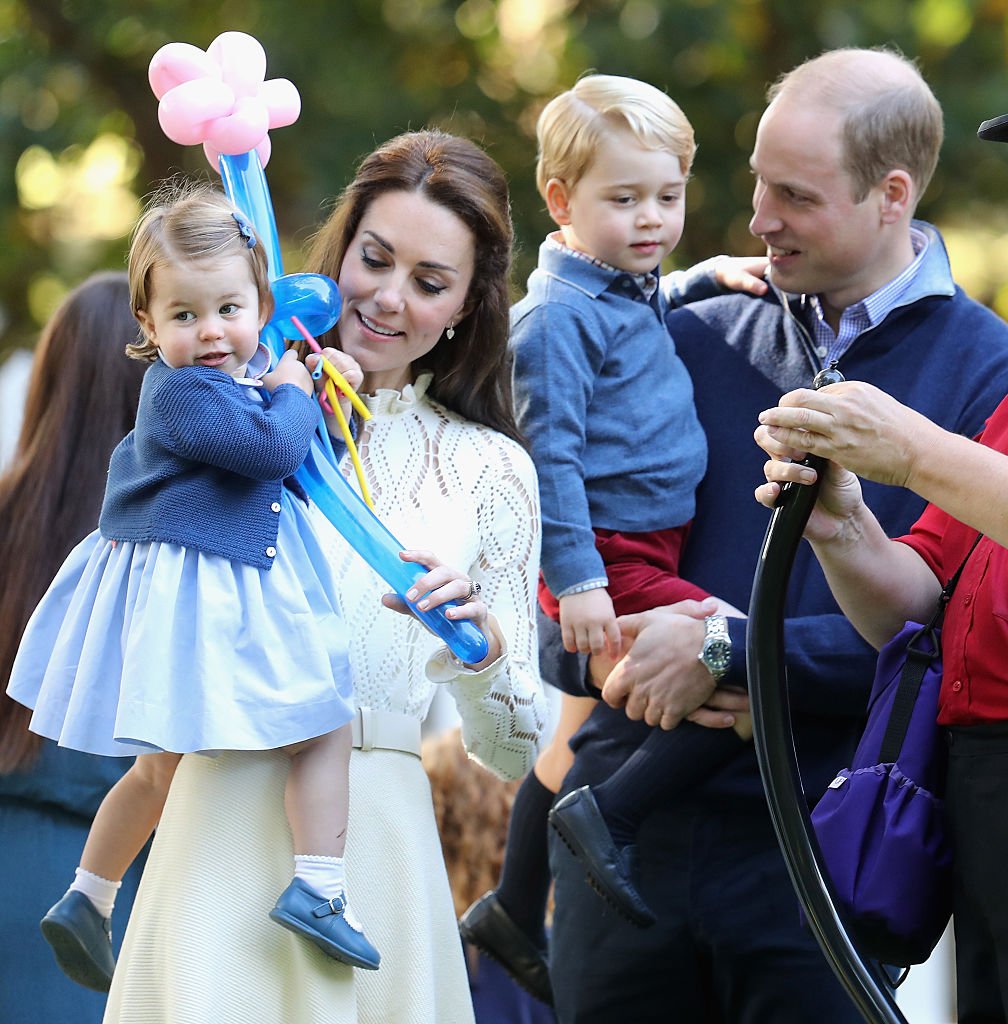 Kate is very busy these days caring for Louis
Louis is the youngest of Kate's three children, and with help from Prince William, the parents of three have been very busy caring for their little one. While Kate does have help from nannies, it's never easy raising a baby — especially with other young children in the house. However, Louis will likely be Kate and Will's last child, so he probably has a special place in Mom's heart. After all, Will and Kate have been growing their family for the past six years, so after Louis, they probably won't be holding a little baby of their own in their arms ever again.
George is Kate's first born, so she'll always have a special bond with him
Will and Kate welcomed their first child, George, in July 2013. He will always be Kate's first child and oldest son, and the two have shared some adorable mother-son moments through the years. George is new to being a royal, but it's something he'll always grow up with. However, it can be overwhelming at times. As his mother, Kate is always there to reassure George whenever there are too many people around and he doesn't feel comfortable. She was often seen carrying George in a warm embrace when he was a baby, showing how proud she is to be a mother.
Charlotte is Kate's only daughter, so the two will likely grow extremely close
The mother-daughter relationship is a very important one, and Kate and Charlotte are reportedly pretty inseparable. Sources have said that Charlotte is constantly following her mother around and always wants to be where Kate is. A source close to the family has said that Kate loves spending time outside with her children, and even helps Charlotte hunt for insects while they're out exploring. Kate also reportedly lets Charlotte play with Disney princesses but has not yet told her that she is an actual princess. But when Charlotte finds out, her life will change — but hopefully her bond with Kate won't.
Kate doesn't have a 'favorite' because each child brings something different to her life
George is Kate's first born and her oldest son — there is a strong bond between the two of them for those reasons. Charlotte is Kate's only daughter; they will likely become best friends as Charlotte grows up. And Louis is Kate's youngest and probably the last time she'll ever raise a baby; she's likely soaking up every moment she gets to spend with him. Kate truly doesn't have a favorite child because each child holds something so different in her heart. She loves being a mother — and so far, it seems she's done a pretty good job of it.
Check out The Cheat Sheet on Facebook!