Does Kendall Jenner Have Kids?
Believe it or not, but there are actually lots of people who don't keep up with the Kardashian-Jenners.
It's particularly more difficult to keep up with Kendall Jenner, who is much more private than her famous sisters. Sure, she regularly shares posts related to her modeling career, but the ones regarding her private and romantic life are rare.
And this raises questions — questions like whether she has children, for example.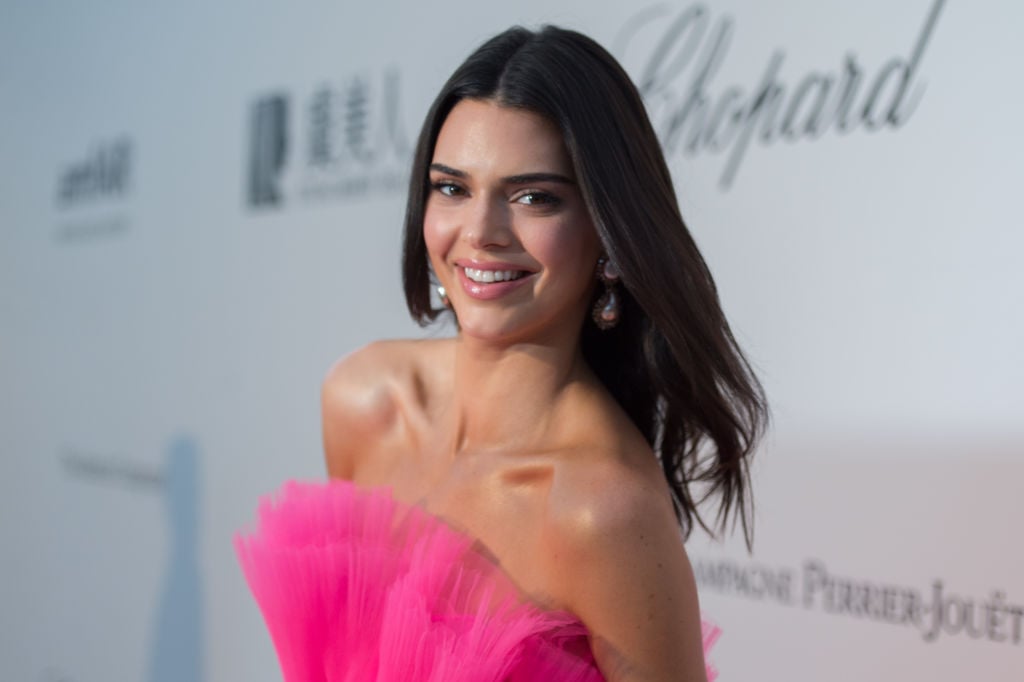 So, does Kendall Jenner have kids?
Jenner does not have any children. In fact, she's the only Kardashian-Jenner sibling without any. 
(Kylie Jenner has one child, Kim Kardashian West has four, Kourtney Kardashian has three, and Khloé and Rob Kardashian have one each.)
But that doesn't mean that she doesn't want any. In May, she told E! News that being around all her nieces and nephews occasionally gives her baby fever.
"I go in and out of phases," she said. "Some days, I'll be there and I'll be like, '[Oh my God], I think it's happening. I think I have the fever.'"
But usually, she's OK with being childless.
"Most days, I'm like, 'This is too much.' It's a lot to be able to play with them," Jenner continued. "I'll just be like, 'go to your mom.'"
But Jenner later said she was looking forward to motherhood
In an October 2019 episode of Keeping Up with the Kardashians, Jenner told Kim that she "can't wait" to have children.
"I'm going to make him do the coolest things, so when he's older, he's just a stud," she told Kim (via Hollywood Life). The comments came during a discussion about Kim's eldest daughter, North, appearing on JoJo Siwa's YouTube channel.
It wasn't the first time Jenner had talked about how she would want to raise her future kids. In a January 2018 interview with Harper's Bazaar, the model opened up about raising them in the spotlight, saying:
"I think I'll definitely put an age limit on it and try to keep them away from it as much as possible. I always loved being able to play in my yard with my animals, and my dog, and my friends. It's going to be interesting to see what the world is like when I do have kids. But I definitely don't plan on having them anytime soon."
Is Kendall Jenner even dating anyone?
It appears that Jenner is single. Most recently, she was linked to her friend, Fai Khadra, after she took him to Justin and Hailey Bieber's Sept. 30 wedding. However, Jenner later pushed back on the rumors.
"We don't date," the model clarified on Instagram (via OK! Magazine). "He's just my date."
Before that, she was linked to NBA star Kyle Kuzma after they were seen on a yacht together on July 4. However, TMZ sources denied they were an item, claiming that the two were just friends hanging out with about 20 other people.
Jenner's last confirmed romance was with NBA baller Ben Simmons. They reportedly dated from 2018 to the spring of 2019.
Ultimately, it seems like Jenner isn't rushing to settle down. She's got a booming model career, a bunch of friends, and a gaggle of nieces and nephews to tide her over until she's ready to have her own children.