Does Kendall Jenner See a Future With Ben Simmons?
Kendall Jenner definitely has it all. A supportive family, a booming modeling career, the best friends she could ask for, and now, a romantic relationship that just keeps getting stronger.
In February 2020, the reality star rekindled her on-and-off-again romance with NBA star Ben Simmons after taking a break for a few months.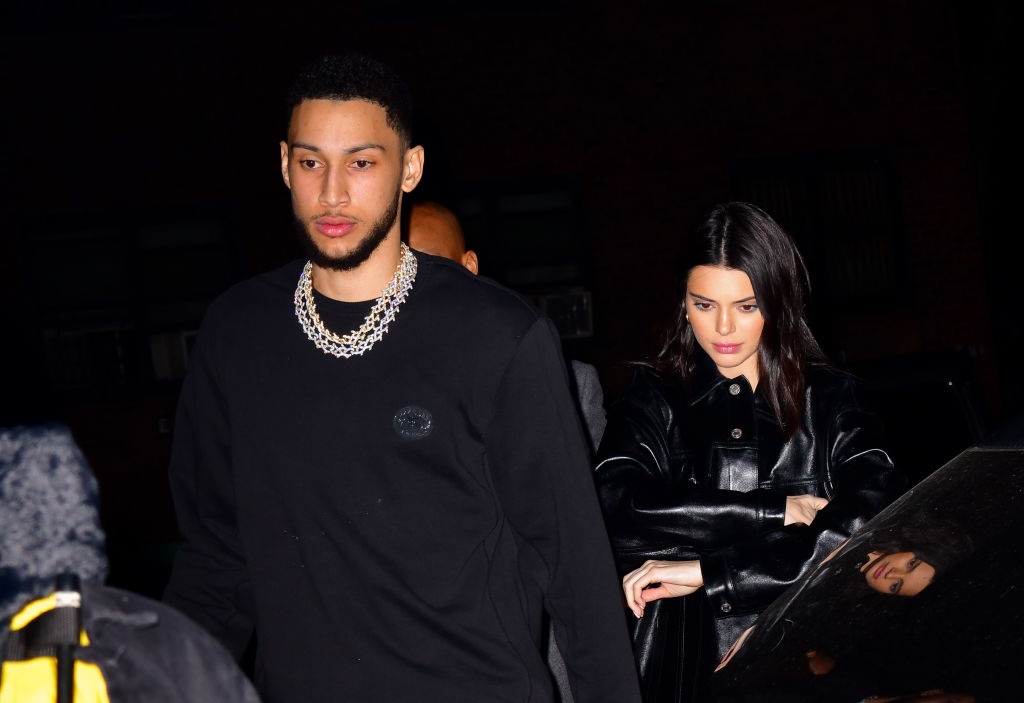 Now that they're back together, Jenner and Simmons' romance is reportedly "going strong" and both couldn't be happier with the way their relationship's going.
Although they are happy to be back together, we wonder if the pair see their romance going far or if this relationship is just running its course?
Simmons and Jenner have been spending a lot of time together lately
Simmons and Jenner might not be putting a label on their relationship just yet, but it seems to us that romance is continuing to heat up.
Nine months after calling it quits, the pair has rekindled the flame and appears to be happier than ever — despite keeping their relationship casual.
"Kendall and Ben are not officially back together," a source recently explained to Us Weekly. "They both like having a no-strings-attached type of relationship with each other, for the most part. They both work and travel frequently and don't find it very realistic to be in an exclusive relationship with one another. They do really like each other though and love spending time together."
The pair were first romantically linked in May 2018 but ultimately broke up four months later.
Two months after their split, the couple got back together in November 2018, but broke up a second time in May 2019.
In December 2019, Simmons and Jenner were spotted together at one of his home games with the Philadelphia 76ers. Later that same month, TMZ reported that the supermodel also spent New Year's Eve with the NBA player.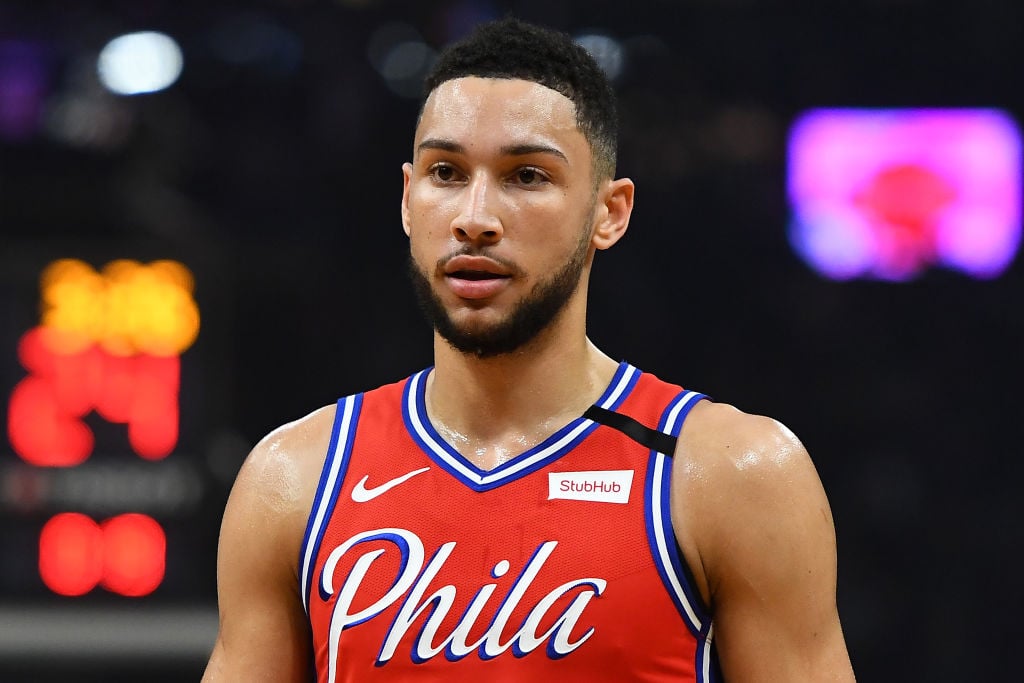 Though sources have yet to reveal what actually lead to the couple's previous breakups, it seems like their busy schedules were part of the cause.
Now that Simmons is recovering from a nerve impingement in his lower back and can't play basketball for a few weeks, he and Jenner have been spending a lot more time together.
"Kendall has been really busy with fashion week, but she missed Ben while she was away," an insider recently shared with HollywoodLife. "After hearing about Ben's injury and having to have a MRI, of course she's concerned and she wants to do everything she can to show him support. Kendall is glad to be back in the states so she can check in on Ben and be there for him in any way she can. She's confident he's going to be just fine, but wants to be there for him in any way she can."
Things are different between the couple this time around
Though Jenner continues to stay busy walking runways and being the face of well-known brands, lately, she's been making time to care for Simmons as he recovers.
"Kendall is very busy with work but so far she and Ben are still going strong," the source continued. "In the past things always cool off as soon as they get busy. But this time it's different, she's still making him a priority."
While the pair still aren't looking to label their relationship, sources notes that they treat each like a typical boyfriend and girlfriend.
"She's not willing to call him her boyfriend, but she's definitely treating him like one," the source added. "He's dealing with an injury right now so she's going out of her way to see him and cheer him up."
Is the couple planning to stay together moving forward?
Though Jenner and Simmons have a good thing going between them at the moment, it's hard to tell if these two actually see a future together.
Since both are notoriously private when it comes to their personal lives, there's really no telling if they picture themselves getting married or having children.
Although her family showcases much of their lives in the public eye, Jenner doesn't want people knowing about her personal life — especially her relationships.
"I also have trust issues with anybody I bring into my life — a friend, a relationship, whatever," she previously shared on Apple Music's Zaza World Radio. "I need to make sure that you're here for the right reasons and I don't want to let the world have their opinion on something and let them fully into something if I don't even know what's gonna end up happening in the next couple months because it's something I'm going to have to explain. I don't want to do all of that unless I'm completely certain in a relationship or it's been a while."
Though Jenner has been romantically involved with Simmons for a while now, we wouldn't hold our breath on her opening up about their relationship.
From what it appears, Jenner and Simmons are just living in the moment and enjoying their time together, all while trying their best to keep their relationship out of the public eye.