Does Kendall Jenner Want Kids?
The Kardashian-Jenner family is known for having many members. They rose to fame in 2007 with their reality show, Keeping Up With the Kardashians, which introduced people all over the world to their big family. These days, The Kardashian-Jenner siblings are parents themselves and are constantly welcoming new children into the world.
However, Kendall Jenner – the second-youngest sister – is the only person who does not have kids yet. Since she often spends time with her siblings and their kids, fans might be curious about whether Jenner would like to be a parent herself in the future. Here's what we know.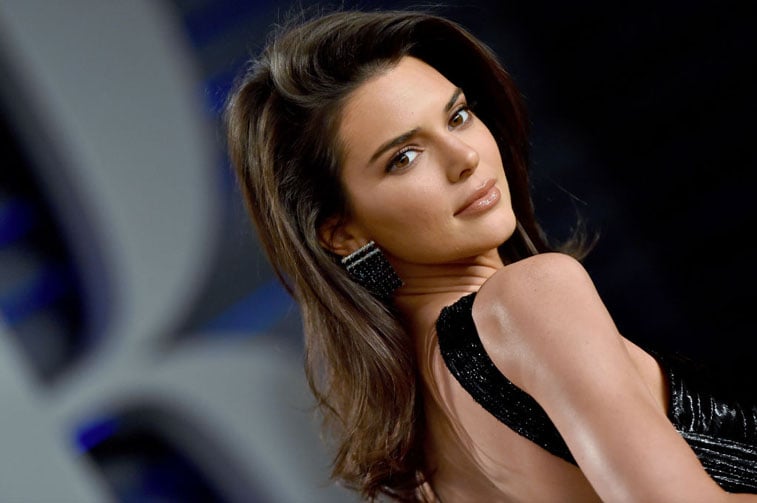 How many nieces and nephews does Kendall Jenner have?
Jenner's oldest sister, Kourtney Kardashian, was the first of her siblings to have kids. Kourtney has three children with her ex-boyfriend, Scott Disick: Mason (b. 2009), Penelope (b. 2012), and Reign (b. 2014).
Meanwhile, her second-oldest sister, Kim Kardashian West, has four children with her current husband, Kanye West: North (b. 2013), Saint (b. 2015), Chicago (b. 2018), and Psalm (b. 2019).
The rest of her siblings have one kid each. Khloé Kardashian has a daughter, True (b. 2018), with her ex-boyfriend, Tristan Thompson. Rob Kardashian also has a daughter, Dream (b. 2016), with his ex-girlfriend, Blac Chyna. Finally, Jenner's younger sister, Kylie, has a daughter named Stormi (b. 2018) with her on-and-off boyfriend, Travis Scott.
Jenner has half-siblings from her father's previous marriages as well. Between them, there are eight children.
In total, Jenner has 18 nieces and nephews.
Kendall Jenner has joked about her childless status
Jenner seems to be well aware that her childless status is a bit of an anomaly in her family, and she has often made jokes about it.
Back in March, Jenner posted a video on her Instagram Story showing her siblings and a few nieces and nephews at a pool. In the video, Jenner gave viewers a thumbs up along with the caption "still no kids."
Last year, she also shared a picture of her siblings and their children on Instagram. Next to that photo was a meme that read, "Pregnancy is in the air. Me:" followed by a picture of a woman covering her head with a plastic bag.
Does Kendall Jenner want kids?
Jenner is currently a successful model, and it looks as if she is quite content with her life at the moment. However, the 24-year-old has shared that she actually could see kids in her future.
In an interview with Vogue in 2018, Jenner said: "I am ready to wait [to have kids]. I want to have kids, but at, like, 28 or 29."
Last year, she also revealed to E! News that she sometimes experience baby fever, but it usually does not last very long.
"I go in and out of phases," she told the outlet. "Some days, I'll be there and I'll be like, 'OMG, I think it's happening. I think I have the fever.' Most days, I'm like, 'This is too much.' It's a lot to be able to play with them. I'll just be like, 'go to your mom.'"
While her siblings are happy to grow their family, for now, it seems that Jenner is satisfied with being an aunt to her many nieces and nephews.