Does Kerry Washington Really Drink as Much as Her Characters on TV?
Even though Scandal has been over for a while, Kerry Washington (who played Olivia Pope) is still killing it out there. Starring in Hulu's Little Fires Everywhere, alongside Reese Witherspoon (Big Little Lies, Legally Blonde) Washington amazes us yet again with her performance. Only this time, she doesn't have her huge wine goblet. Washington takes on the role of a mother who raised her daughter in her car before moving to a new town.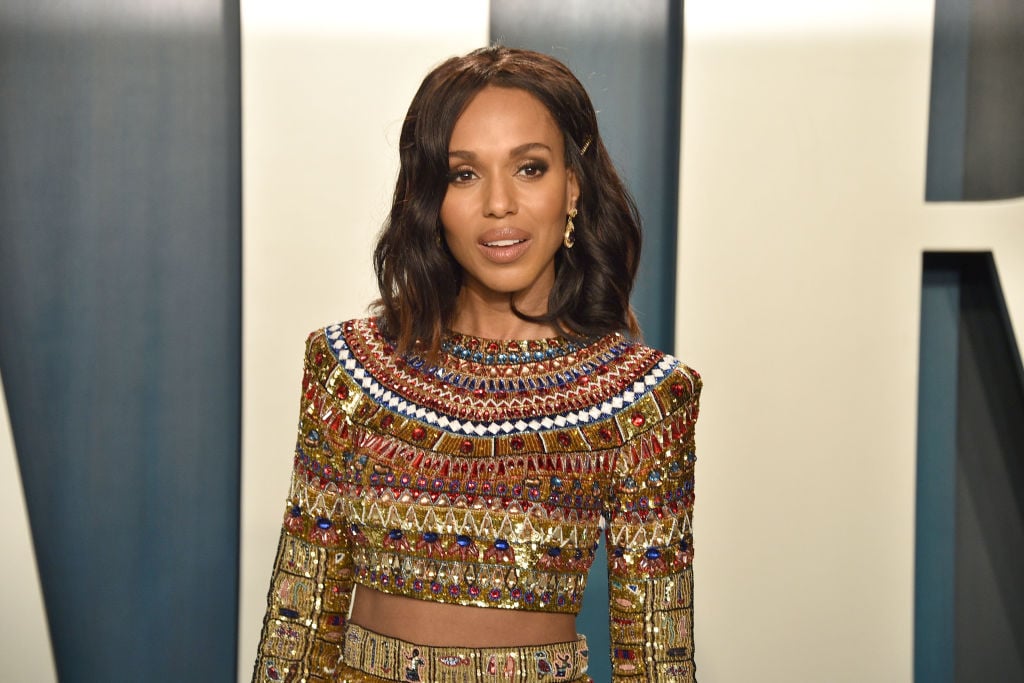 Washington's character in Scandal was best known (and most loved) by fans for having wine in basically every scene. 
Despite being open for many years about the fact that she does not drink, Washington is still occasionally asked questions about her personal life compared to Olivia Pope's life, in terms of alcohol consumption. As always, she is easy going when she answers and upfront about her lifestyle choices, even though it is different from her on-screen persona.
In 2013, Washington was featured on Page Six, where she said: "I actually live quietly. Work hard. Get bored easily. Don't drink. Who needs those empty calories? I watch what I eat. I train, do pilates …"
Healthy living is such an important part of Washington's lifestyle because she is constantly on the go. Since Scandal has ended, she has appeared in two TV series episodes (American Son, and Live in Front of a Studio Audience: Norman Lear's "All in the Family" and "The Jeffersons" ) and her most current limited series on Hulu. 
Washington loves "Self Care"
Recently, she was featured in a piece by Prevention Magazine where her lifestyle secrets went a little more in-depth, and we learn it was never wine in Olivia Pope's beloved goblets. 
According to the article, Washington lives a vegan lifestyle and swears by coconut water. She drinks healthy smoothies and tries to eat only foods that are lean. 
As seen above in her Instagram photo, Washington also loves to use good detox in her bath as a method of self-care. 
When it comes to drinking, not much has changed since 2013. Washington let us in on her acting secret for filming Scandal scenes where she was supposed to be drinking wine. Her goblet was full of grape juice, and according to her, it needed to be.
Washington states "you see one sip, but I have to drink three cups to get the scene done." She adds that although she "loves the occasional drink" she is still not a drinker, and would not be able to handle her scenes if she were literally drinking three glasses of wine. 
Washington does indulge in some things and admits that she has a sweet tooth, and she feeds it. One of her favorite sweets to indulge in are Sprinkles Cupcakes, as seen here on her Instagram page. 
Other noteworthy characteristics
Other than her sweet tooth, some facts to know about Washington are that she loves to empower women, she especially loves to empower women of color, and she was featured in a crossover discussion with The Innocence Project. On her Instagram page, she actively speaks out on topics that involve human rights.
Born in Bronx, New York, one of Washington's roles as a young actress was Chenille, from Save the Last Dance. This movie was iconic for featuring an interracial couple in 2001. As if the future had already written itself, Washington played the sister of the main character, Derek, and her character advocated for black women just as she does today. 
It is important to note that women of color only make up a small percentage of roles in Hollywood. Keep on keeping on, Kerry!