Does Khloe Kardashian Have a Favorite Sister?
The Kardashian sisters are all as thick as thieves — anyone can see that. Throughout cheating scandals and sex tapes, the girls have always stuck by each other, giving support and advice whenever it was needed. Like any group of siblings — famous or otherwise — the Kardashian-Jenner sisters have their fair share of disagreements as well.
There was the time, many years ago, when Khloe Kardashian not so subtly expressed her disapproval of the fact that Kourtney Kardashian was expecting her first child with then-boyfriend, Scott Disick. Many fans will also recall the time when Kim Kardashian and Kourtney had a bad argument regarding a family Christmas-themed photo shoot a few years back.
Throughout the petty feuds that just about every family can relate to, the sisters remain close after all is said and done. Though they all seem to be each other's best friend, many people may wonder if Khloe has a favorite sister.
Khloe Kardashian has different relationships with each of them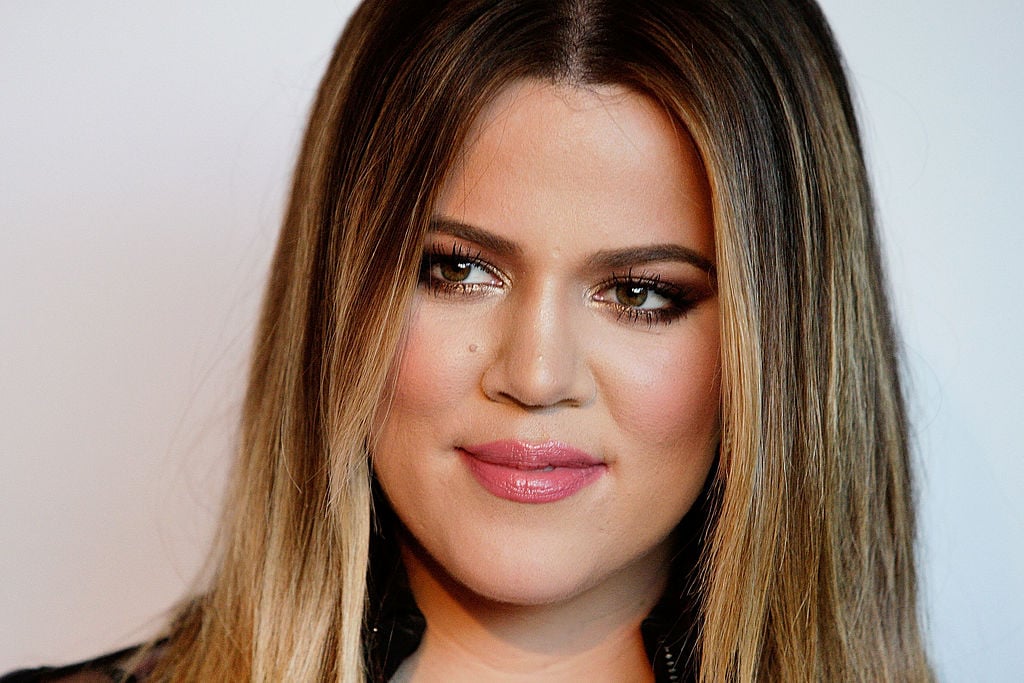 Each of the sisters has a unique, defining personality. It can be argued that Kendall Jenner may be the quietest, and it is true that she is not usually at the center of any drama. Khloe is the most outspoken, which is easy for anyone to see. Kim and Kylie Jenner are extremely business-savvy and smart, while Kourtney seems to be the most practical.
A decade ago, Khloe and Kourtney even shared a house, proving that their relationship was pretty much unbreakable. For years, Kim, Khloe, and Kourtney were mostly the ones in the spotlight, and they always had each other's backs. However, as the Jenner girls — Kendall and Kylie — have gotten older, Khloe seems to be extremely close to them as well.
Khloe Kardashian is bonding with some sisters over parenting experiences
It seems like just yesterday that we were experiencing a "Kardashian baby boom" when Khloe welcomed daughter True Thompson, Kylie became a first-time mother to Stormi Webster, and Kim's daughter, Chicago West, was born via surrogate. The ever-growing family embraced the chance to raise their children together and, other the past year or so, fans have enjoyed many adorable pics of the littlest members of the family sharing cute experiences and first milestones while enjoying the company of one another.
How wonderful it must be for Khloe — who recently experienced heartbreak when Tristan Thompson, the father of True, famously cheated — to have several of her sisters right there with her on her journey through motherhood.
Khloe Kardashian seems to turn to Kylie a lot
When Khloe recently had to deal with the ultimate betrayal when Tristan had a very public romantic encounter with family friend Jordyn Woods, Kylie stuck by her the entire time. Although Jordyn was close with the entire family, it was Kylie that she called her best friend, and she even lived in her home. Kylie was not at all happy with Jordyn for hurting her sister, showing the world that when you betray one of the Kardashian-Jenner sisters, you betray them all. At the time, Khloe was going through a very public breakup, and Kylie was there to support her each and every day.
Is Khloe Kardashian closest to Kylie Jenner?
Although we know that Khloe certainly loves each one of her sisters equally, she seems to be closest to Kylie. The two sisters have been through a rough time together and came out even stronger, a true indication that they have a very strong relationship. In a family as close as the Kardashian-Jenner's, there will always be plenty of love, and there is nothing that Khloe wouldn't do for any of her siblings. However, Khloe and Kylie have grown extremely close over the past few years, and they know they can always count on each other for anything. We'd deduce Kylie is her favorite sister, though we're also sure the ranking likely fluctuates.