Does Khloé Kardashian Think Lamar Odom Still Loves Her?
Khloé Kardashian shared several details about her marriage to former NBA star Lamar Odom. 
Kardashian and Odom faced multiple challenges during their relationship, which began in 2009. Some of those issues included Odom's infidelity, misuse of substances like cocaine, and his response to the fame he experienced during that time. Odom opened up about his marriage to Kardashian in his 2019 memoir, Darkness to Light.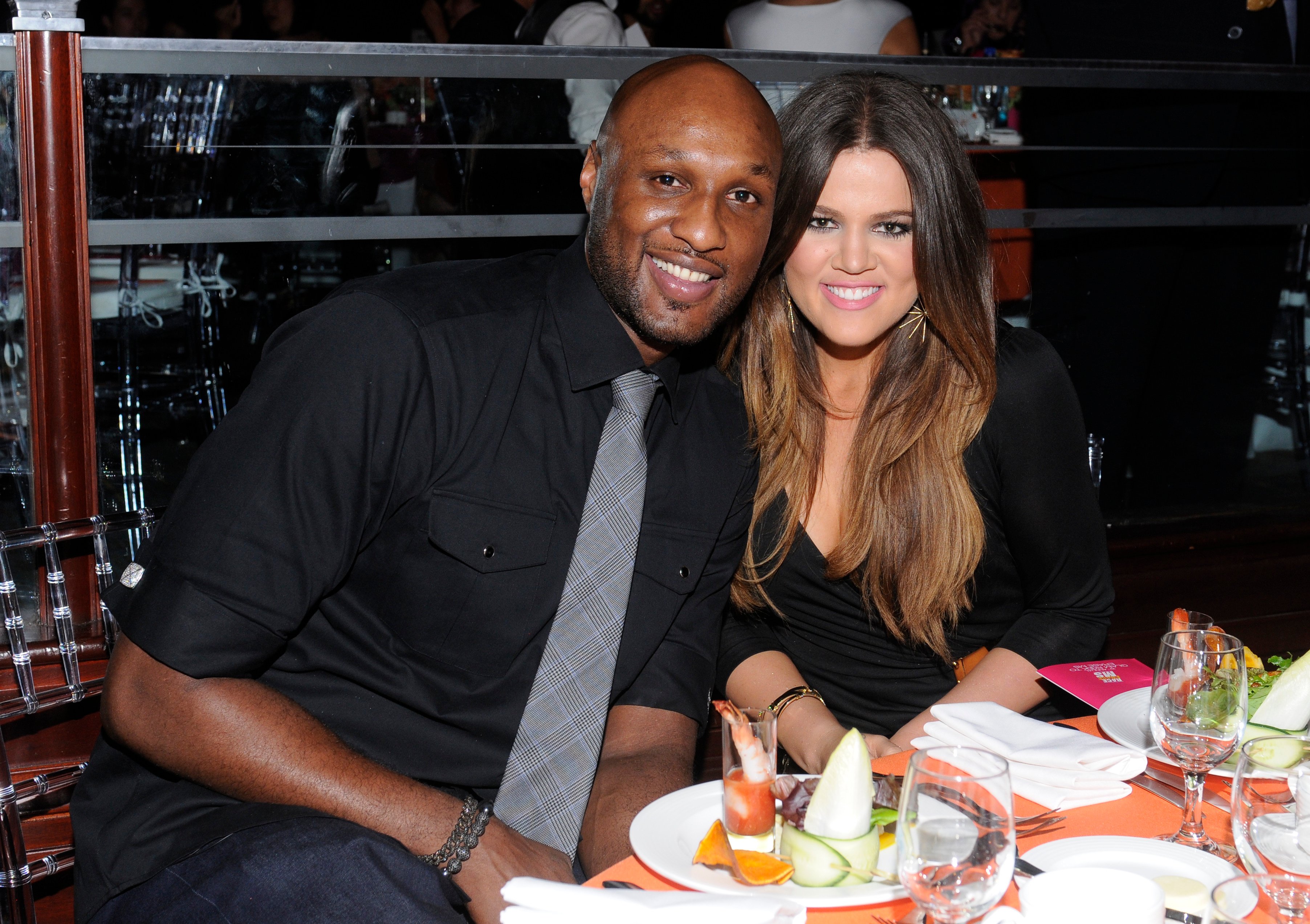 Khloé Kardashian and Lamar Odom met through NBA star, Ron Artest
Odom and Kardashian met during pivotal times in their careers. Kardashian and her family's show, Keeping Up With the Kardashians, became a massive hit on E! Additionally, Kardashian went into several business ventures, including a spinoff show with her sister, Kourtney, titled Kourtney & Khloé take Miami. As for Odom, the athlete was at the height of his NBA career and played for the LA Lakers.
In a May 2019 interview with ABC News to promote his book, Odom recalled meeting Kardashian for the first time. The couple attended Odom's friends, Ron Artest's party, and soon hit it off. During his interview, Odom said Kardashian reminded him of his mother, Cathy Mercer. Odom also admitted he didn't care about Kardashian's fame when they first met. 
"She has the same eyes as my mother. So when I first met her, I was kinda, like, put in a trance by that," Odom recalled. "But I didn't even really know who she was. I could give a hell about the Kardashians."
Kardashian also shared in another interview that her future husband didn't attract her at first. However, she fell in love with him after she learned more about Odom. 
Khloé Kardashian learned about Lamar Odom's infidelity several years after they got married
After they first met, Odom proposed to Kardashian. Although they only knew each other for 30 days, Kardashian said yes. The couple got married nine days later alongside their close family and friends. Kardashian and Odom's show, Khloé and Lamar, was released in 2010. 
While their marriage appeared to be picturesque to their fans, Kardashian shared on Howard Stern how she found out about her husband's secret life. In addition to misusing substances like cocaine, Kardashian claimed Odom cheated on her through most of their marriage. Kardashian said she never suspected that Odom would be unfaithful to her until police arrested him for a DUI in 2013. Following his arrest, Kardashian realized Odom's assistant helped him cover his tracks. 
"Nothing was on his cell phones, [but] he had an assistant. They were all on his assistant's phone, so he was really crafty, Kardashian said. "All these rumors kept coming out in the weeklies, and as much as I know, they're bullsh*t, where there's smoke, there's fire. Something has to be right here." 
Khloé Kardashian believes Lamar Odom still loves her and wanted to get married
Kardashian and Odom finalized their divorce in 2016. Following their split, both of them moved on to different relationships. Odom is currently engaged to a fitness trainer, Sabrina Parr. As for Kardashian, the Revenge Body star met Tristan Thompson in 2016. The pair share a daughter, True Thompson, 2. 
When asked about her marriage by Stern, Kardashian shared she doesn't regret her commitment to Odom. Despite his past behavior, Kardashian thinks Odom genuinely loves her and admitted she feels the same way. 
"I know he loves me," Kardashian said.  I don't question those feelings."
In 2019, Odom told CNN he would reconcile with Kardashian if given the opportunity. Odom said he also understands that his ex-wife wants to move on. 
"I am still deeply in love with my ex-wife," Odom said. "But, then again, I have to live in a rational space. If it's just being her friend, then that's a blessing in itself. If it goes further, then that, of course, that's the icing on the cake."

How to get help: In the U.S., contact the Substance Abuse and Mental Health Services Administration helpline at 1-800-662-4357