Does Khloé Kardashian Think Tristan Thompson Has Changed Since Their Reunion?
Khloé Kardashian and Tristan Thompson have reportedly been working on their relationship throughout 2020.
The Keeping Up With the Kardashians star reunited with Thompson in March 2020. Due to COVID-19, the twosome spent more time at Kardashian's home to co-parent their daughter, True Thompson. Since their reunion, however, their fans have wondered if Kardashian thinks Thompson has genuinely changed his ways since their breakup. The couple ended their relationship in February 2019 after three years.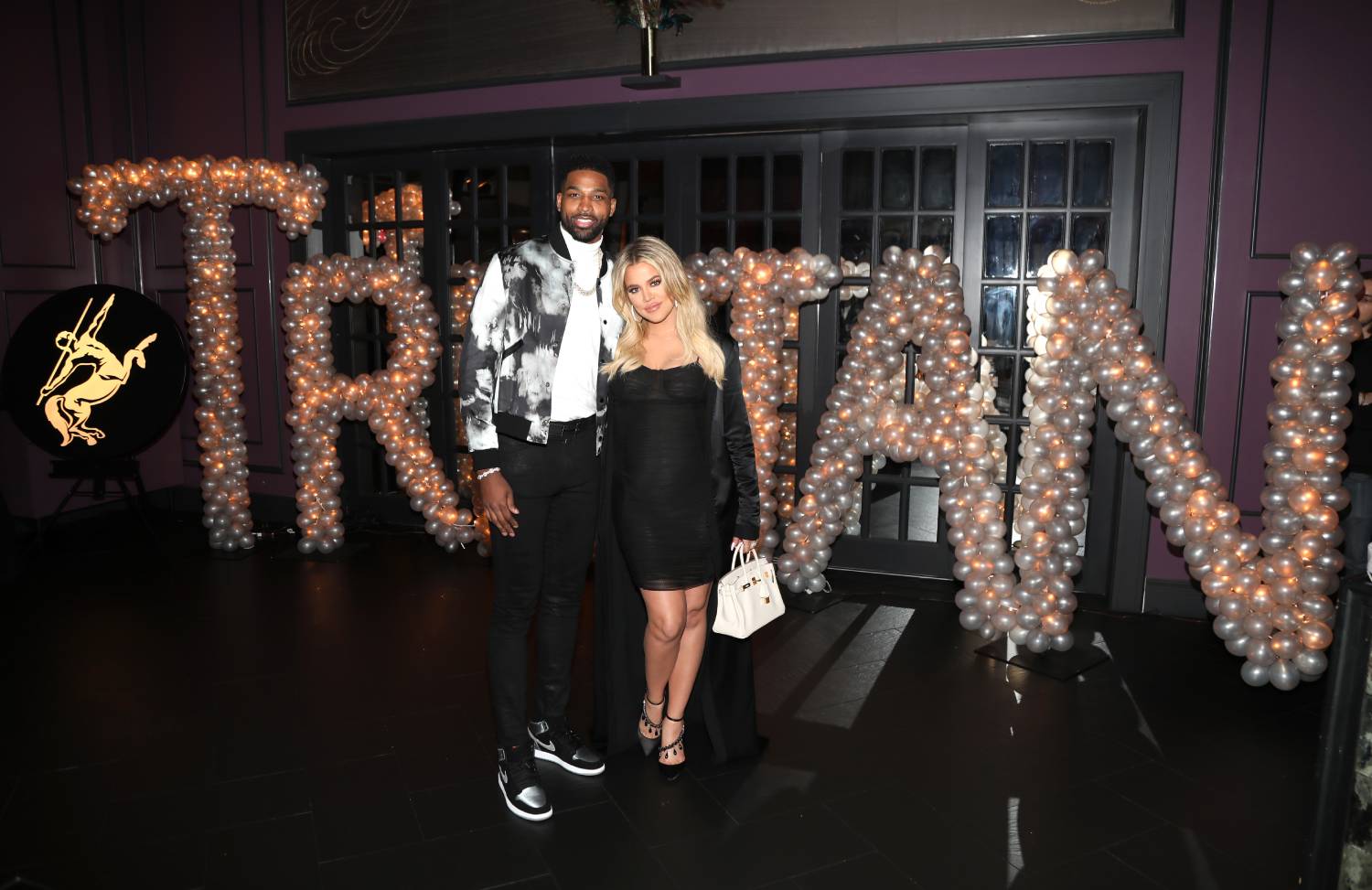 Khloé Kardashian has reportedly seen a 'big change' in Tristan Thompson
Kardashian and Thompson began their relationship after they went on a blind date in 2016. During their relationship, Kardashian expressed her love for Thompson on social media and felt she found love again after her divorce from Lamar Odom. However, things went left for the couple when Thompson allegedly cheated on Kardashian during her pregnancy with True in 2018. The athlete cheated on Kardashian again in 2019 when he reportedly kissed Jordyn Woods, Kylie Jenner's former best friend.
RELATED: Khloé Kardashian Initially Heard This Shocking News After Lamar Odom's Overdose
Once Kardashian learned of Thompson's infidelity, she ended the relationship and reportedly only communicated with Thompson about True. Now that they've reunited, however, Kardashian is allegedly more trusting of Thompson and sees the work he put in to win her back. 
"Tristan is committed to doing things differently and not messing up," a source shared. "Khloé is hopeful about their future together and has seen a big change in him."
Khloé Kardashian considers Tristan Thompson as her 'partner'
When Kardashian and Thompson broke up, Kardashian shared that their main priority was True. She said she never wanted to keep Thompson away from True and included him in multiple events like True's first birthday party.
RELATED: Lamar Odom's Daughter Was a Fan of Khloé Kardashian's Before They Got Married
Kardashian and Thompson's co-parenting skills kicked in when Kardashian faced a health scare in 2020. During a recent episode of Keeping Up With the Kardashians, Kardashian revealed she tested positive for coronavirus. Kardashian said she was advised to self-isolate at home and couldn't contact True while her body healed. Kardashian credited Thompson for helping with both her and True while she recovered, per E! News. 
"Tristan doesn't live here, he has his own house, but I really appreciate how attentive and responsible he's been, Kardashian said. "I mean he asks me [for] breakfast, lunch, and dinner what I want to eat. He literally gets it for me, puts it on a tray, and leaves it outside of my door. We have a little system. He knocks, so I want him to really feel celebrated and loved. He's been helping take care of True while I have been on lockdown in my bedroom."
Kardashian also shared with E! News that she's proud of how she and Thompson co-parent True. While she didn't confirm they're together, she did say Thompson plays a significant role in raising their daughter.
"We're doing a great job, and I'm really grateful that we're able to," Kardashian shared. "You know, when you can't rely on so many other people's help, it's so great that you have like, essentially he's your partner, he's True's dad. And I need his help more now."
Khloé Kardashian's family accepts her relationship with Tristan Thompson
At the height of the cheating scandal between Kardashian, Thompson, and Woods, Kardashian's family cut ties with Thompson and Woods. Viewers of Keeping Up With the Kardashians watched as Woods stopped speaking to the family and ended her friendship with Jenner. While Kardashian said she'd forgiven Woods, she also reportedly hasn't spoken to the model since the scandal.

RELATED: Lamar Odom's Ex Once Shared Which One of Khloé Kardashian's Siblings Their Children Liked the Most
Although the Kardashian-Jenner family is seemingly unable to forgive Woods, they have welcomed Thompson back into their lives. Thompson appeared at several Kardashian-Jenner family functions, including Kim Kardashian West's 40th birthday in October 2020. According to the DailyMail, Thompson kissed Kardashian on the cheek during Kim's party. The twosome also rode together to the bash with Kourtney Kardashian and her ex-boyfriend, Scott Disick.