Does Kim Kardashian Have Security With Her Everywhere She Goes?
According to Page Six, Kim Kardashian and Kanye West were accompanied by their team of four security guards during a recent outing to the Fashion Group International Gala. Kardashian and West were at the gala to present an award to designer Rick Owens.
Kardashian and West were dressed fashionably for the memorable night, and they were all smiles. Yet the presence of their security team was undeniable. Considering that Kardashian and West are both high-profile celebrities, it's no surprise that they need a group of security guards wherever they go.
What kind of security does Kim Kardashian have?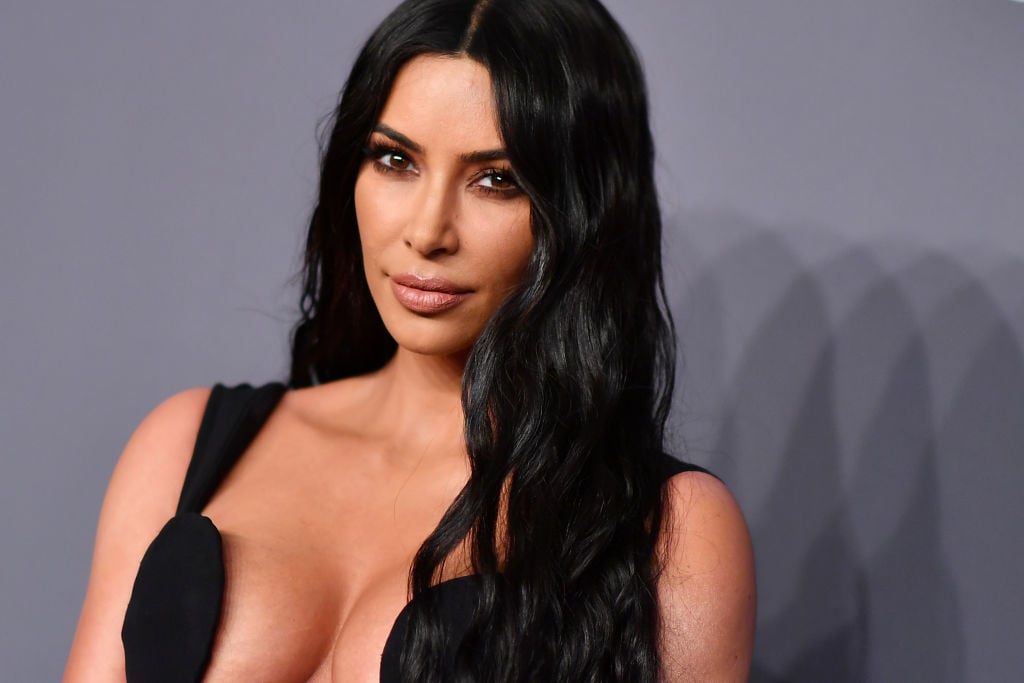 Kardashian and West don't just have security guards for special events. They also make safety a top priority at home, while traveling, and even on the internet.
Immediately following the Paris robbery, Kardashian increased her security. Her team of bodyguards and security guards watches vigilantly for any sign of trouble.
While out in public she prefers for her bodyguards to stand back and blend in with the environment while keeping a close eye on everything and everyone around her. However, sometimes her team of security guards is prominent.
At the family home she shares with her husband, West, and their children, security is a priority. They live in a very secure neighborhood that requires visitors to pass through two security stations.
How does Kim Kardashian juggle social media and security?
A big part of her security strategy is by being mindful of what she posts on social media. She is careful not to overshare and to consider how each post could affect her privacy and safety.
She has built her success and fortune from reality TV and social media yet she has learned all too well that it is important to find balance. Her children are a significant reason that she values privacy and security.
The Paris robbery was a pivotal incident that caused Kardashian to reevaluate the security strategy.
How the Paris robbery changed Kim Kardashian's outlook on life and safety
In October 2016, Kardashian was staying at a luxury residence in Paris, France, when a horrifying robbery changed her life. Kardashian's bodyguard, Pascal Duvier, was not with her at the time. Duvier had already escorted her back to her residence for the night and was out guarding her sisters at a nearby nightclub.
Two men, dressed as police officers, entered her private residence while she was in the bathroom. The robbers put a gun to her head. Her feet and hands were tied and cuffed. Her mouth was taped shut. The robbers stole over $10 million worth of fine jewelry, including the reality star's ring. The robbers also stole her phones. The robbers escaped on bicycles. Seventeen people were charged with criminal offenses in connection with the Paris robbery.
Kardashian was able to free herself enough to get to her stylist, Simone Harouche. Harouche and Kardashian we able to escape to safety.
One of the alleged criminals involved in the robbery, Aomar Ait Khedache, admitted to police that the robbers used a lot of information from Kardashian's social media to plan the attack. They tracked her movement in real-time via her status updates.
The robbery changed Kardashian's outlook on life. She no longer posts status updates on social media in real-time. She also plans to keep a close eye on how her children use social media.
Kardashian states that the robbery changed her perspective on material things and showed her the value of life. Kardashian has said that she doesn't regret the robbery because she learned a lot from the scary incident. The frightening event will always be a negative memory for her, yet she feels so appreciative to be alive. She has learned that life is more valuable than material things.