Does Kim Kardashian Read the Terrible Things People Say About Her?
It's no secret that celebrities get a lot of hateful comments on the internet, and Kim Kardashian is someone who definitely knows a thing or two about what this is like. She has had a large number of critics over the years, and the reality star recently opened up about how she deals with other people's mean words. Does she read internet comments that much?
Kim Kardashian is a controversial figure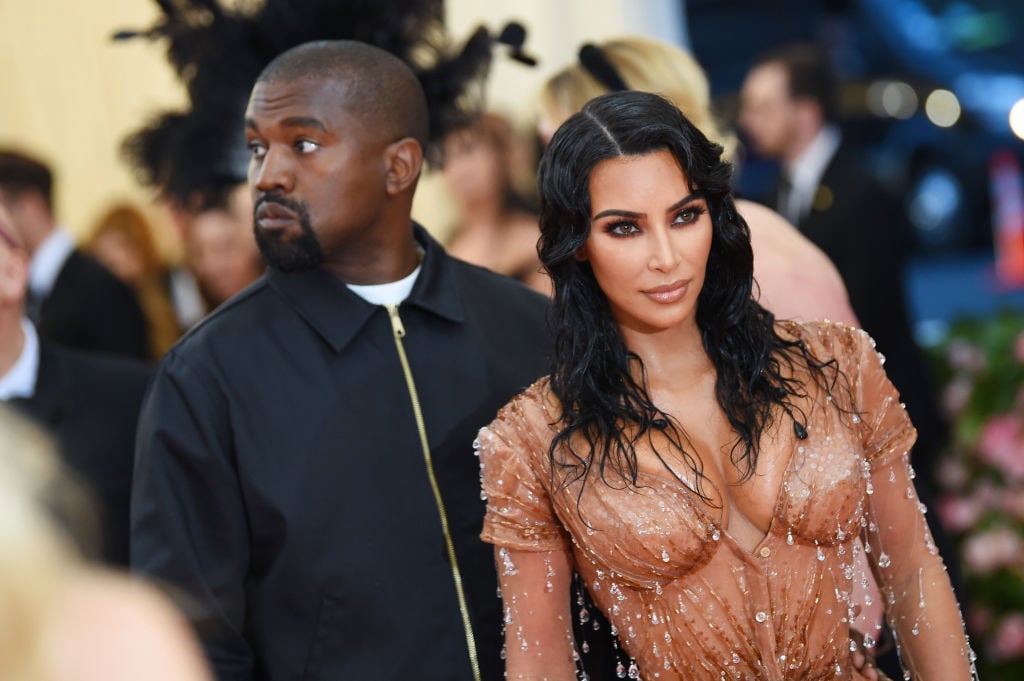 Kardashian rose to prominence in the early 2000s as a friend of Paris Hilton. Not long after, her sex tape with then-boyfriend, Ray J was leaked and Kardashian's name began circulating on the internet even more.
In 2007, her family's TV show, Keeping Up With the Kardashian premiered and became a hit with the public. It drew in millions of viewers and spawned many different spinoffs. Every member of the Kardashian family became household names and multi-millionaires, especially Kim Kardashian.
However, the Kardashian family has also attracted a lot of criticism over their image. People have called them out for promoting materialism and shallow beauty standards. Kardashian has often been used as the butt of jokes about celebrities who are only "famous for being famous" and who have no apparent talent.
Even though Kardashian gets a lot of attention from the public — and some people do genuinely like her — it's clear that hatred for her and her family is an accepted reality in society.
Kim Kardashian sometimes reacts to the mean comments she sees
Kardashian has been famous for a long time now, so it's only natural that she has encountered mean comments here and there. She recently shared her thoughts on them in a new story for Vogue Arabia, where she was interviewed by her husband Kanye West.
West asked Kardashian: "We are constantly in the news, and sometimes we end up reading unpleasant things about ourselves. Does it affect you?"
Kardashian responded by sharing that she gets very protective when she reads negative words about her family members. However, generally, she lets them roll off her shoulders.
"Most of the time when things are so baseless or absurd, I have a good laugh," Kardashian said. "But as far as dealing with it on a daily level for me, I'm pretty content. If it's about you, or the kids, or my sisters, I can get worked up when I read things that are false or negative. But when it's about me, I've learned how to block out the noise for the most part."
How other Kardashian family members react to mean comments
Kardashian's family members get a lot of hate comments on the internet as well. Unlike Kardashian; however, her sister Khloe Kardashian sometimes responds to them, especially if they concern false information. For example, she has clapped back to comments about her relationship with Scott Disick and plastic surgery speculations. The youngest Kardashian sister also once posted a message on Instagram that showed how fed up she was with all the negativity.
"Do you have any concept of how positively it can change someone's day to receive a compliment or words of encouragement," the message read. "Try to choose your words wisely. What you say to others says much more about you than it does about them."
It's clear that negative words do affect the Kardashians from time to time. Even Kendall Jenner once shared that she has definitely shed tears over them.
"I have cried endlessly for days because of things people have said to me, and I've had to become stronger through it," Jenner told Allure back in March. "You also just have to live your life and not pay attention to it. I think it can get pretty unhealthy if you really are deep in it and paying attention to it all the time. I think that that's what can really mess you up."