Does Kim Kardashian's Daughter North West Have a Stylist?
Even if you're not one to be keeping up with the Kardashians, most Americans will remember when Kanye West and Kim Kardashian made headlines in the summer of 2013 for naming their first-born child North West. The couple received quite a bit of flack for their choice of names. However, criticism rarely stops Kardashian and West.
The couple has continued to choose unique names for all of their children. Their first-born was soon joined by three more siblings, Saint joined the clan in December 2015, Chicago made her arrival in January 2018, and Psalm rounded off their family of six in May 2019. There's no doubt that North West and her siblings will continue to make headlines as they are continuously thrust into the spotlight with their well-known family.
Who is North West?
RELATED: Kim Kardashian and Kanye West's Daughter's Name Was Strangely Selected by Jay Leno
Born June 15, 2013, North West is the first-born child of both Kanye West and Kardashian. North is a vibrant young child that loves to sing, dance, and rap.
Since her birth, North has consistently been featured by many media outlets. However, you would never really expect anything less from a Kardashian.
In most of the coverage on North, you can see her with one of her three younger siblings Saint, who is four, Chicago, who is two, or Psalm, who is one. If she isn't with one of her siblings, you will probably see her with one of her Kardashian cousins. She does have a lot of playmates to choose from, as her grandmother Kris Jenner now has 10 grandchildren, including Mason Disick, Penelope Disick, Reign Disick, Dream Kardashian, Stormi Webster, and True Thompson, along with the four West kids.
North is probably closest to her cousin Penelope though, as the two girls are only about one year apart. Only time will tell what type of shenanigans North West and the second generation of Kardashians will be up to.
North West has a true love for fashion
The birth of their daughter changed a lot for both Kardashian and West. However, one thing that didn't change was the need for everyone in the Kardashian-West's household to be the best dressed.
In 2014, it was reported by Elle that the one-year-old daughter of Kardashian and West actually had her own stylist. It is well known that West considers himself a visionary, fashion included.
From the day she was born, baby North's wardrobe was planned out well in advance for all of her family's public appearances. While fashion remains important to the Kardashian-West family, North's stylist has changed over the last seven years.
A young stylist in the making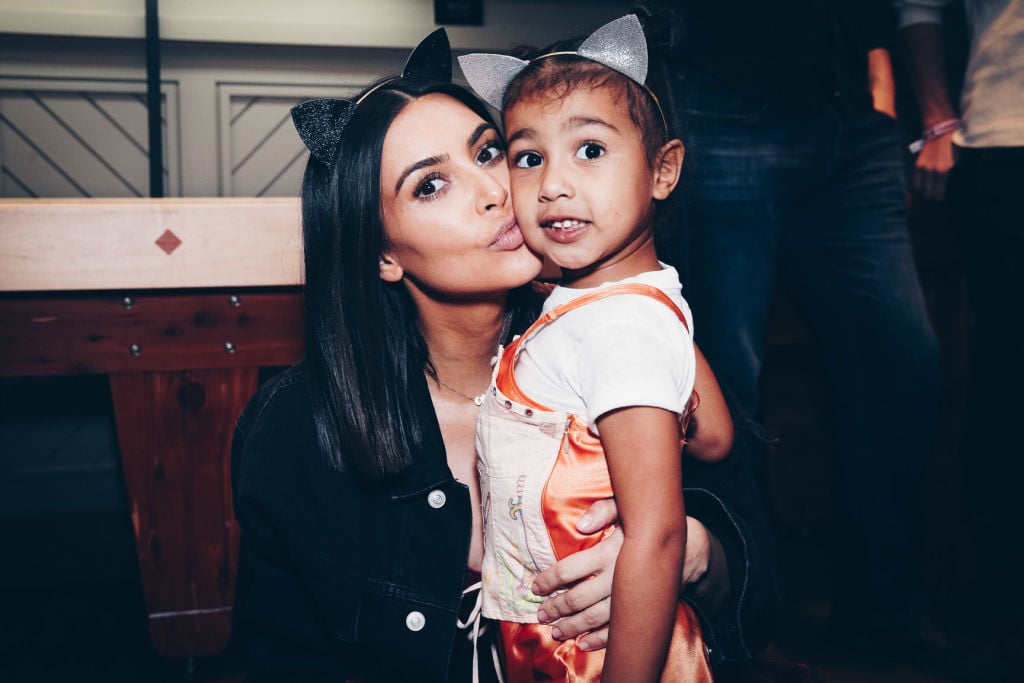 The apple doesn't fall far from the tree in North's case. It truly is father like daughter. According to Kardashian, North loves singing, dancing, rapping, and fashion just as much as her dad does.
While Kardashian and Kanye once hired North her own personal stylist, they now let their nearly seven-year-old daughter style herself. As it turns out, she's pretty good at styling herself and her friends as well.
Kardashian has even shared some of North's styling attempts on her Instagram, highlighting the fact that North is truly a young fashionista in the making. North loves to not only take on the role of expert stylist but also enjoys being a director and choreographer.
Her media mogul mother also shared North's directed and choreographed rendition of Lil Nax X's "Old Town Road." In early 2020, North even joined her dad on the Yeezy Season 8 show at Paris Fashion Week and performed an original rap song. With so many talents, it's hard to say where you might see the work of the young North West next.