Does Kylie Jenner Want More Kids? 'KUWTK' Star Discloses Her Ideal Family Plan
The Kardashian-Jenners are known for their large amount of family members. When they first became popular in 2007, they were a family with six siblings. Nowadays, those siblings themselves are parents to their own brood of children, which means that the family is constantly growing.
Kylie Jenner, the youngest sibling, became a mother at 20 years old, and fans are now curious to know if she has any plans to have more kids. Jenner recently revealed some information about what her ideal family might look like in the future.
Kylie Jenner currently has one child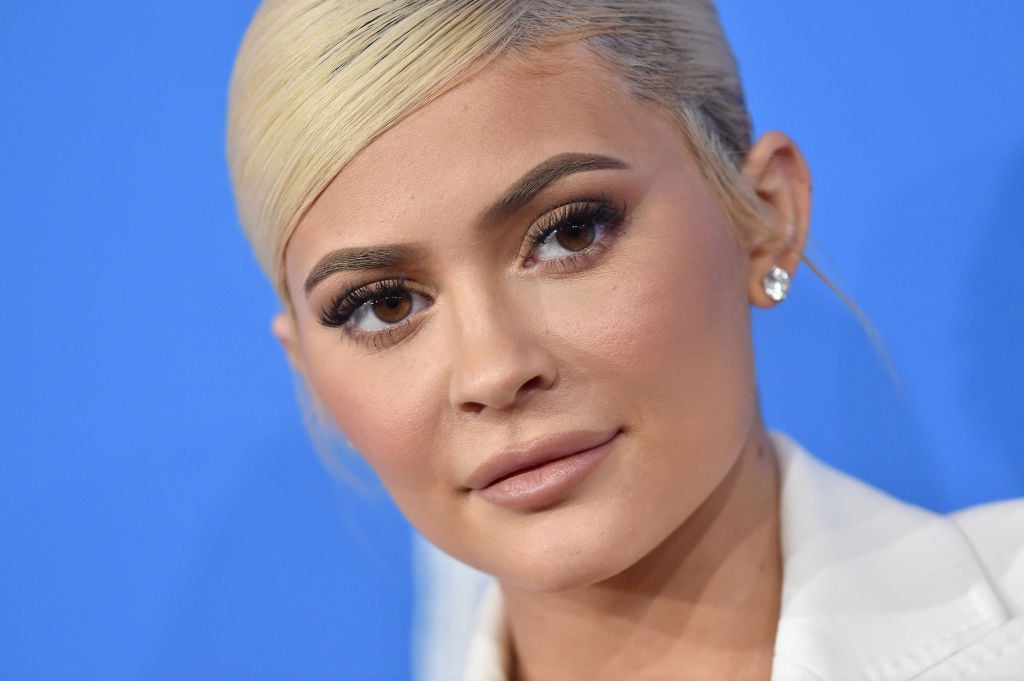 In late 2017, rumors began swirling around that Jenner was pregnant. Although Jenner kept the details of her pregnancy under wrap, she gave birth to daughter Stormi in February 2018. Stormi's father is Jenner's on-and-off boyfriend, Travis Scott.
Given her age, a lot of fans believe that Jenner had a child earlier than she intended to. While it is not clear whether Jenner's pregnancy was planned or not, one thing we do know is that Jenner is dedicated as a mother. She told Interview last year that motherhood has changed her life for the better.
"I always knew I wanted to be a young mother," Jenner said. "I remember people used to ask, 'Are you ready for this?' And I always knew I was ready but you don't know what that love and that feeling is like until after you have a child. She really comes before me so that is a lot to take in at a young age but I feel like I was definitely made for this and she has changed my life for the better. The way that I look at things is a lot more positive and I really feel like my life didn't start until I had her."
There are always rumors that Kylie Jenner is pregnant
Jenner seems to be getting the hang of motherhood, and fans love to speculate on whether she will get pregnant again. News stories about celebrities expecting babies are quite popular around the world, so the tabloids always seem to find evidence to look into a possible pregnancy with Jenner.
For example, last November, Caitlyn Jenner shared that one of her children is expecting, which led fans to believe that her daughter Kylie Jenner could be the child in question. However, the 22-year-old beauty mogul quickly shut down the rumors with a simple picture of her exposing her flat stomach.
The rumors did not go away for long. Jenner is currently self-quarantining as a result of the coronavirus (COVID-19) pandemic. Some fans believe that she is staying at home with Travis Scott and that the pair's recent reunion could be a precursor for another pregnancy. Of course, whether that is true or not remains to be seen.
Kylie Jenner revealed what her ideal family for the future could look like
For now, Jenner seems to be content with just raising Stormi. Nevertheless, she has admitted that she could see a future where Stormi has siblings, though the timeline for that is unclear.
In a recent Instagram Live, Jenner revealed that she would like to have seven kids at some point.
"I don't want another baby right now. I want seven kids down the line, but not right now," Jenner said. "Pregnancy is just not a joke. It's a serious thing and it's hard. I'm not ready for that just yet."
This seems to contradict with a statement she made in January that she would like to have four kids. Ultimately, it's common for people's family planning ideas to change as they grow older, so time will tell how many children Jenner will end up having.