Does Lamar Odom Still Have His Khloé Kardashian Tattoo?
Lamar Odom once revealed if he kept a significant gift from his marriage to Khloé Kardashian. 
Odom and Kardashian became a power couple in 2009. At the time, Odom had a lucrative career with the LA Lakers and played alongside legends like Kobe Bryant. Kardashian and her family were three seasons into their show, Keeping Up With the Kardashians. Once they got married, Odom soon joined his wife on her show and their series together, Khloé and Lamar.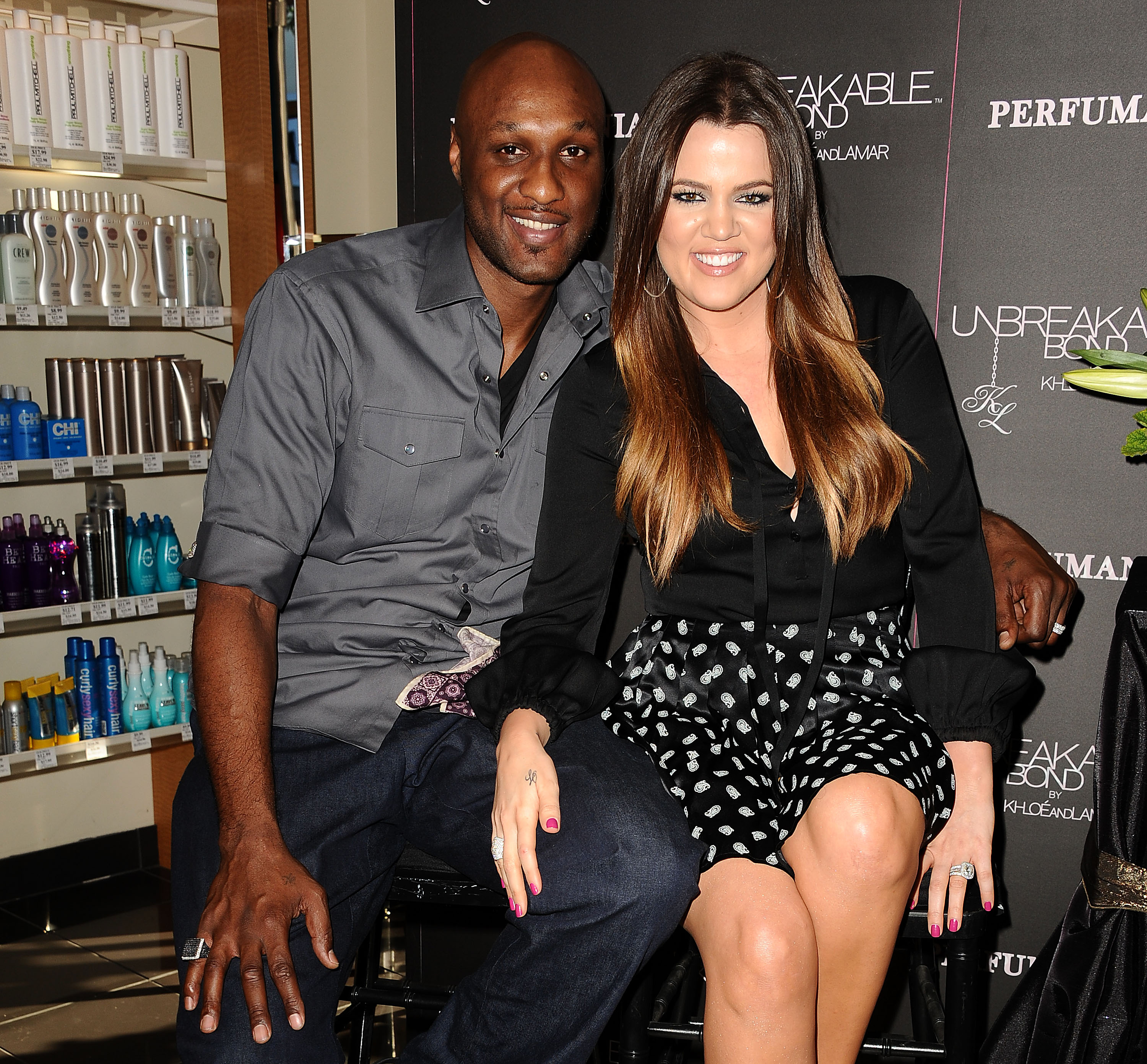 Lamar Odom and Khloé Kardashian's decision to have their initials tattooed on each other was 'spontaneous' 
Kardashian opened up about her relationship with Odom on Keeping Up With the Kardashians. The Revenge Body star revealed that the pair were in love just one month into their relationship. Odom also proposed during the episode, and the couple got married nine days later. Kardashian's mother, Kris Jenner, and her family all attended the event in LA.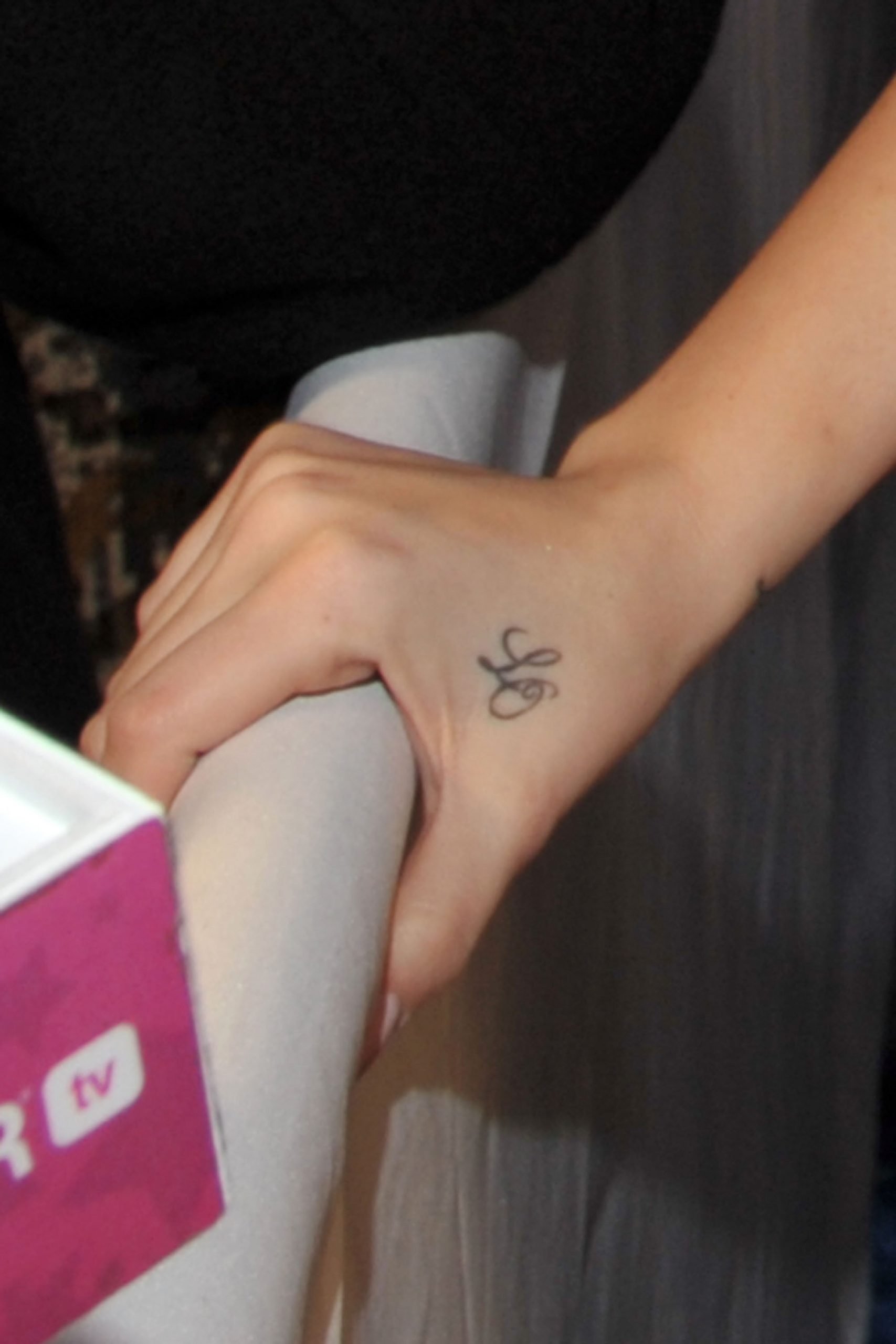 One month after they said "I do," Kardashian shared on her blog that she and Odom did another "spontaneous" thing, per Access. In her blog, Kardashian said she randomly decided to get a tattoo with Odom while having dinner. Kardashian wanted both of them to have a tattoo that signified their love for each other. She said she knew what she wanted hers to look like when they went to the tattoo parlor. 
"When we were at dinner, I just knew I wanted a tattoo for Lamar in the web of my hand, and then once we got to the shop, we decided on getting each other's initials. I got 'LO' in cursive on my right hand, and he got 'KO' on both hands," Kardashian wrote. "I love how my tattoo flows with the one I already have. It's special to me, which is why I believe it's worth it when it symbolizes something or someone that is important to you."
Lamar Odom still has Khloé Kardashian's initials on his body
Odom and Kardashian were seemingly happy throughout the first four years of their marriage. Their reality show had a successful two seasons before Kardashian decided to cancel it. Additionally, the couple went into business together with their fragrance, Unbreakable Bond. However, their relationship took a sour turn in 2013.
In his book, Darkness to Light, Odom admittedly cheated on Kardashian during their marriage. The athlete also misused substances like cocaine, which affected their relationship. Kardashian ultimately filed for divorce from Odom in December 2013. The couple finalized their divorce in 2016. 
In 2018, Odom discussed his marriage to Kardashian during an episode of BET's Mancave. Odom shared that he still loves Kardashian and her family. He also admitted he never got rid of his tattoo that consists of Kardashian's initials. 
"I still got my shawty's name still on me, her initials still on me," Odom said. "But for no reason. You know what I'm saying?" 
Although he loves her, Odom said he's aware that he and Kardashian won't reunite romantically in the future. At the time, Kardashian was pregnant by Tristan Thompson. 
"I understand when it's over, it's over. When she was with her second or third NBA ball player, I could see that."
Khloé Kardashian no longer has Lamar Odom's initials tattooed on her
In September 2015, Kardashian shared via Instagram that she removed a tattoo on her lower back. Kardashian got the tattoo when she was 16-years-old to pay homage to her late father, Robert Kardashian, Sr. 
"Well, @SimonOurianMD1 and I had a fun morning. The end of an era," Kardashian captioned under a video of her tattoo removal. "Got this bad boy when I was 16, not so cute anymore.  I should've listened to Kim when she told me, 'you don't put a bumper sticker on a Bentley.'  Bye-bye bumper sticker!!! Thank you, Dr. Ourian!!!! You are the best!"
Kardashian also appears to have her tattoo of Odom's initials removed. Although she never shared why she removed the tattoo, Kardashian is reportedly back together with Thompson after their 2019 breakup. Odom also moved on and is engaged to Sabrina Parr.