Do Lamar Odom's Kids Like His Fiancee, Sabrina Parr, Better Than Khloé Kardashian?
Lamar Odom's engagement with Sabrina Parr means that his children will have a new stepmother years after his divorce from Khloé Kardashian. 
When Odom and Kardashian married in 2009, Odom's kids, Destiny and Lamar, Jr., came along for the ride. Members of Kardashian's family embraced them and had to adjust to their massive fame.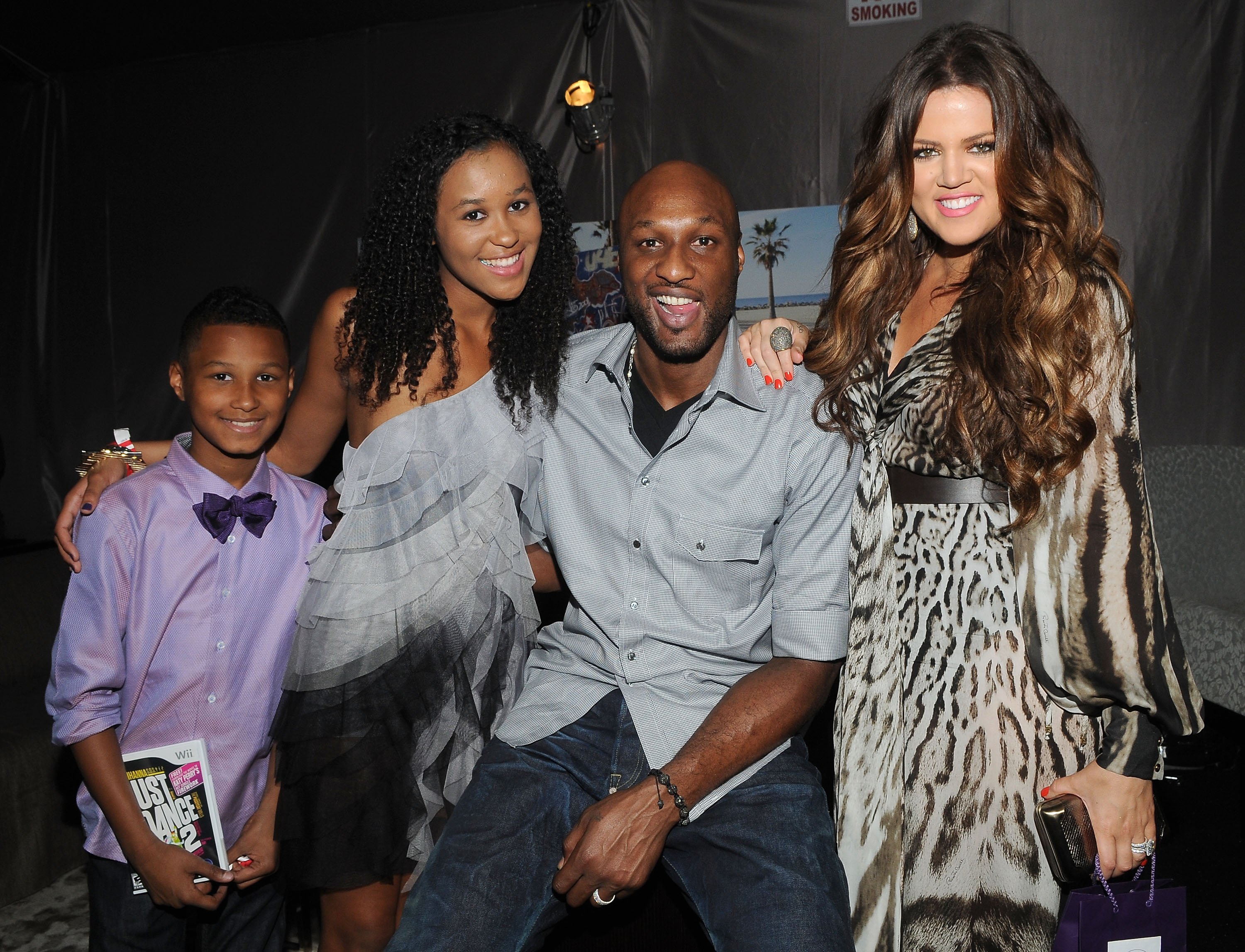 Since Odom and Kardashian finalized their divorce, his kids haven't contacted the Revenge Body star recently. However, their recent interactions with Parr have fans wondering if they've embraced Parr more than they did Kardashian during her years with Odom. 
Lamar Odom recently broke up an argument between Sabrina Parr and Destiny Odom
According to HotNewHipHop,  a report from The Neighborhood Talk claimed Odom had to intervene in a heated exchange between Destiny and Parr in August 2020. Parr and Destiny's argument reportedly happened because Parr overheard Destiny joking about Parr not having custody of her 5-year-old son. 
Parr responded to the report via Instagram and shared more with the story than what was published. She admitted that the blended family isn't perfect, but many of their issues stem from Odom neglecting his children when he was under the influence of drugs. 
"I have spent time with them, kicked it with his daughter, had the kids flown out to LA to surprise their dad and helped orchestrate one on one time for him and the kids," Parr said of her relationship with Odom's kids.
What Lamar Odom's kids have said about Khloé Kardashian
In 2013, a then-15-year-old Destiny answered several fan questions on Ask.fm, per Daily Mail. At the time, Kardashian had filed for divorce from Odom after four years of marriage. Destiny admitted that not only was she unsurprised by the separation, but she was also happy to have her father "all to myself now," and was hoping he wouldn't work things out with Kardashian. 
Destiny also shared in a 2017 feature for People titled, Surviving A Father's Addiction: Lamar Odom's Family Speaks Out that Kardashian and Odom had a very "toxic relationship." She said the couple's decision to flaunt their relationship on Keeping Up With the Kardashians and Khloe and Lamar drove a wedge between Destiny and her father. 
"When your dad's an NBA player that's already enough, but when he's marrying a reality TV star, things are so public and you don't have a private life anymore," Destiny said.
Lamar Odom's son, Lamar Odom, Jr., said his loved ones 'don't approve' of Sabrina Parr
In August 2019, Odom went public with his and Parr's relationship via social media. He shared that, unlike his past relationships, he was fully committed to the fitness trainer and wanted to be a better man for her. 
While Odom felt he found the right woman, his children haven't been as convinced. In November 2019, Odom proposed to Parr and announced their news on social media.
According to E! News, Lamar Jr. found out about the engagement through social media as well. The 19-year-old reacted on Instagram and shared how enraged he was that his father didn't contact him before announcing his news to the world. 
"Knew shawty for four months and already got you twisted, fam n friends already don't approve of homegirl but she already got your a** in a sunken place," Lamar Jr. wrote about his dad. "Shame family gotta find out on social media but that's been how life been all the time as a son of an Odom."
Moments later, Lamar Jr. deleted the Instagram post and followed it with an explanation for his reaction. He said he was "hurt" by his father's actions but took accountability for airing out their issues online.