Does the Late David Bowie's Wife Iman Receive the Profits From the $250 Million Sale of His Entire Music Catalog?
Few artists have the staying power to inspire multiple generations. Musicians like David Bowie are scarce and precious. The rock and roll icon was basically everything anyone could want in a superstar.
Bowie's heartfelt music continues to charm new listeners decades later. His fashion statements are just as bold today as they were 40 years ago. And as far as his personal life, all signs point to Bowie being a loving partner and father.
Now his entire body of work has been sold. The sale leaves the fate of Bowie's legacy somewhat up in the air, but it certainly made a pretty penny for his estate. 
David Bowie had a net worth of $230 at the time of his death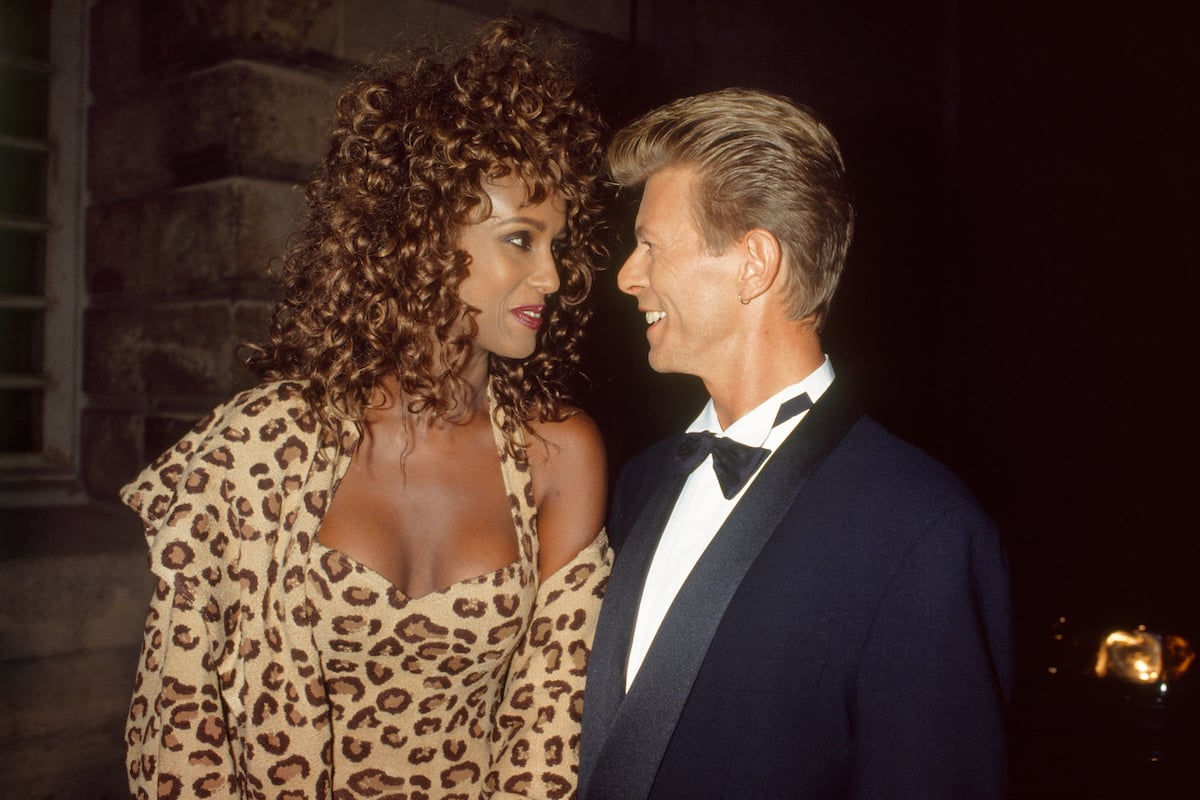 Bowie died somewhat unexpectedly of liver cancer in 2016. Like many celebrities, he kept his health struggles a secret, leaving fans shocked when he passed. The 69-year-old had just released an album, Blackstar, shortly before his death. He left behind his wife Iman and two children, Duncan and Alexandra "Lexi" Jones. Both of Bowie's children bear his real last name: Jones. 
At the time of his death, Bowie was worth an estimated $230 million. However, that assessment values his music catalog at $100 million, which is a severe underestimation. Bowie's catalog recently sold for much more than $100 million, meaning his true net worth would've been even higher. 
The sale of Bowie's catalog netted over $250 million 
The exact figure paid for Bowie's catalog is undisclosed. According to the National Post, the deal with Warner Chappell Music occurred within the last few months. The company paid more than $250 million for publishing rights to all of Bowie's music, including 26 studio albums; 25 of the albums were released during Bowie's lifetime. The catalog includes work Bowie did as part of the band Tin Machine as well. 
The $250 million check was made out to Bowie's estate, which consists of Iman and his two children. Duncan and Lexi will each receive 25%. Iman will receive 50%. That means the supermodel will take home $125 million, and each kid will walk away with $62.5 million.
Bowie also provided for his assistant, Corinne "Coco" Schwab in his will. But she isn't tied to his estate. Schwab received a one-time lump sum of $2 million upon Bowie's death, but won't receive any money in perpetuity like his heirs. 
Iman doesn't need the money 
Although Iman will walk away with a lot of money after the sale, she doesn't need it. The muse of many designers, like Gianni Versace and Calvin Klein, was worth $200 million in her own right at the time of Bowie's death, according to Celebrity Net Worth. Iman has an impressive resume, including work as a model, actor, business owner, and philanthropist. 
It is safe to say that the sale of Bowie's catalog isn't about money, but about his legacy. Iman is perfectly capable of making her own money without the Bowie estate. She and the rockstar were deeply in love, even after 22 years of marriage. She claims she'll never marry again after losing the love of her life.
Iman was a dedicated partner to Bowie during his life, and wouldn't leave his music in the hands of just anyone. A representative for the estate claims that they believe Warner Chappell Music will "cherish" the work. Fans can rest assured that Bowie's music is in good hands.