Does Mariah Carey Still Get Paid for 'All I Want For Christmas Is You'?
It's officially the holiday season, and you know what that means — it's time to blast Mariah Carey's classic hit, "All I Want For Christmas Is You," at full volume for the next few weeks.
Though it's been more than two decades since its release, the song is more popular than ever. It continues to make headlines, dominate holiday music charts, and break records.
But does Carey still make money from this throwback? Here's what we know.
Does Mariah Carey make money from 'All I Want For Christmas Is You'?
Carey indeed continues to pocket money from this festive track, which came out in 1994. She sees profits from traditional sales, streams and more.
While her yearly earnings are unclear, The Economist reports that Carey made more than $60 million in royalties from the song between 1994 and 2017.
We're sure she's going to receive a nice paycheck in 2019, too. As of writing, the song is climbing up the charts in multiple countries, such as the United States, the United Kingdom, Canada, and Iceland.
In November alone, the record broke three Guinness World Records: the highest-charting holiday single by a solo artist, the most streamed track on Spotify in a day, and the Christmas song with the most weeks on the U.K. singles chart.
As it continues to grow in popularity, Carey has been busy promoting and generating even more buzz around the song. Rolling Stone reports that she's currently touring around the country to celebrate the 25th anniversary of her LP, Merry Christmas, which features "All I Want for Christmas Is You." She also has plans to re-release the project.
Can you say, "Cha-ching"?
No one expected the success of 'All I Want For Christmas Is You'
Walter Afanasieff, who co-wrote the song with Carey previously admitted that he never thought the song would become the behemoth that it is.
"At the time, I thought it was overly simple, and I really didn't like it," Afanasieff said in an interview for the American Society of Composers, Authors and Publishers. "The oversimplified melody, I guess, that made it so easily palatable for the whole world to go 'Oh, I can't get that out of my head.'"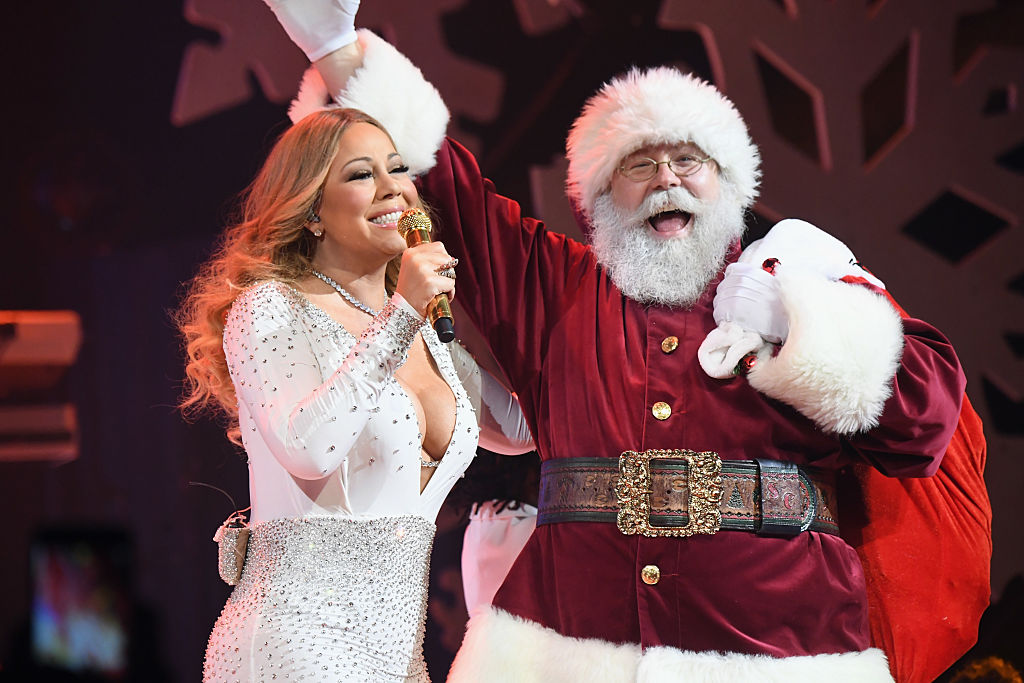 Carey, who has a penchant for being festive, has always loved the holidays, and she channeled that while creating the record.
"I'm a very festive person and I love the holidays," she once said, according to People. "I've sung Christmas songs since I was a little girl. I used to go Christmas caroling. … It's kind of amazing to me because I wrote it just out of love for Christmas and like really loving Christmas music."
"I wanted it to feel like a classic," she added to USA Today in November. "But I didn't know that it was going to actually become a classic. I say that humbly because Christmas music is something that's really special to me, so to see the song's popularity grow over the years has been something that's been kind of amazing. I couldn't have expected it."
It's safe to say that she didn't expect to see it pay off in the way that it has, either.